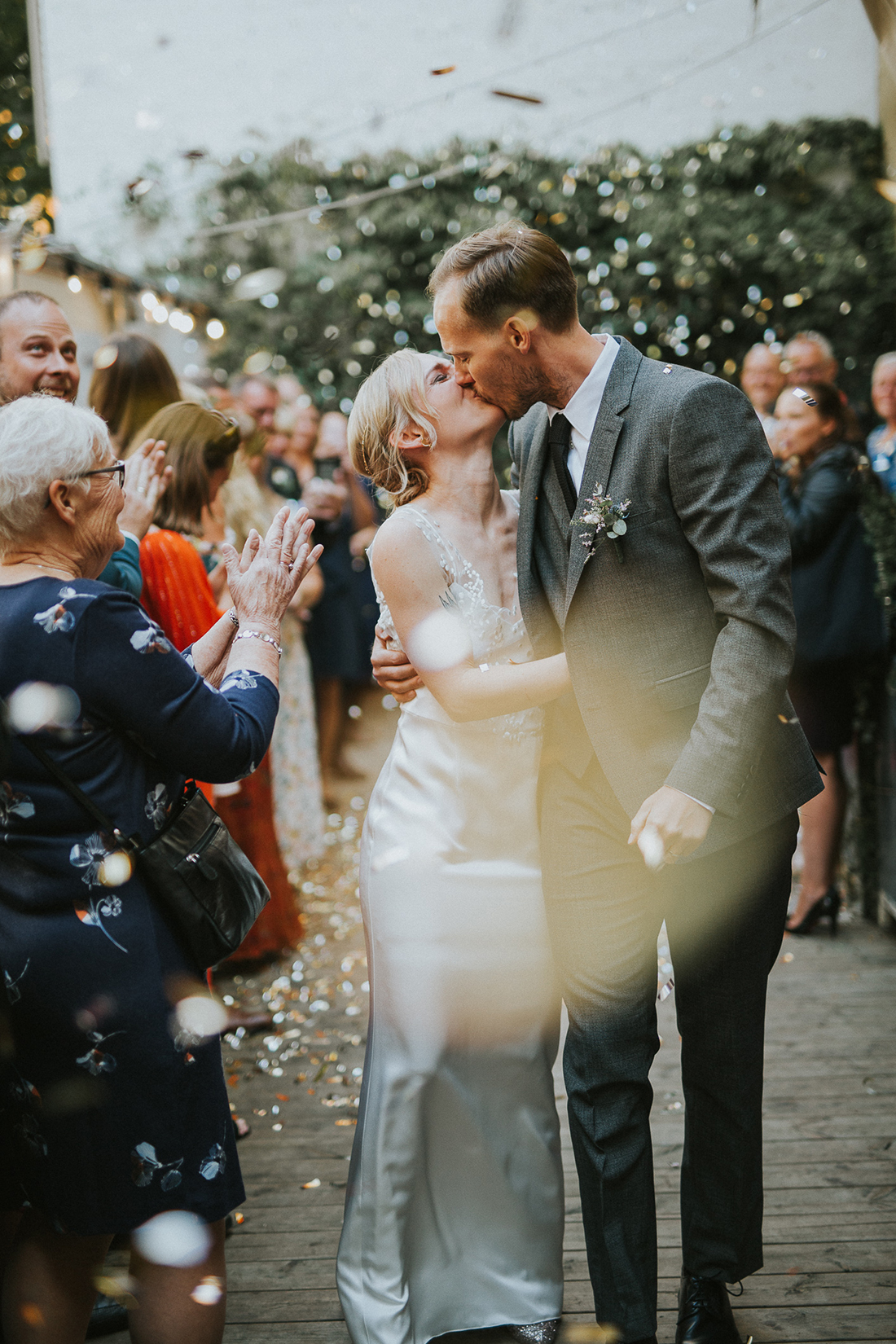 On a Saturday in the beginning of September, with my dad in one hand and my brother in the other, I walked smiling towards my husband-to-be to give the biggest and most important yes of my life.
September 8th 2018. The best date ever (well, apart from our daughter's birth, that is). We got married. Finally! On our anniversary. After 12 years of being together.
The ceremony took place under swaying garlands on the rooftop terrace of Hotel SP34 in central Copenhagen. Just 10 minutes before the whole hotel was evacuated due to a deafening fire alarm, and hotel guests as well as wedding guests where rushed to gather outside on the street, until fire trucks and fire fighters arrived to secure the place. False alarm, they said. Luckily.
Me, my father, brother, sister and best friend were hustled down the back stairs by the hotel staff, securing that none of the guests – and most importantly my future hubby – saw me before the traditional "walk down the aisle". A somewhat shaky start to a day that was otherwise planned down to the smallest detail. But we shrugged and laughed. You can't control everything, I've learned. And certainly not fire alarms, haha.
What felt like just a nanosecond later, there we were on the terrace. Facing each other. Saying yes. And then walking while simultaneously crying and kissing through a rain of sparkling confetti to the tunes of Stevie Wonders "Signed, Sealed, Delivered" and our guests cheering.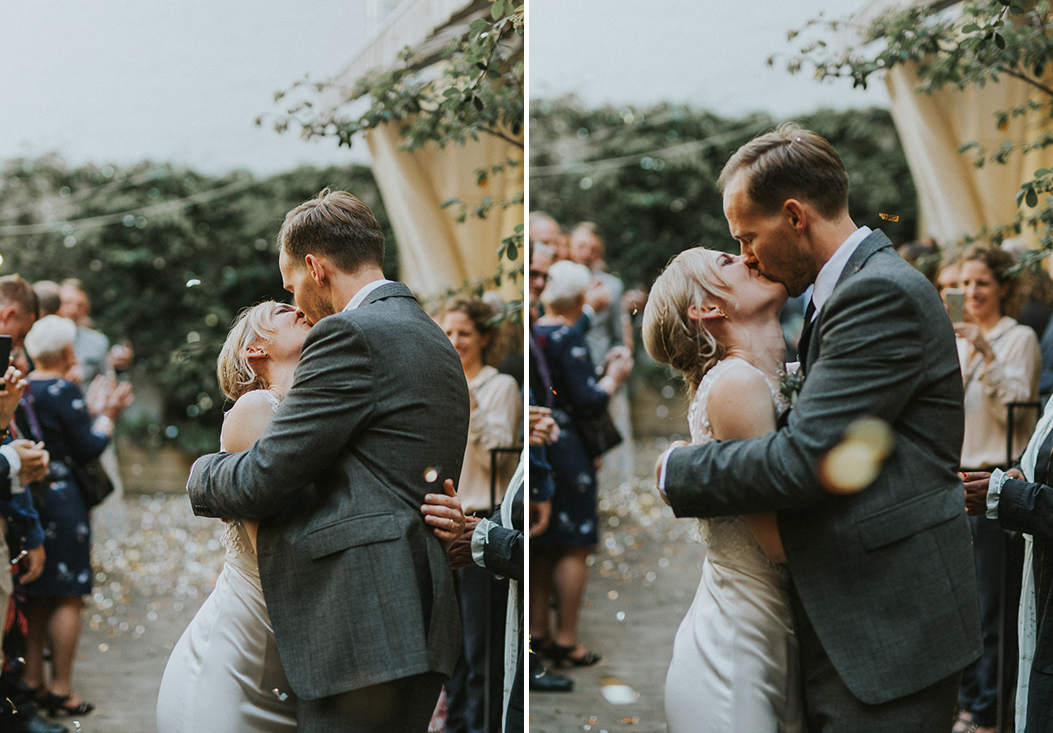 I know it's such a cliché, but I couldn't be happier. Everything was magical and perfect. My husband. The ceremony. The party. Our guests. The locations. The food. And last but not least, our photographer. We're so excited about these pictures, that we've just received. How they just embody that moment. Oh, the feels!
There's so much to tell, and I honestly don't know where to start. On Instagram I've gotten many requests about the dress, our locations, the wedding cake(s) (of course), the table setting, our homebrewed wedding beers and so much more. I promise to tell more in blog posts to come.
For now I'll let the butterflies reign a little more.
All photos by Steffen Haldrup.