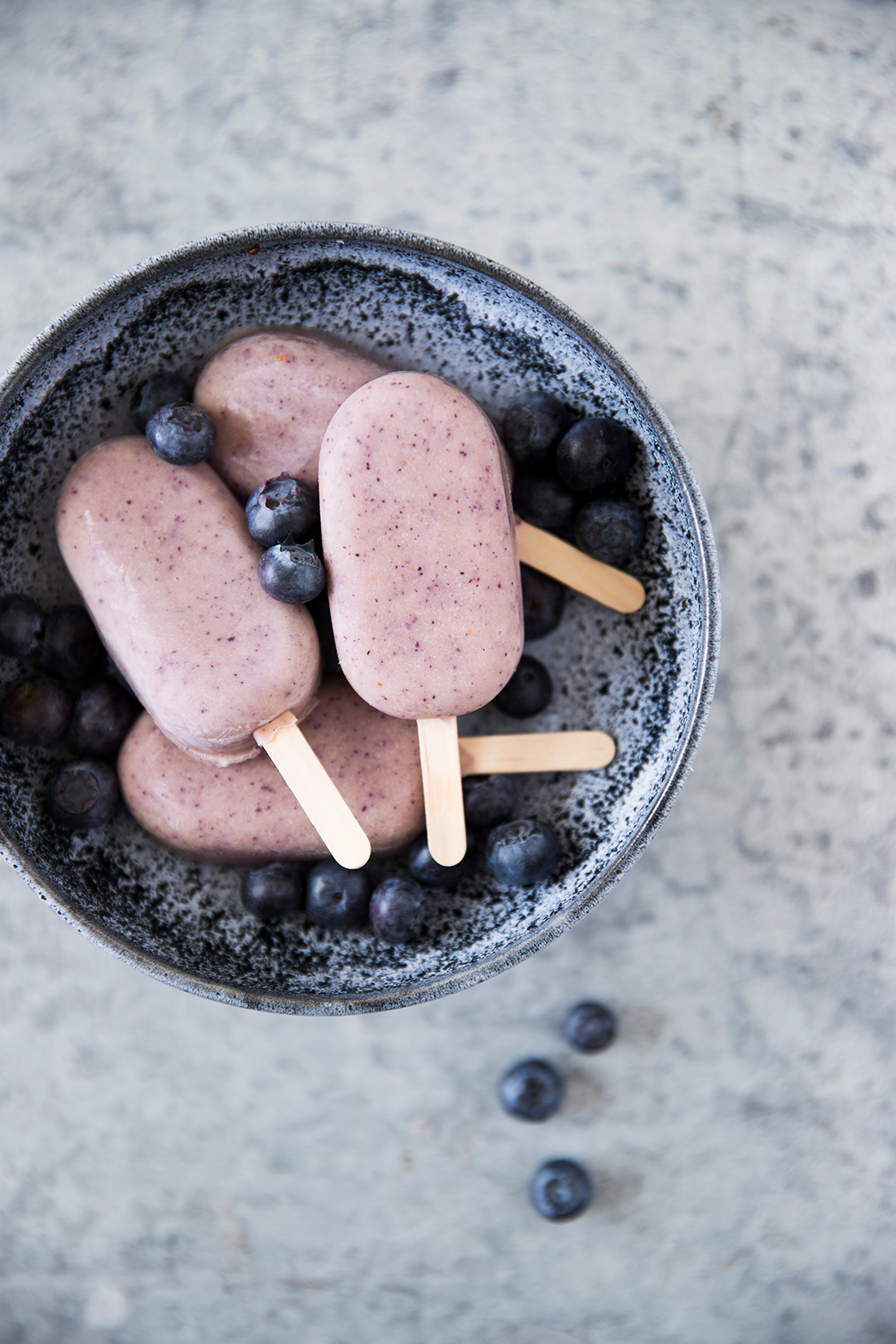 We're still very strict about the no-sugar-policy for our 1-year-old. But that doesn't mean she shouldn't be allowed some delicious and refreshing treats now that summer's here and the sun is baking.
She had her first ice cream this weekend. A homemade and child friendly one, that is. Oh my, did she enjoy it! But what a mess she made, haha. Her small and clumpsy fingers couldn't quite figure out how to hold on to the stick, so grasping on to the ice itself was her solution, resulting in melted ice cream everywhere. But you know what, as much as she enjoyed that ice cream she's allowed to make a mess of it. And as a parent sometimes you'll also live with anything that'll give you those extra 5 minutes of calmness, am I right?!
These popsicles are basically made of a very simple smoothie, that I poured into popsicle moulds. They taste amazing – even for adults as well.
The sweetness of the popsicles will depend on 1) how acidic/sweet your blueberries are and 2) how ripe your bananas are. For this you really have to use very ripe bananas. Those green and hard ones won't do.
Once you've blended the smoothie just have a taste. If you find you want to add something for more sweetness, I recommend using syrup, honey or liquid Hermesetas sweetener.
Ingredients (7-8 popsicles depending on size)
2 bananas
80 g blueberries
150 g greek yogurt 2%
Peel the bananas and rinse the blueberries. Pour all ingredients into a blender and blend until the smoothie is smooth and without lumps.
Pour the smoothie into your popsicle moulds and place them in the freezer for at least 6 hours or until frozen solid.