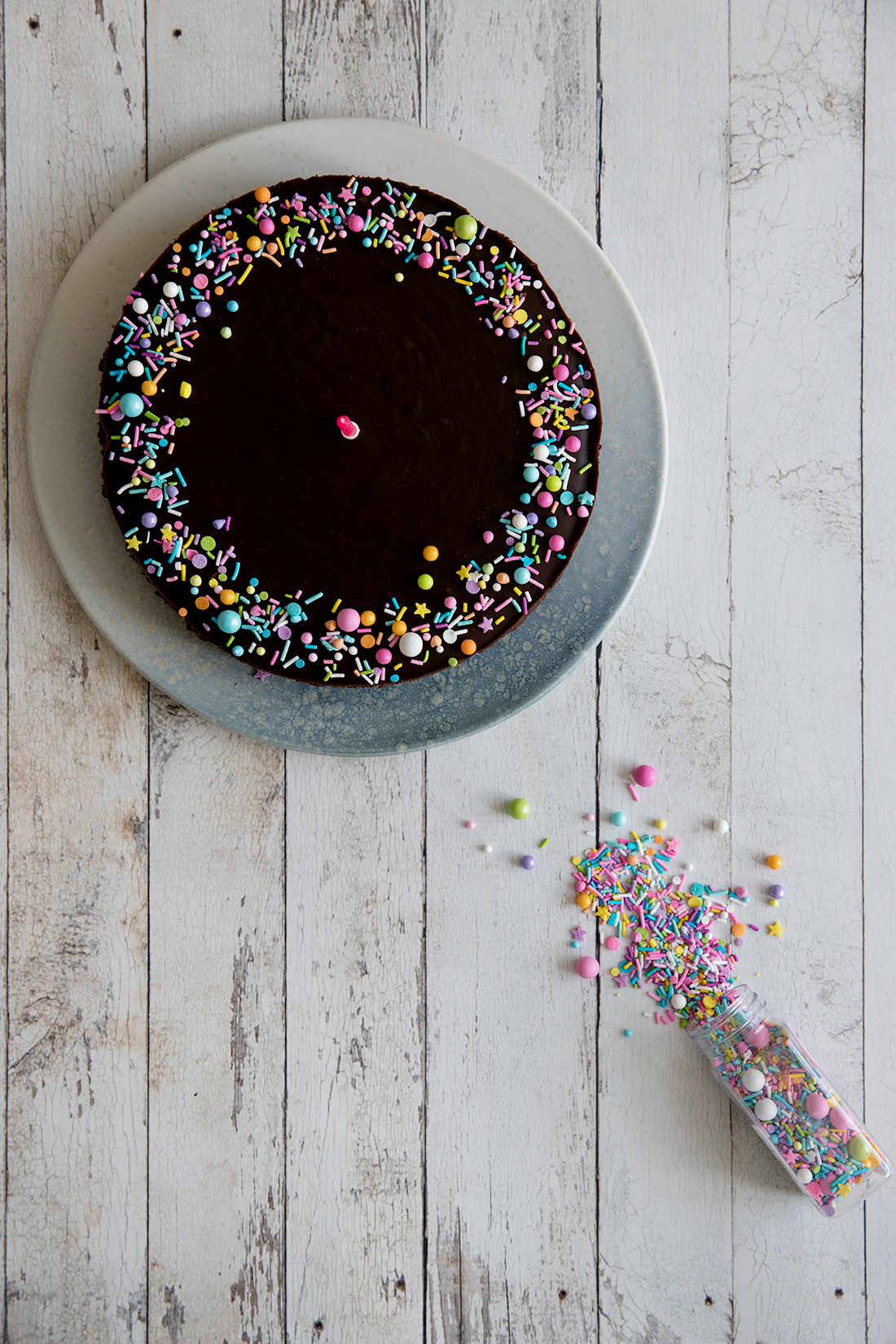 Which cake do you bake for your child's first birthday keeping in mind that all cake eaters are adults? Well, OBVIOUSLY I had to bake the best chocolate cake ever and go nuts with multi colored sprinkles. A grown up cake in children's clothes, so to say.
Our lovely little Selma, now officially not a baby anymore, turned 1 this Monday. And we celebrated over several days, like all sane parents would do. Haha. That meant baking and serving maaaany cakes. Luckily.
Selma doesn't quite understand the concept of birthdays, gifts or cakes. Therefore the cake was intended for adults only. So I chose to bake my favorite chocolate cake (recipe here), which has the yummiest hint of rum in the chocolate ganache. Mmmmmm….
I went to my old faithful sprinkles drawer to look for something childish to decorate with. I found the most colorful sprinklemix ever made and decided that this was the perfect blend to make the otherwise quite simple and boring looking chocolate cake really shine. And oh my did that make it shine! I really think that the cake ended up looking perfectly festive, flamboyant and colorful. Of course that one centered little candle was just the icing on the cake, so to say.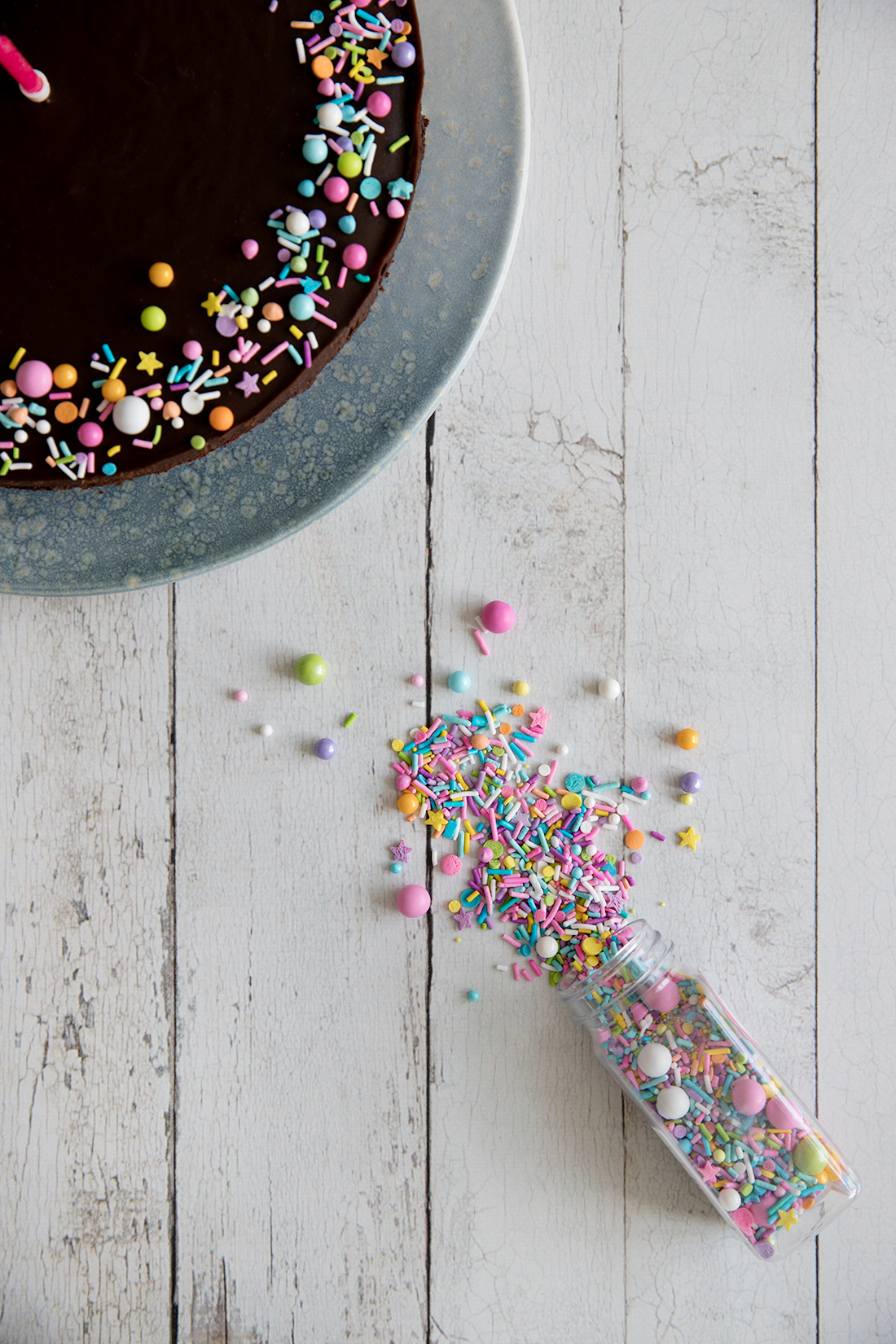 Just to add a few words to that beautiful sprinkleblend. It may be the prettiest one I have ever seen. I say that a lot, but I tend to get overly excited with new blends. I buy all of my sprinkleblends from the UK, as I don't think (at least not as far as I've looked and researched) they're available in Denmark. The one I've used for this cake is from Sweetapolita purchased here. It's a bit pricey, unfortunately, but there are many more beautiful blends at lower prices out there. Don't forget to read my blog post about my favorite sprinkles where I link to the best webshops out there.
Finally I just want to tell you a little bit about this particular chocolate cake. This, you guys. This is THE est chocolate cake ever. It's made of two layers; one layer of rich and moist chocolate cake, and one layer of chocolate rum ganache. 50/50. They're soooo good together, and I really encourage you to try this cake out. Btw you can always just leave out the rum from the ganache, if you're not in the mood. Here's the recipe.