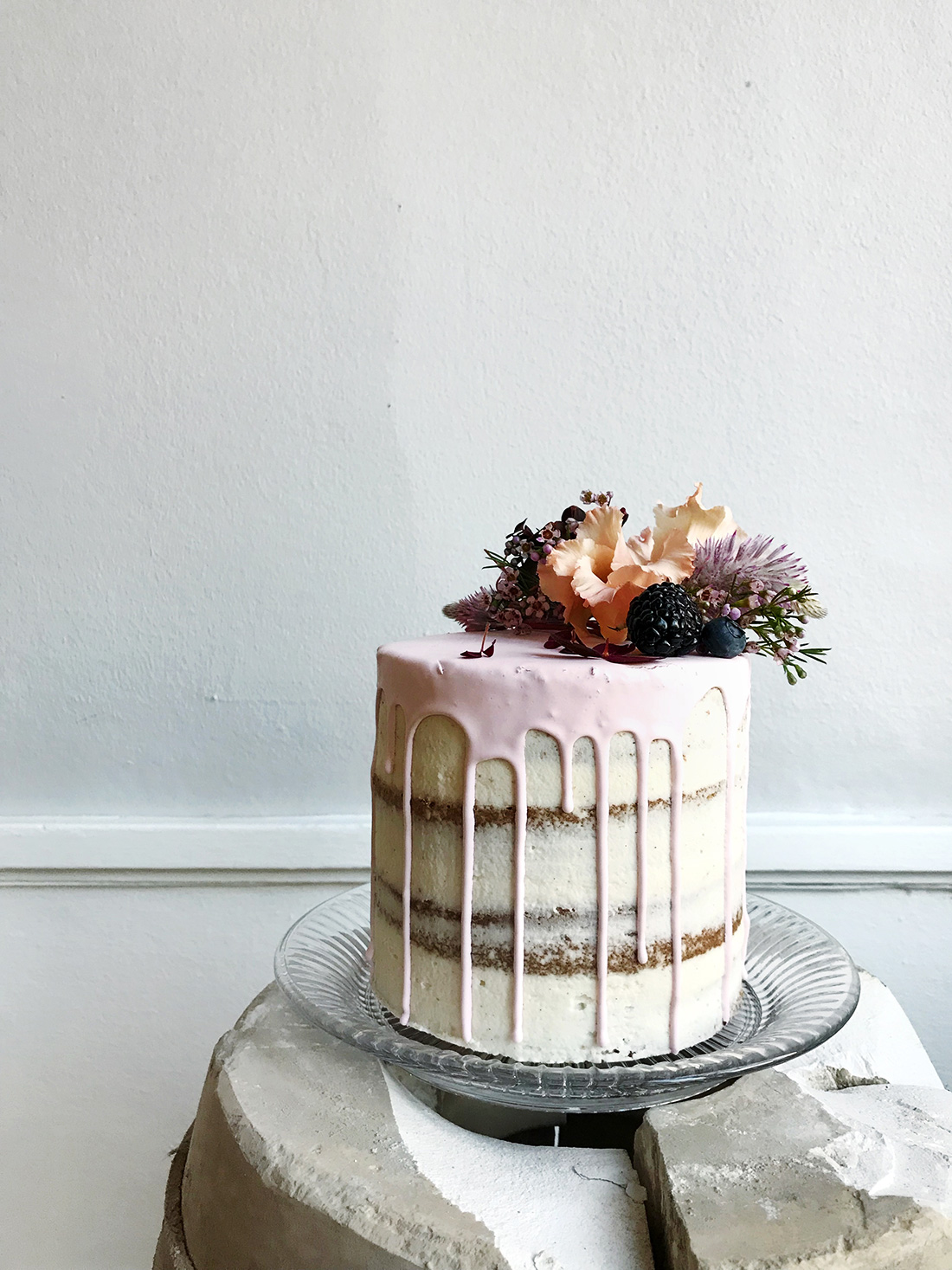 The wedding cake… Should it be traditional, tall and layered? Modern and edgy? Flat and minimalistic? Should we go for many small cakes instead of one big? Should we even have a wedding cake at all?
Honestly we have no idea. We really don't know what we want or what we like. If only I had a penny for every time someone has asked me what kind of cake I'm having at my own wedding, haha… I think people are expecting something spectacular, or at least a surprise of some sort.
I do know one thing for sure: I don't want to pay 100 DKK a slice for a wedding cake. For me, that's just waaay too much, but unfortunately that's what the prices are like when ordering from the best places. Even though our wedding is going to be quite small with only the closest family and friends, a costly cake is not where we plan to spend most of our wedding budget.
I'm also quite certain that I'm not going to bake my own wedding cake. I've made wedding cakes for friends a few times before, and even though I love to bake and I love the process of creating a wedding cake, it's a stressful job. And being a perfectionist, I know that if I were to bake my own wedding cake I would go bonkers stressing over it. And I can imagine there are other things I want to spend my time doing the days before the wedding, than baking a cake.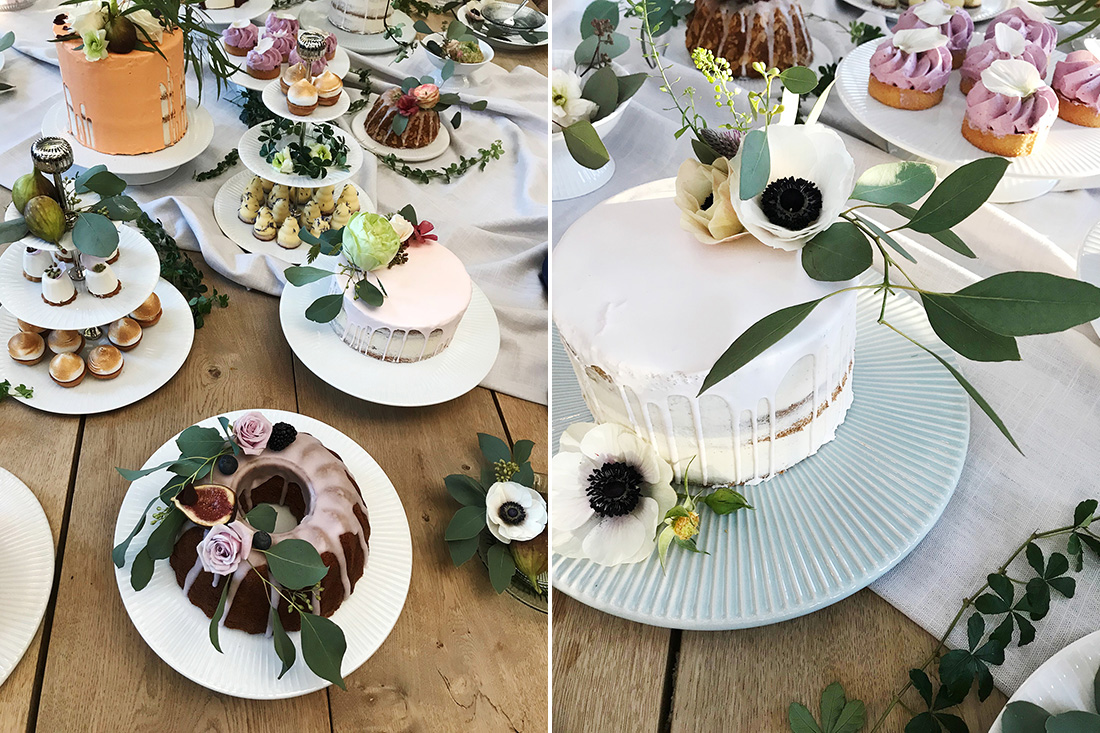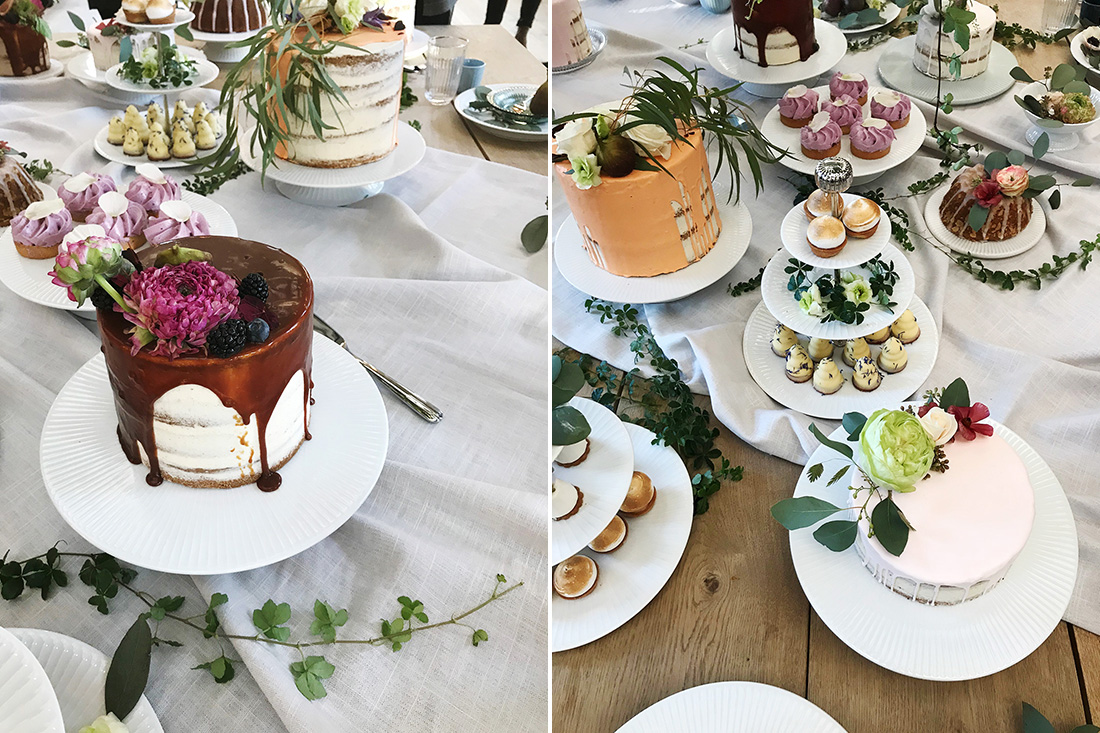 So, for our wedding cake, we're dreaming of something untraditional. Something out of the ordinary. Something that our guests aren't expecting. Soft and velvety textures. Preferably a rustic and "unperfect" look. I would love to have a buffet with many different cakes in the same style, kind of like the beautiful cakes on these pictures. They were made by the super talented pastry chef Torben Bang (of Cakenhagen, Tivoli), and I was lucky enough to taste all of them at an event a few months ago.
We've slowly started our search for the wedding cake. We do have an idea of who we'd like to make the cake for us. Luckily, after having been in the "cake business" for many years, I've had the chance to get to know many super talented pastry chefs here in Copenhagen, that I really, really admire. And I've actually already set up a meeting with one of them in just a couple of weeks, so we can brainstorm a bit.
So from this blogpost probably you can probably tell that I'm a bit confused. There are so many options. Endless options actually, if money weren't an issue. But still, I don't even know what I want. We can't really think of flavours, designs etc. that are totally "us". Because when it comes to cake, we like it all! Sometimes I just think "fuck it, we can totally have a wedding without a wedding cake", but then a few days later I've changed my mind again.
I'd looove to hear from you guys what you think about wedding cakes. What wedding cake did you have at your own wedding? Which flavours are to die for? Do you have ideas for untraditional wedding cakes that are simply beautiful? And what is your opinion on a wedding without a wedding cake?