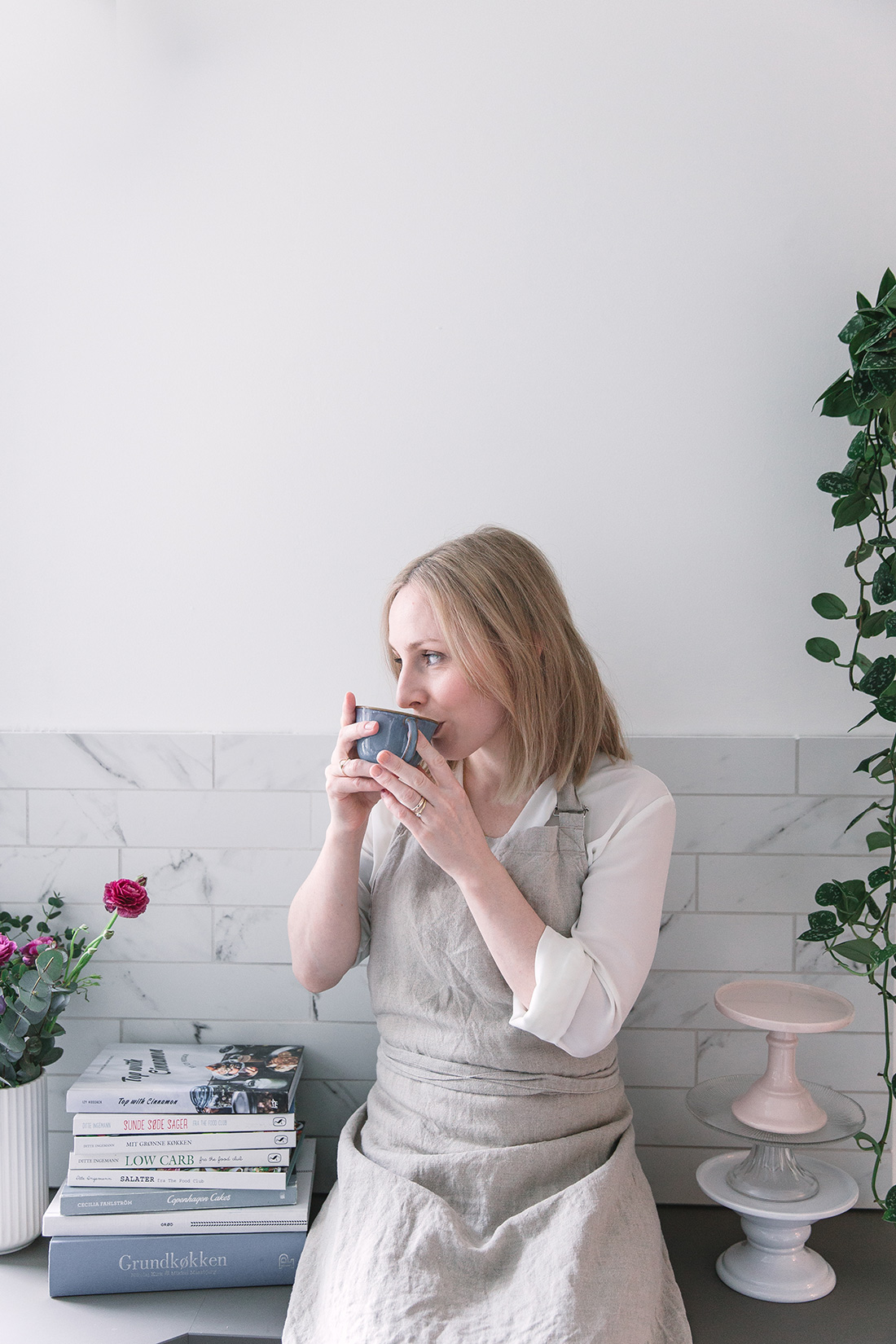 Once I was good at making monthly lists. You know the kind of lists where I sit down, look though my calendar to see what's ahead, to get an overview of what I can expect from the month to come. Both in regards of scheduled appointments, but surely also what I expect from myself and what my wishes are for the month.
I really want to start making those lists again. They certainly do something good for my. On multiple levels. Firstly, on a very concrete and logistical level, I get an overview. Which is something I'm usually terrible at. So that alone is enough reason for making the list. But secondly, when I look ahead and study my calendar closely, I start thinking about what I expect from the month and what I hope will happen. That really does something good for my work ethic in general. It gives me butterflies in my stomach and makes me eager to make things happen, it makes me work harder to realize more creative ideas. On the heavier side, it also means that I can predict possible challenges and prepare myself for them.
Alright, here are 10 events in March, that I'm looking forward to. In March I…
… have a scheduled appointment to try on my wedding dress. For the third time. I've found the perfect dress. The right dress, in other words. Since my boyfriend (sometimes) reads my blog, obviously I can't share more about it right now…
… have to get control of some of the last – but very important – details regarding our wedding. For example, where we're getting married. Pretty important little detail, I'd say. We could get married at the city hall, which is free, but perhaps a bit too dark and too small for our large group of guests. I'd love to get married outside, but what if it's raining that day? Third option would be to find a lovely indoor location, but we've looked forever and can't seem to find something that matches our style and budget.
… will be developing, making and photographing a lot of dishes for Hermesetas sweetener. I'm in charge of making recipes for their online food site. It's super exciting but also challenging, to create recipes without sugar, but with sweetener. How do you make meringue, whish egg yolks until they're airy or cook a syrup, if you can't use sugar but only sweetener?
… will be back on maternity leave again. Yes! My boyfriend's been on paternity leave with our baby Selma since August, because I had to return to my little business here. But now his paternity leave has come to an end, and since it collides with Selmas day nursery start, I will have to take a few weeks of maternity leave to go with her to the daycare, making her beginning there as easy and calm as possible.
… will be kissing Selma excessively since she is now no longer a little baby, but suddenly a child in daycare. Wow! I am so proud of her, and happy on her behalf. Now she gets to go to the most amazing day nursery, play with other kids, in new surroundings, new toys etc. I'm sure she would be excited if she knew what's about to happen.
… am going on a date with my boyfriend at this newly opened place in our neighborhood. Alone! With no baby! It's only about the 4th time we're "baby free" since she was born. Can't wait to eat amazing food, sip drinks and enjoy being alone with my boyfriend.
… am baking the most amazing and beautiful unicorn cake for my colleague Louise's daughter, for her birthday. I promise to share pictures when it's done.
… will be working on a new and super exciting project, that I have been planning for many many months. Believe me, I know it's super annoying to tease for something that I really can't reveal yet, but I'm honestly super scared that something goes wrong, so I don't want to jinx it. A lot of things are still up in the air, so I don't want to day more than just this little tease. But if everything goes well, it's gonna be amazing!
… can't help but noticing that the days are getting longer and brighter! For me it means that I can shoot pictures for many more hours, than I could just one month ago. Also the brighter days give me more energy just in general, don't you feel that way too?
… have to fix the very last details in our kitchen, that's been in the making for more than a year now. There's still a few thing that needs fixing, and I really have to do something about it instead of whining about it all the time, haha.
These 10 highlights, and a lot of meetings and events, are what I will be spending my time doing this March. All in all a great month, don't you agree?
I wish you all an amazing month too!