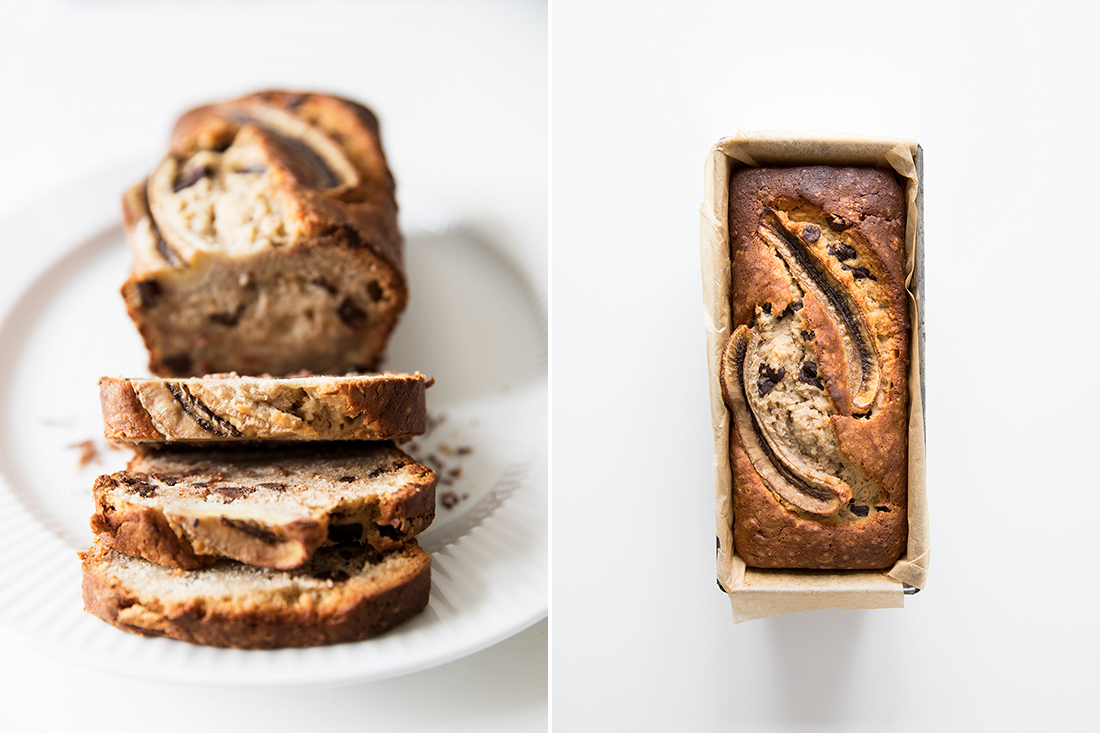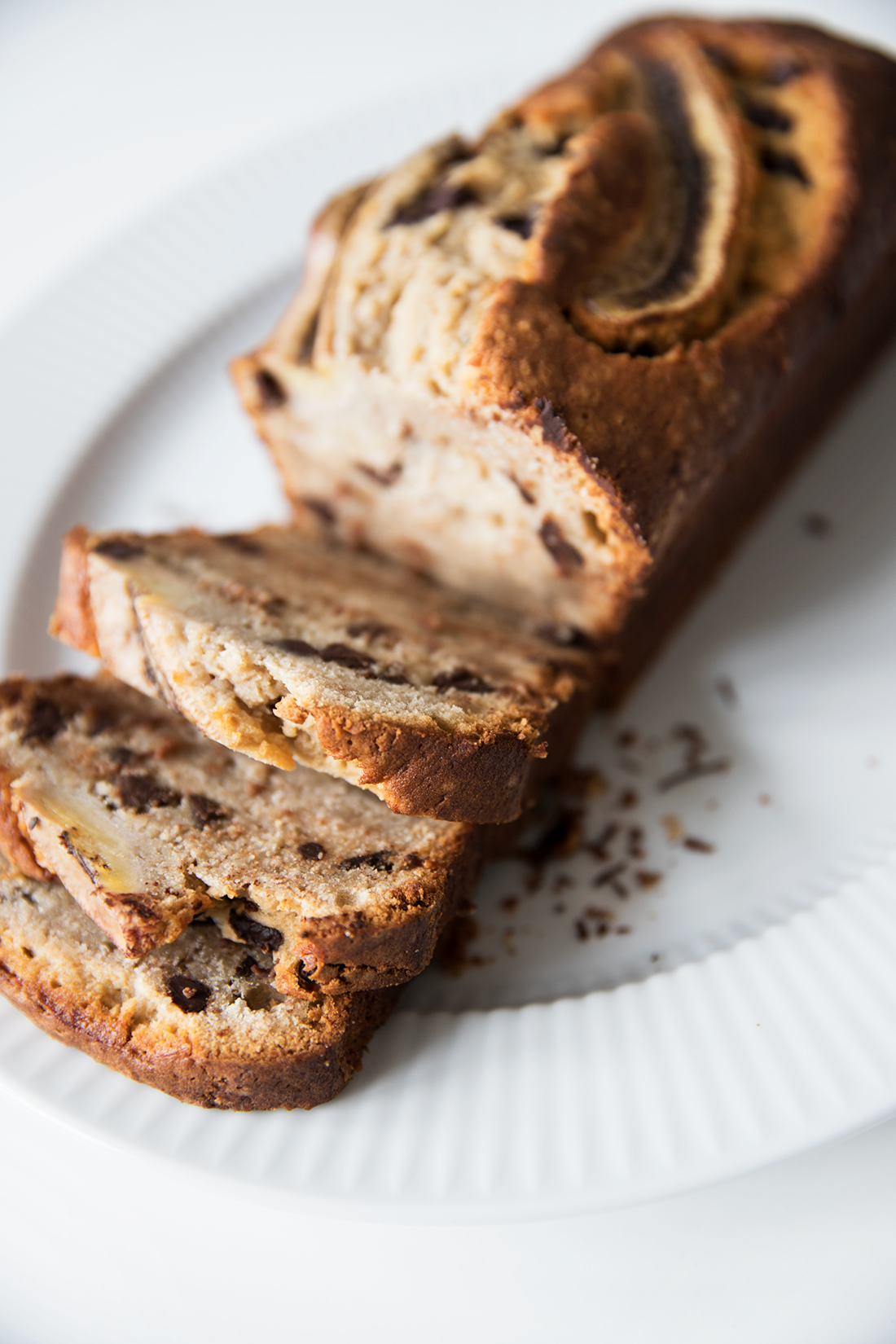 You may have the impression that I always bake tall and heavily decorated cakes. But no. Oh no! One of my biggest obsessions is old school and rustic cakes. Yesterday I had an intense craving for just that. I needed something that I could enjoy while relaxing on a couch with a blanket watching Netflix. And that something turned out to be a banana chocolate chip loaf.
I got the recipe from my mother in law, and I usually bake it as a large cake in a spring form or even as cupcakes. But this time I wanted to try out a new bread pan that I just got, so I decided to bake a loaf/bread instead.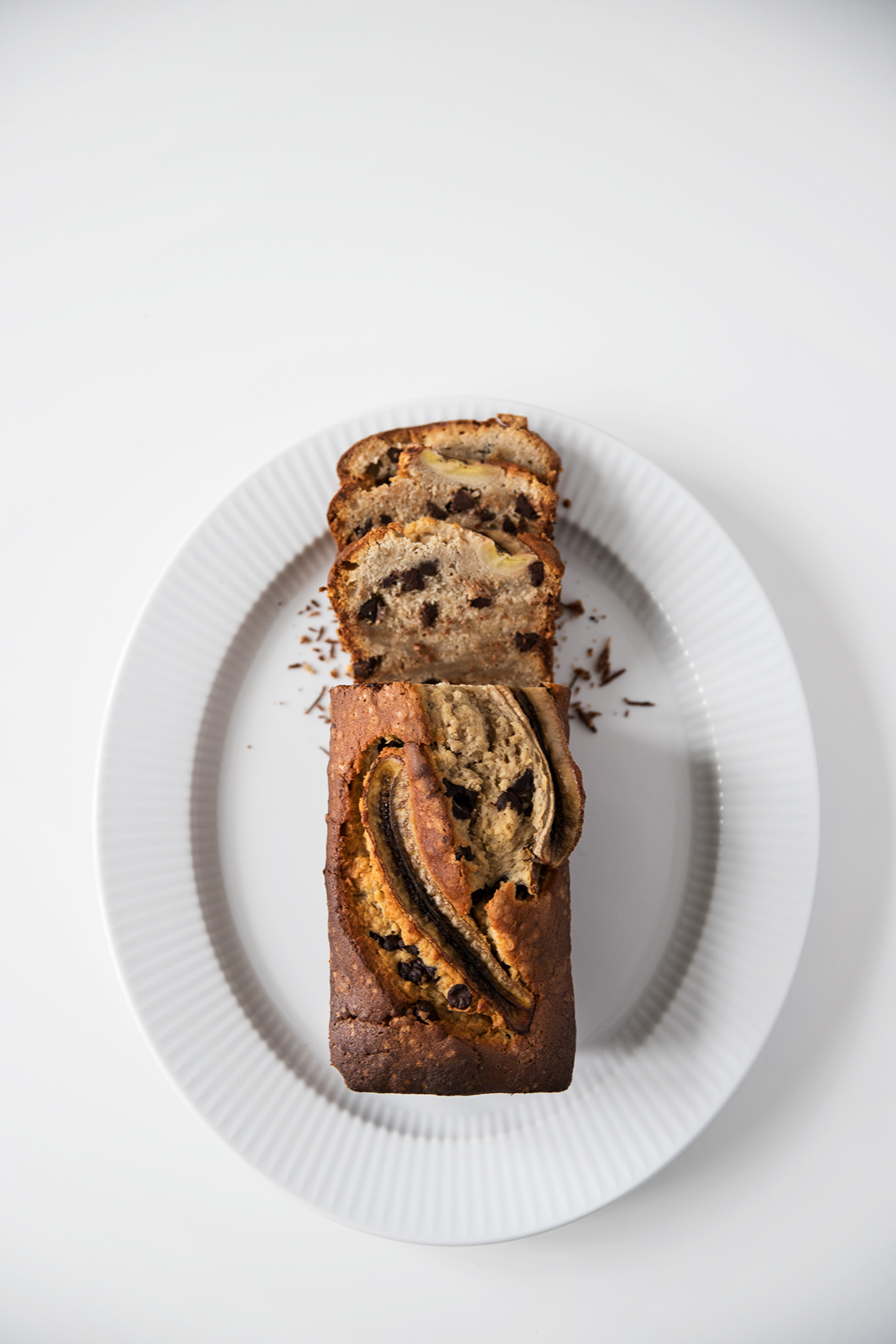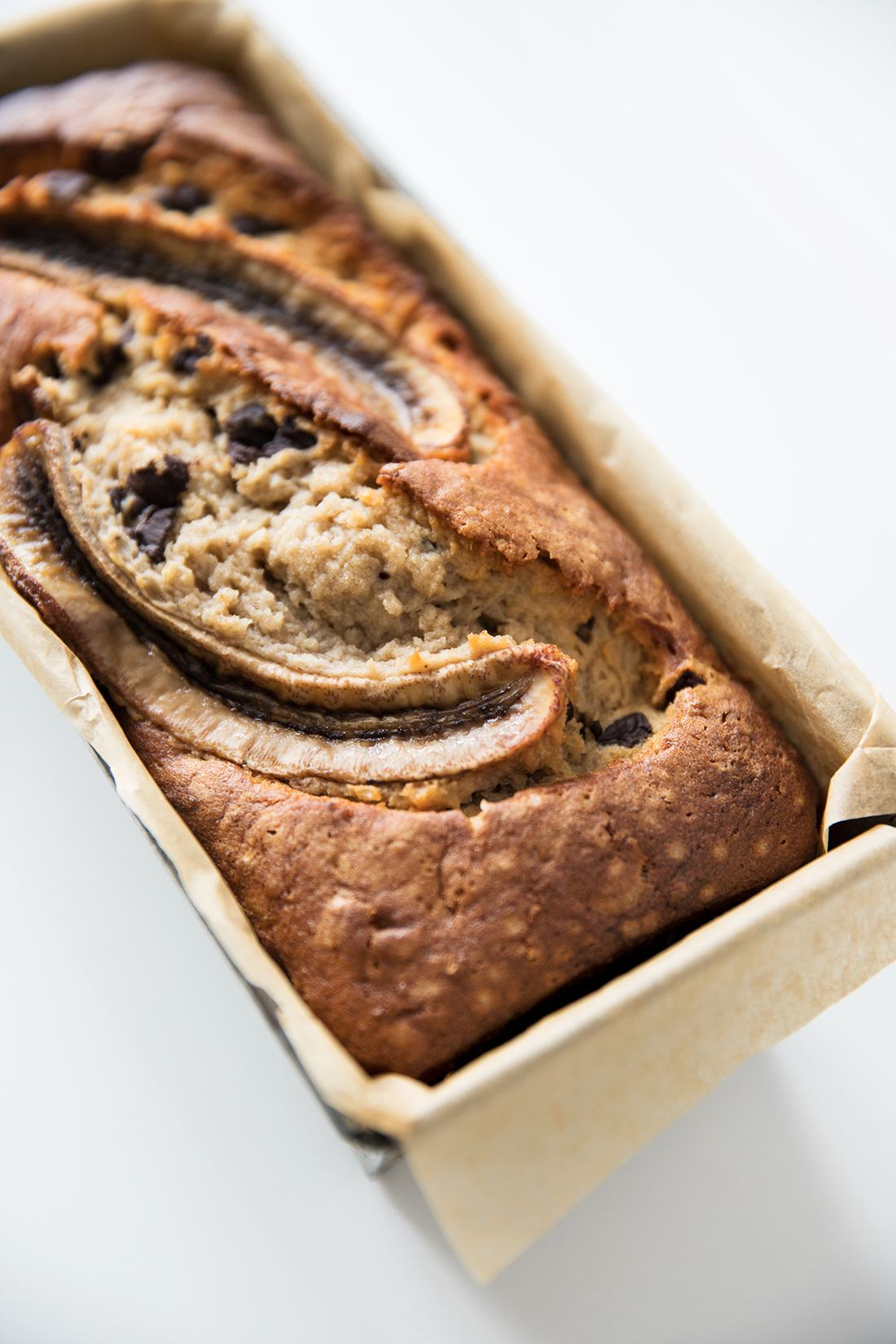 This cake is enough for 10-12 people (or just two, if you binge watch Netflix and you're really craving cake).
Ingredients
170 g butter, room temperature
340 g sugar
3 eggs
3,5 very ripe bananas
40 g oat meal
1 dl buttermilk
½ tsp salt
1½ tsp baking soda
1½ tsp vanilla powder
280 g all-purpose flour
150 g dark chocolate chips (70%)
1 banana for topping
Preheat your oven to 200 °C.
Whisk together butter and sugar in a bowl. Add one egg at a time while whisking.
Mash the bananas and pour them in the sugar mixture. Mix and add oats and buttermilk. Stir until texture is even and without lumps.
Sieve together salt, baking soda, vanilla and flour in a new bowl. Add the flour mixture to the wet ingredients and stir it all together.
Gently fold the chocolate chips into the batter.
Pour the batter into a loaf pan (25 x 11 cm) with baking paper (use excess batter to bake a few muffins).
Slice a banana in half and place it on top of the cake while gently pressing it a bit down into the batter.
Bake your banana loaf for 1 hour 25 min or until a skewer inserted in the middle comes out clean.