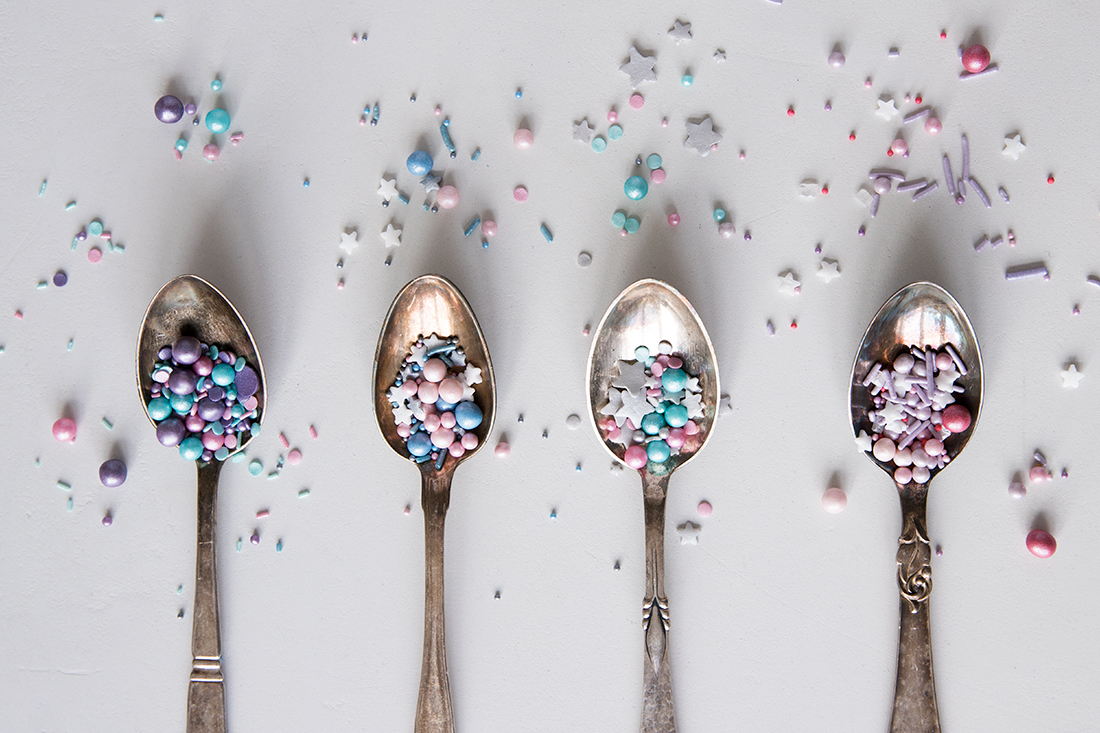 If you're as into baking and decorating cakes as I am, you probably know for sure that it can be hard not to spend money on endless supplies of cake decorating stuff. I find myself being inspired by talented pastry chefs on Instagram, and if I see a cake decorating video in my feed it's hard not to immideately google where to find those specific tools, that specific gold dust etc.
If you've scrolled through Instagram at any time during these past months, you've probably noticed the sprinkle trend that's really popular right now. Forget about those old single colored sprinkles you've got in the back of your kitchen cabinets. Where talking bright and colorful sprinkles in all shapes imaginable. I loooove it! The world definitely needs more sprinkles!
So I spoiled myself and allowed myself to buy a few sprinkle mixes. Just a few. Or… Maybe 6, haha. I've used two of the sprinkle mixes already, and I can't wait to use the reset. Just looking at them really inspires me to create more colorful and whimsical cakes and pastries.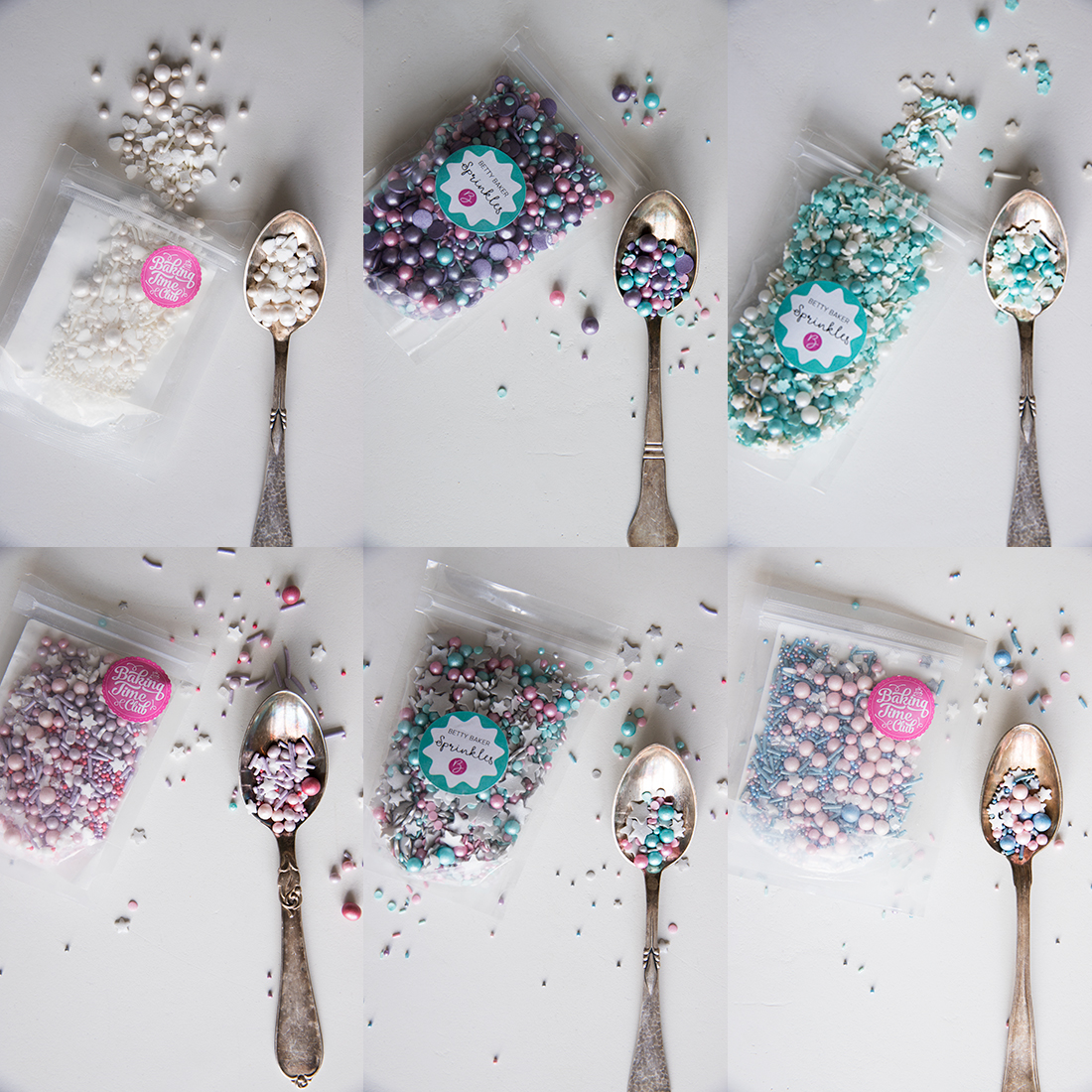 From left to right: White Wedding Sprinkles (here*), Sweetie Pie Sprinkle Mix (sold out, but similar here*), Flower Blend Mix Sprinkles (sold out, but similar here*), Frosted Berries Sprinkles (here*), Celebration Mix Sprinkles (sold out, but similar here*), Cosmic Unicorn Sprinkles (sold out, but similar here*).
*all links are affiliate links
I've shared some pictures and stories of my new sprinkle mixes on Instagram, and I got sooo many questions on where to buy them. So I thought I'd just as well write a whole blogpost about them. Because I really wanna share my sprinkle love with you guys.
I haven't found a Danish webshop that sell sprinkle mixes as beautiful as these yet, so I bought all of my sprinkles on Etsy. I bought them from BakingTimeClub and BettyBakerCo, two Etsy shops both located in the UK. So there are no extra custom fees added to the delivery when shipped to Denmark and the shipping is quite fast.
By the way, there's a sale at BettyBakerCo right now, so it would be silly not to at least have a look.
The sprinkle mixes are made in very limited stocks. So keep in mind that they will sell out pretty fast. I bought my sprinkle mixes in December, and as you can see already many of them are sold out. But for those that are sold out I've linked to similar looking sprinkle mixes that are just as pretty, if not more.
Just a few quick words on "affiliate link": If you purchase a product via an affiliate link I earn a (very) small commission. I only link to products that I use and that I highly recommend. You still get the same good product for the same good price as you would have if you had bought the products elsewhere, but this way I earn a very small percentage, which supports my work.