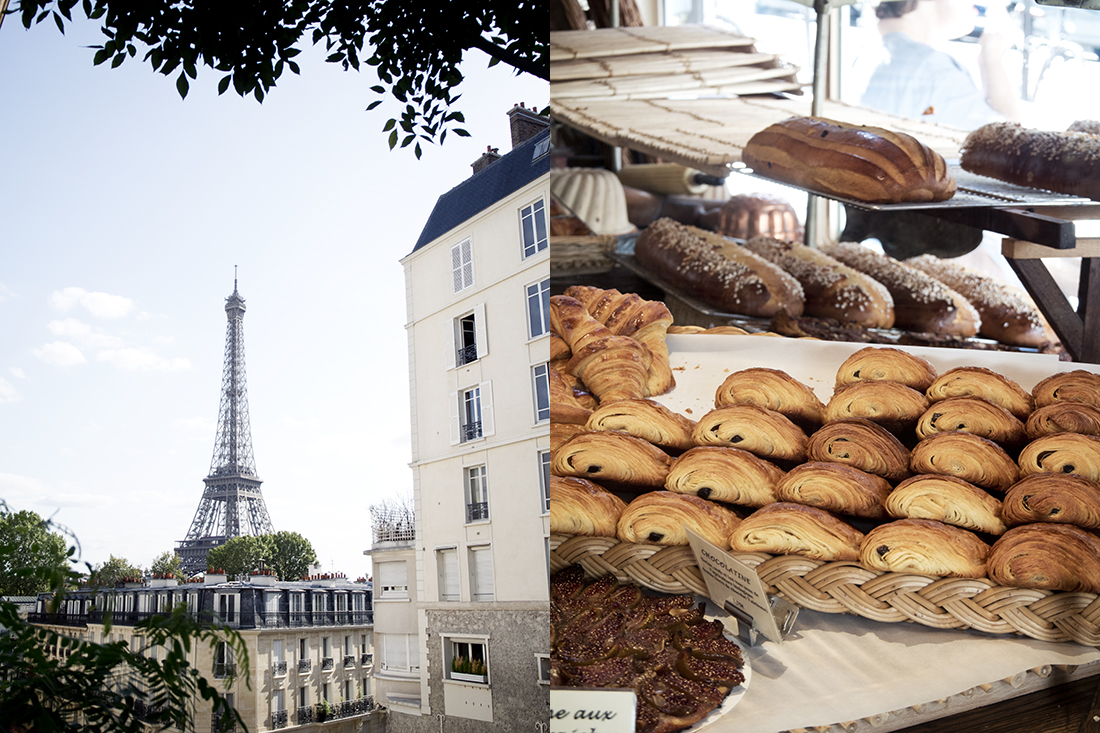 I have a kind of love/hate relationship with Paris. I've been there more times than I can count, and I used to have the impression that this city was way too chaotic, too busy and too touristy. But I've changed my mind completely after I've gotten a bit older and I started to plan thoroughly ahead before my travels. I took my time in deciding where to stay, what to visit, where to eat etc. In other words, in my opinion Paris is a city that is best experienced when you're well prepared. This city is simply too big to just go and experience things as they come. You may end up wandering around not knowing exactly where to go and where to eat, ending up in with having dinner at a horrible tourist trap because all the good restaurants were fully booked.
The last three times that I've visited Paris, I've stayed in the neighborhood called Le Marais. And here I plan to stay every time I come in the future. I'd might even move here some day haha. This area is so beautiful, quiet and "very Parisian". I love it! This is where you'll find the best sidewalk cafées, good shopping in hundreds of small speciality shops, tremendous restaurants etc. All this without the turists. No, this is where the locals hang out.
During my visits to Paris I've found a bunch of amazing places that I've returned to again and again. These are places that have been recommended to me by the locals, the places they go to have breakfast, to enjoy a good cup of coffee, to eat a slice of cake. I've also discovered quite a few of these places using the travel app Journy. Journy's an app that customizes a personal itinerary based on a few questions about your preferences and destination. How cool is that! I've used this app maaaany times when I've travelled to foreign destinations, but that's a completely different story.
Anyway, I've boiled down my Paris favorites to a handful of tips, that I've listed here below. I've started with tips for breakfast, lunch and cake, and in the end I'll tell you about the best street in all of Paris, where you can feed your shopping addiction when it comes to kitchen accessories.
Do let me know what you always visit and where you always go, when you're in Paris in the comment section below <3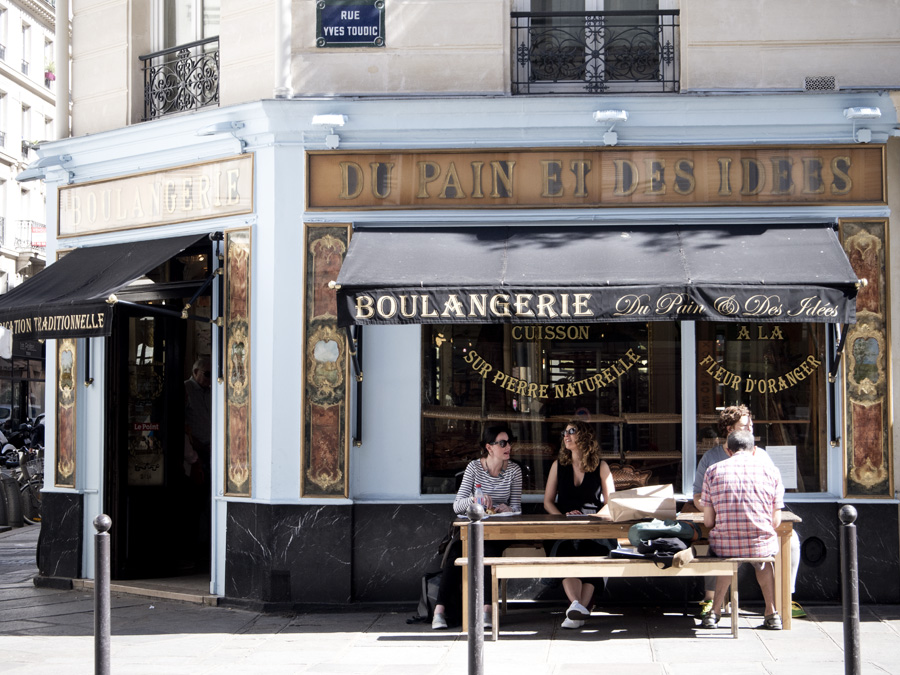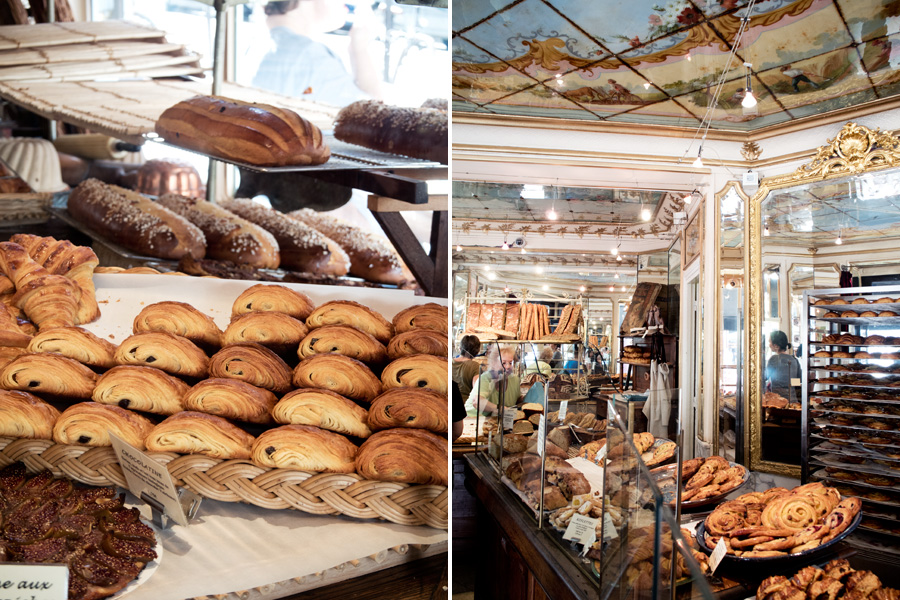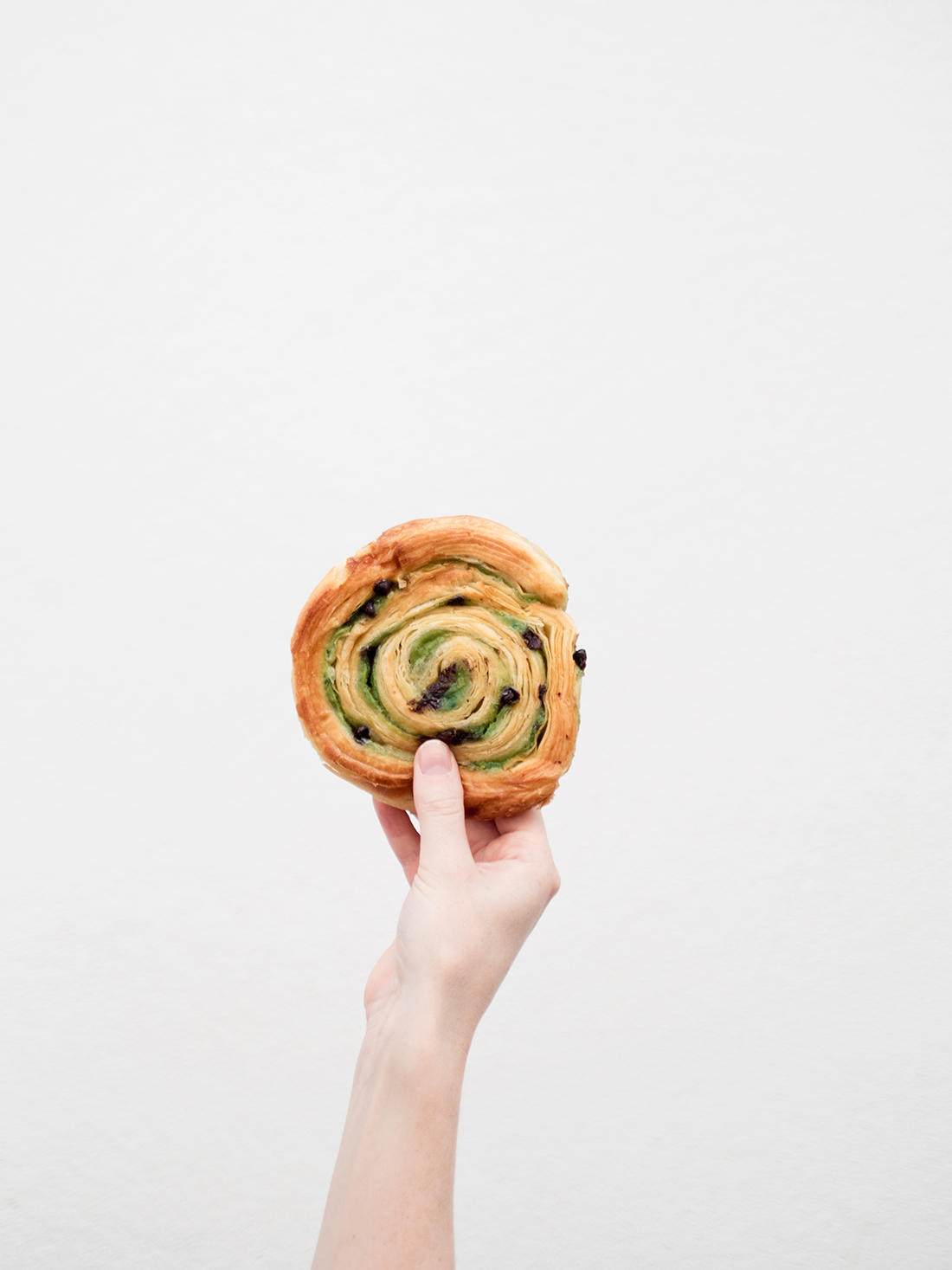 First things first, we've GOT to start this guide with introducing the most Parisian thing you'll ever see, taste and experience: Du Pain et Des Idées. I mean, just look at that facade! This is a traditional Parisian bakery, where you'll find the most amazing bread and pastries you'll probably ever taste. It's hard to decide, what to choose, when you're finally inside. But there's one thing you simply MUST try: The pistachio snail!
I can also recommend strolling around in the surrounding streets. It's quietly tucked away from the busy Place de Republique and have a lot of very cool shops.
Du Pain et des Idées, 34 Rue Yves Toudic, 75010 Paris.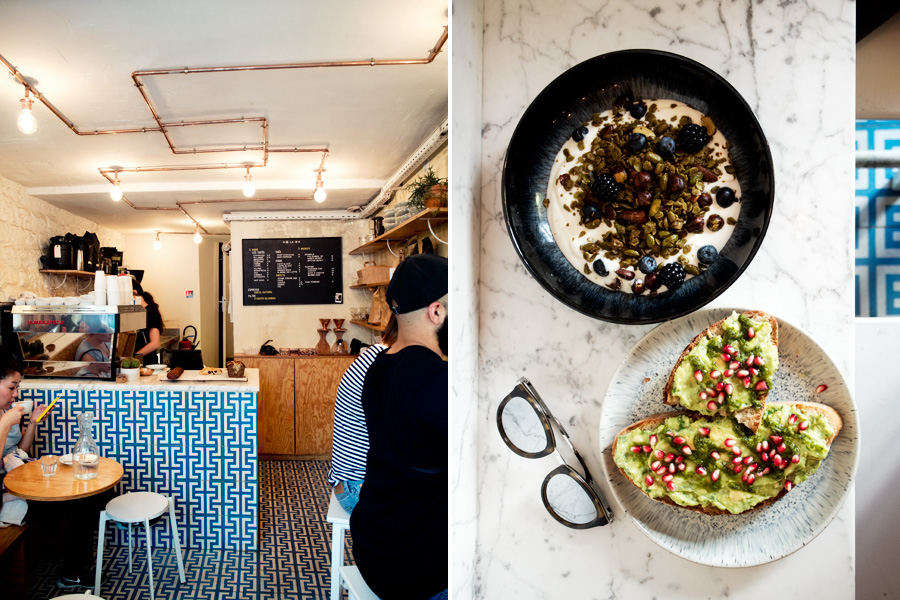 Ob-La-Di Café is THE Instagram place to fulfill your cravings for beautiful tiles, marble and of course also avocado open sandwiches. This is a lovely and quiet café where you can enjoy a healthy breakfast with a nice cup of coffee. Note that the place isn't huge and there are very few seats, so don't bring your large luggage or your baby stroller.
Ob-La-Di Café, 53 rue de Saintonge, Paris. Instagram here.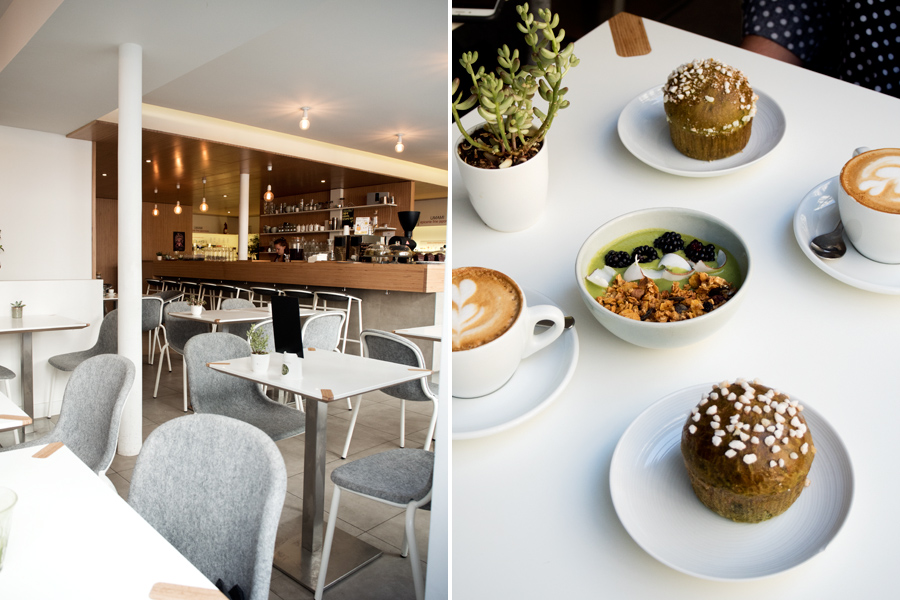 If you, like me, love everything that has to do with matcha, then Umami Matcha Café is the place for you. This café makes everything from breakfast, bread, lunch, patissery and of course beverages with matcha. If your boyfriend/pal/travel mate is not as into matcha as you are, then rest assured that you can also enjoy things that aren't all matcha'ed up.
Umami Matcha Café, 22 rue Béranger, 75003 Paris. Instagram here.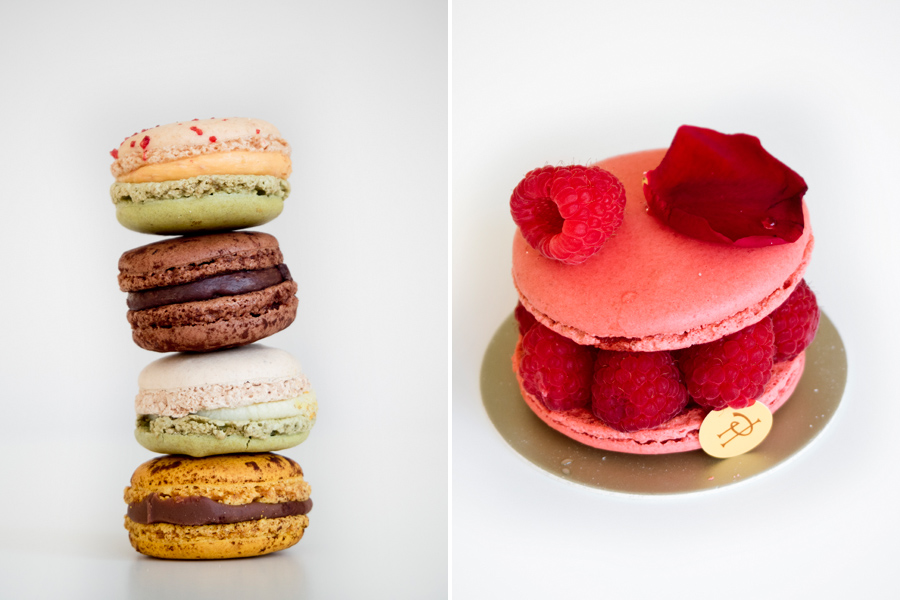 Looking for the most beautiful cakes and what is often referred to as Paris' best macarons? Then Pierre Hermé is the place to visit. Here you'll find the most amazing cakes so adorable and artsy that it almost seems a shame to destroy them with a bite. Not to mention that the shop itself is a piece of art. Good luck deciding which macarons to take with you!
Pierre Hermé's shops are located many places around Paris, but I can recommend the one at Rue Bonaparte, since it's located a short distance from the beautiful park Le Jardin du Luxembourg where you can find a bench and enjoy your macarons.
Pierre Hermé, 72 rue Bonaparte, Paris.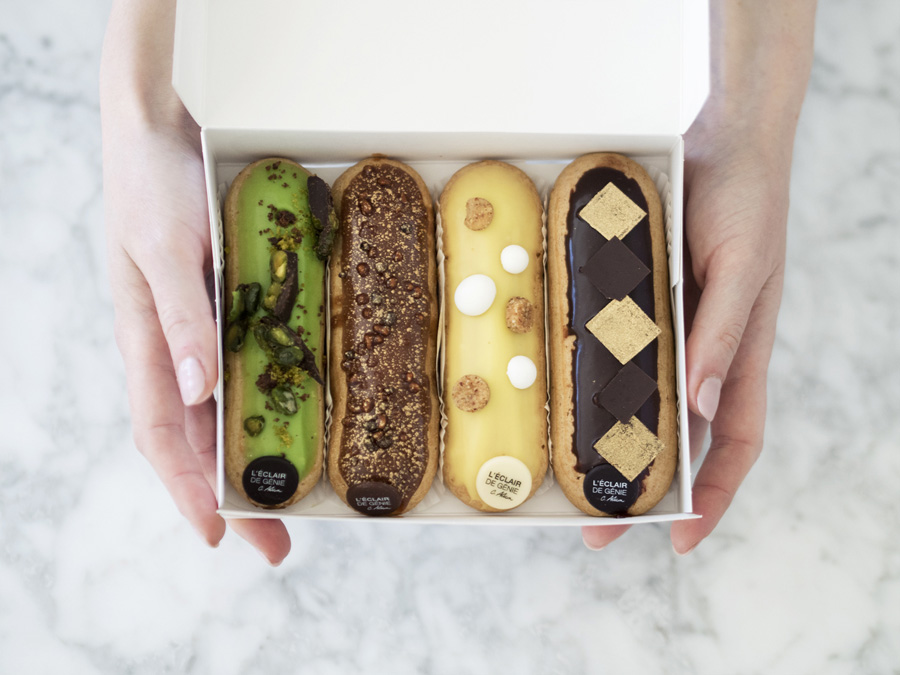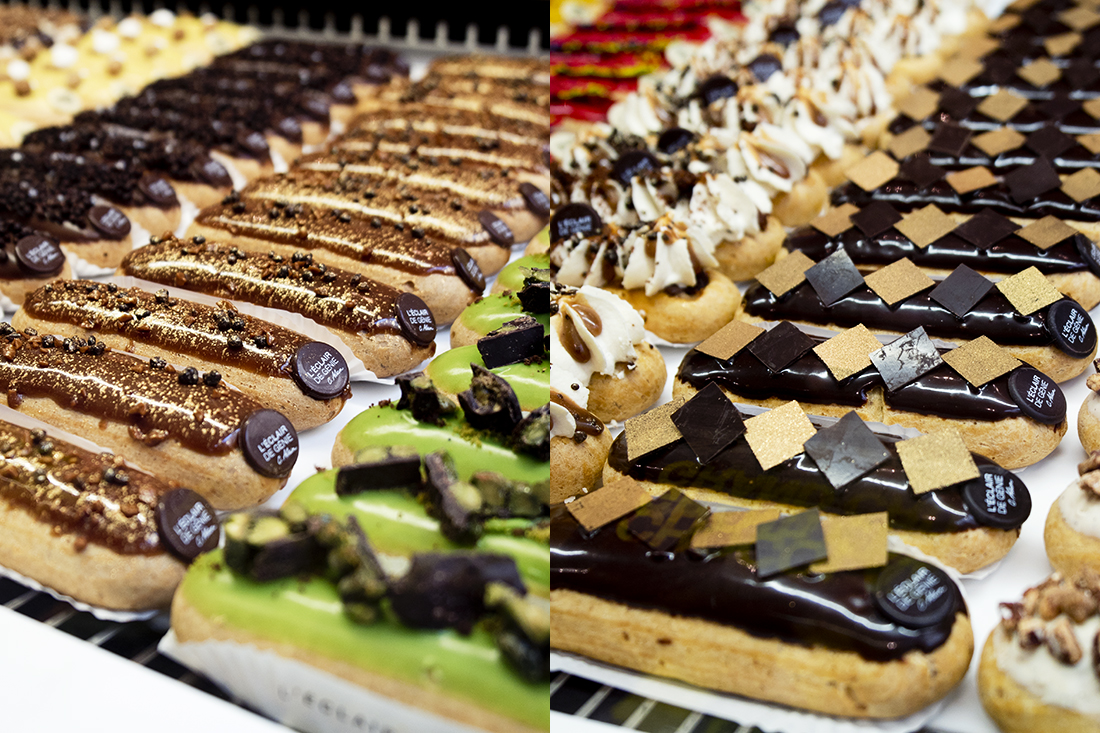 It's no secret that I LOVE eclairs. And this is where my love for eclairs first started, right here at L'eclair de Genie. Here you'll find eclairs of all colors and tastes imaginable. Treat yourself to a box of eclairs and I promise you'll wanna come back for more.
The L'eclair de Genie shops are located all around Paris, but I usually visit the one in Le Marais.
L'eclair de Genie, 14 rue Pavée, 75004 Paris. Instagram here.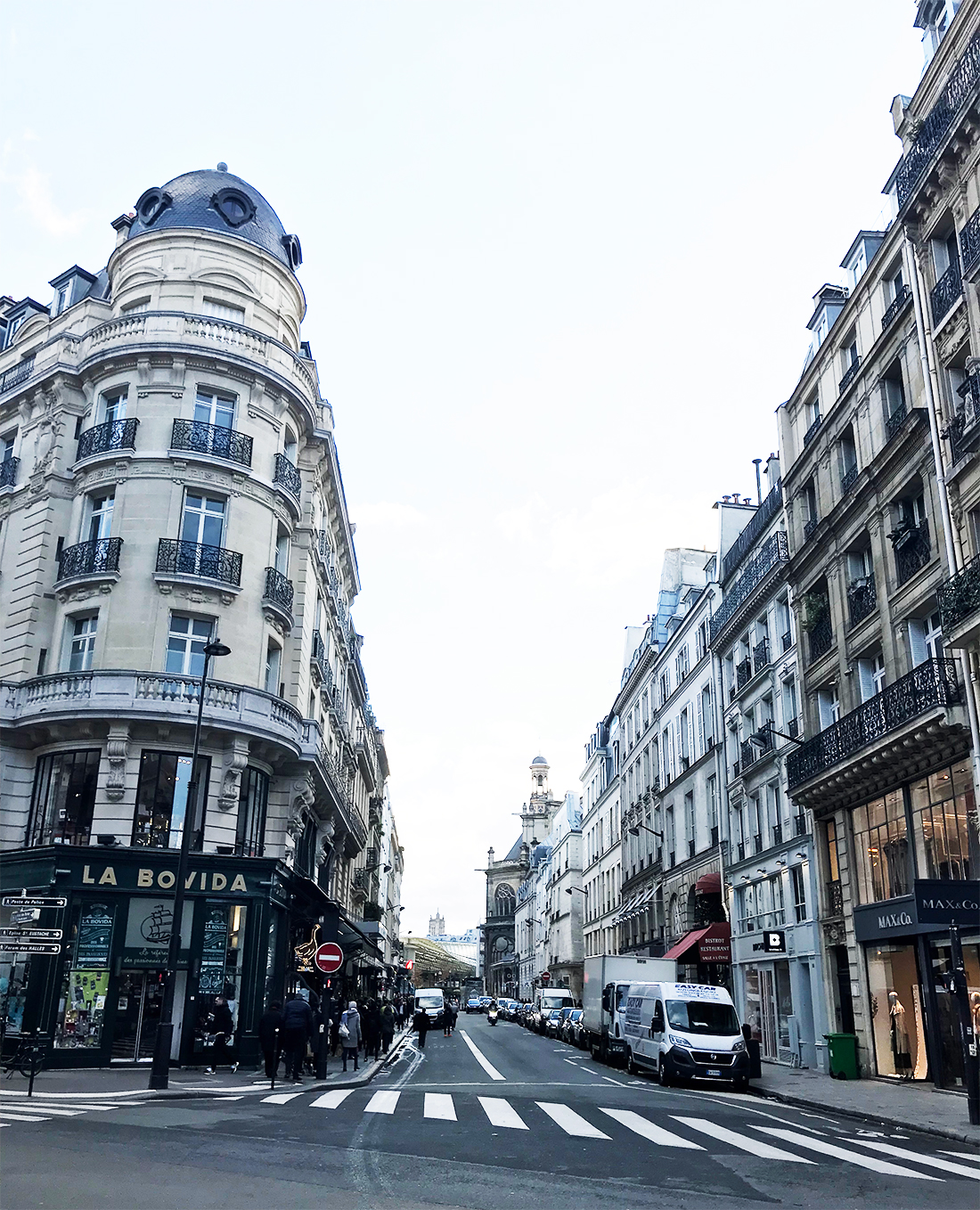 If you're looking for special piping nozzles, fancy silicone moulds, tiny tart tins or anything else cake and/or kitchen related, then Paris is obviously the place to shop! On Rue Montmarte you'll find shop after shop overflowing with absolutely everything you need for baking and cooking, and oh so much more! I can in particular recommend Mora (13 rue Montmartre) that'll swoon you with it's humongous selection of silicone moulds and cake stuff.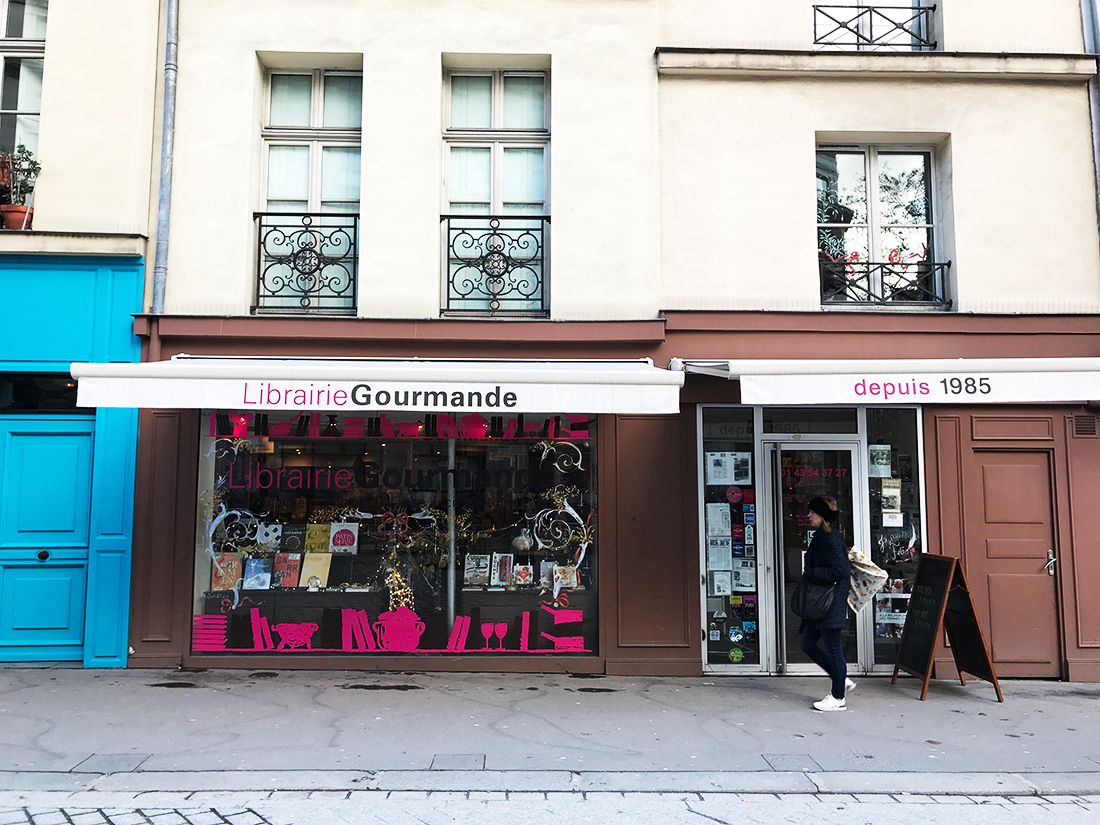 In case you need a great souvenir, which you obviously do, I recommend finding a French cookbook. One can never own too many cookbooks, right? And of course there's a bookstore that only sells cookbooks in Paris. The bookstore's called Librairie Gourmande, and here I found shelves upon shelves of cookbooks I never knew existed. Most cookbooks at Librairie Gourmande are in French, but it's also possible to find English cookbooks.
Librairie Gourmande, 92-96 Rue Montmartre, 75002 Paris.
What do you always visit, when you're in Paris? Where do you eat? Where do you shop? Do let me know in the comment section below <3