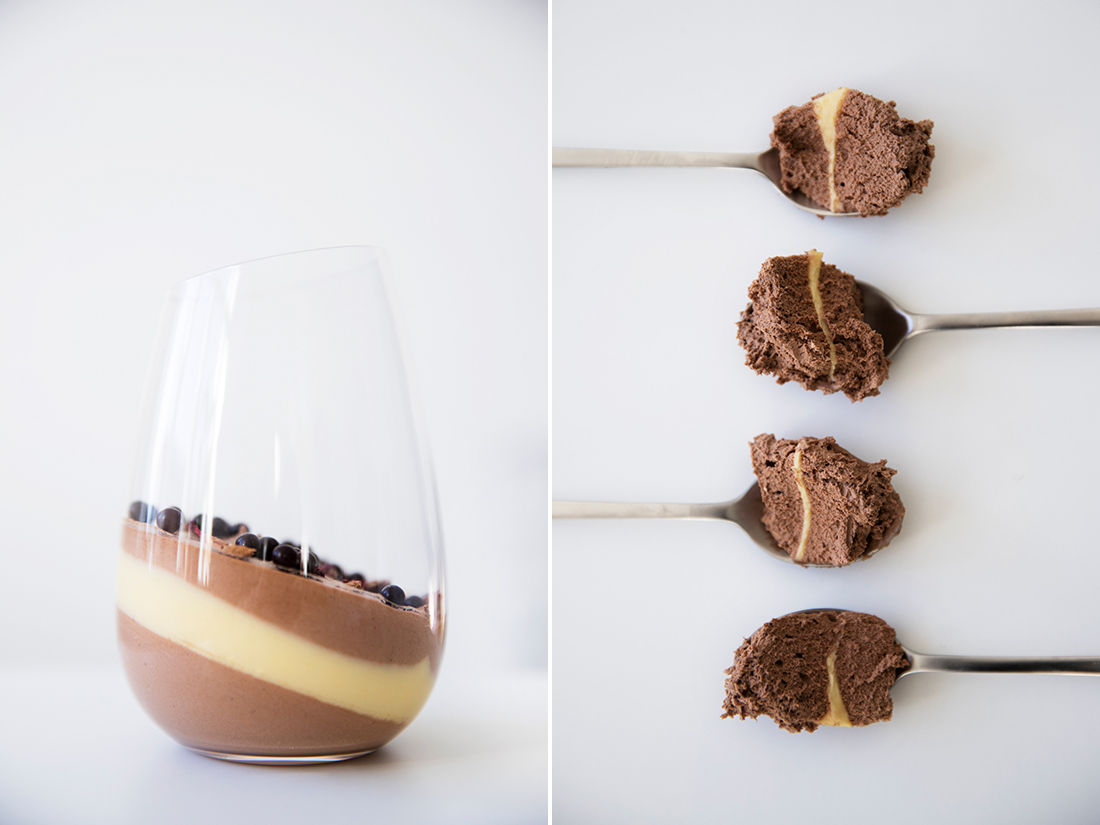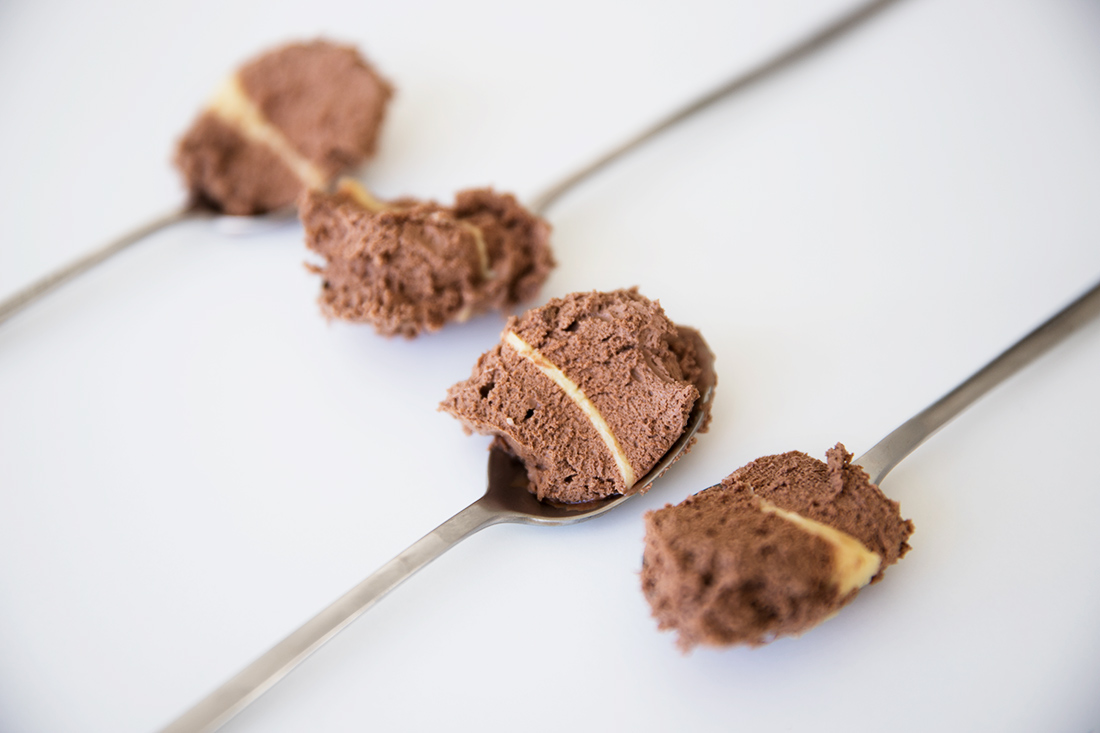 I'm crazy about chocolate mousse, and especially about this recipe for basic chocolate mousse, that I keep returning to time and time again. I like to freestyle and make different variations based on that recipe, depending on which ingredients I have on hand. This has led me to make many different kinds of chocolate mousses, for example with coffee, with orange, with salted caramel and with rum. Today I let my current passion fruit craving lead my way, and therefore I obviously had to create a chocolate mousse with a touch of passion fruit.
I hope you guys are as passionate about passion fruit as I am!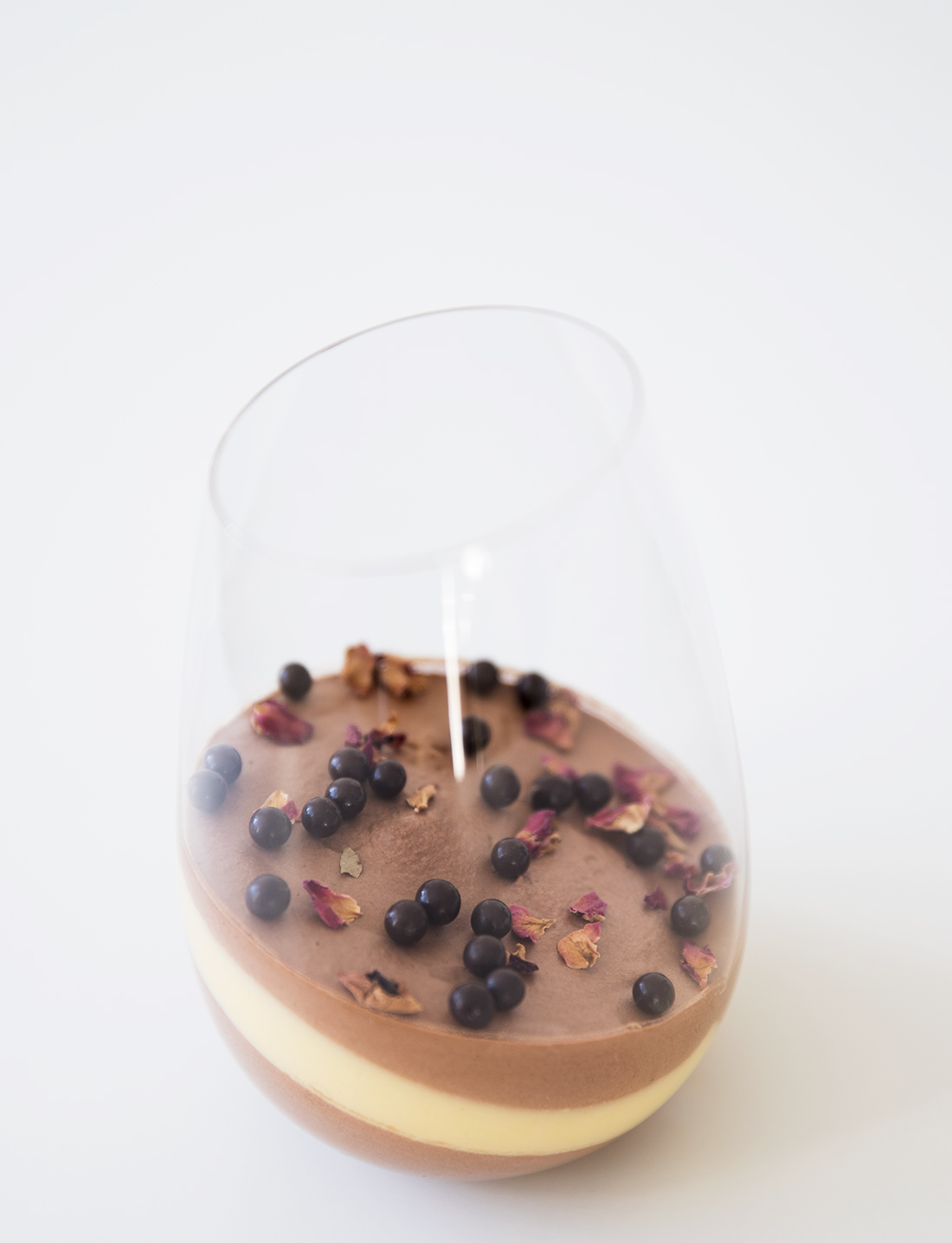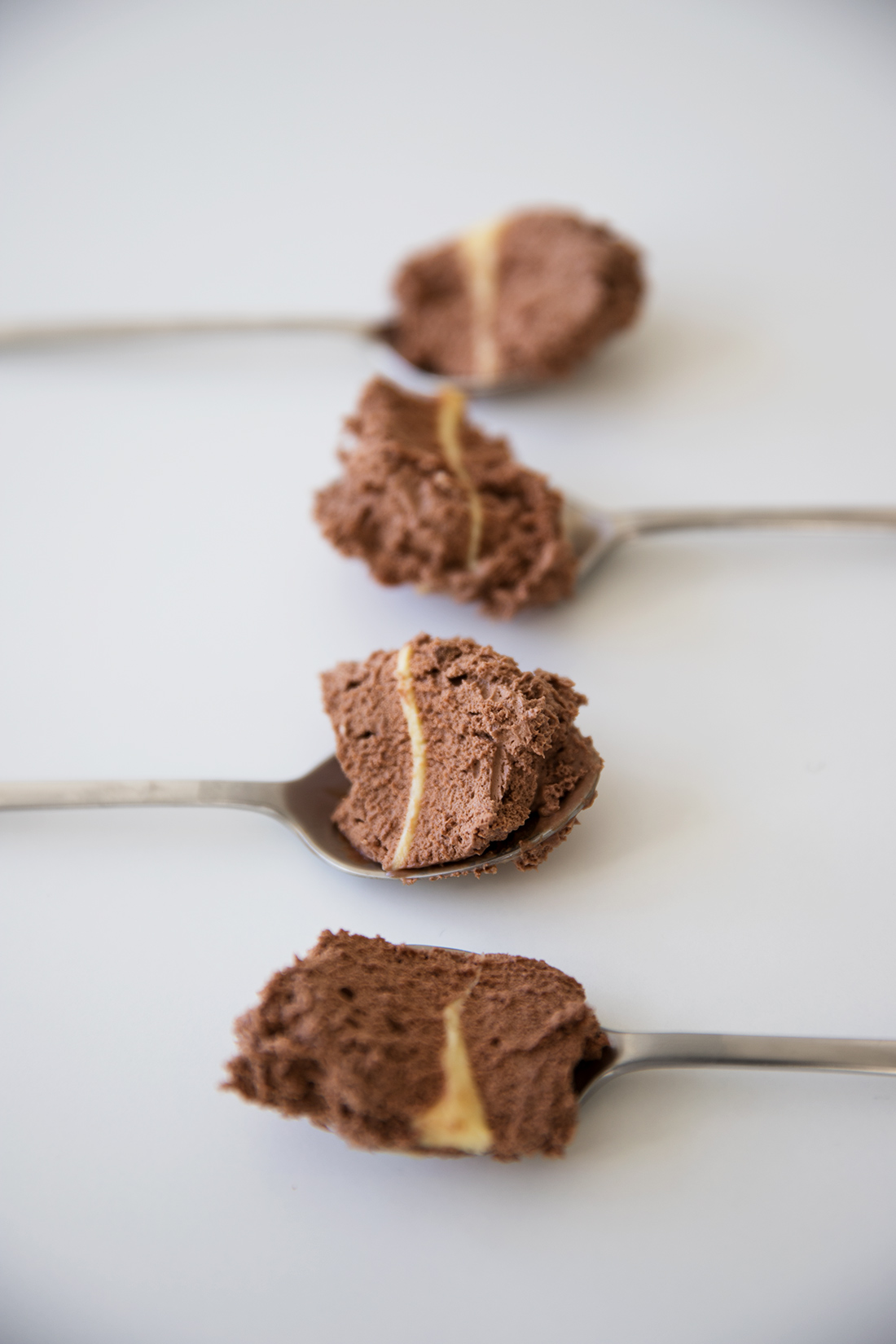 I incorporated the passion fruit in the chocolate mousse as a passion fruit ganache, and designed the dessert in a glass in layers. In my head it looked beautiful, but the final result didn't look exactly as I had planned. I'm thinking that next time I make this dessert I want to keep it to just two layers: Chocolate mousse first, and passion fruit ganache on top. The passion fruit ganache is silky smooth and shiny, making it ideal as a beautiful top layer.
Ingredients (makes 6 desserts)
Passion fruit ganache
60 g white chocolate
60 g cream
50 g passion fruit purée (store bought or after this recipe)
Chop the white chocolate coarsely and place it in a bowl.
Pour the cream in a pot and heat it gently until small bubbles start to appear along the sides of the pot. Don't let it boil!
Pour the hot cream over the white chocolate and stir gently until the chocolate has melted.
Pour the passion fruit purée into the chocolate ganache and stir until combined. Let it cool.
If the passion fruit ganache has stiffened too much when the chocolate mousse is made and you're ready to start plating the desserts, you can easily reheat it very gently to make it liquid again.
Chocolate mousse
3 pasteurized egg whites
2,5 dl cream
150 g dark chocolate 70 %
4 pasteurized egg yolks
1 Tbs sugar
Whisk the egg whites until they form stiff peaks and whisk the cream in an other bowl
Break the chocolate and place it in a heatproof bowl. Let it sit over a pan of barely simmering water until it has melted. Take the bowl off the heat and let the chocolate cool.
Pour egg yolks and sugar into a bowl and whisk until the mixture has thickened.
Slowly pour the melted chocolate into the egg yolk mixture while gently folding it together.
Alterate between whipped cream and the egg whites adding a little bit a a time to the egg yolk mixture and folding it together. Continue until all has been added.
Pour the chocolate mousse into a piping bag and you're ready to fill your glasses and adding a layer of passion fruit ganache.