SPONSORED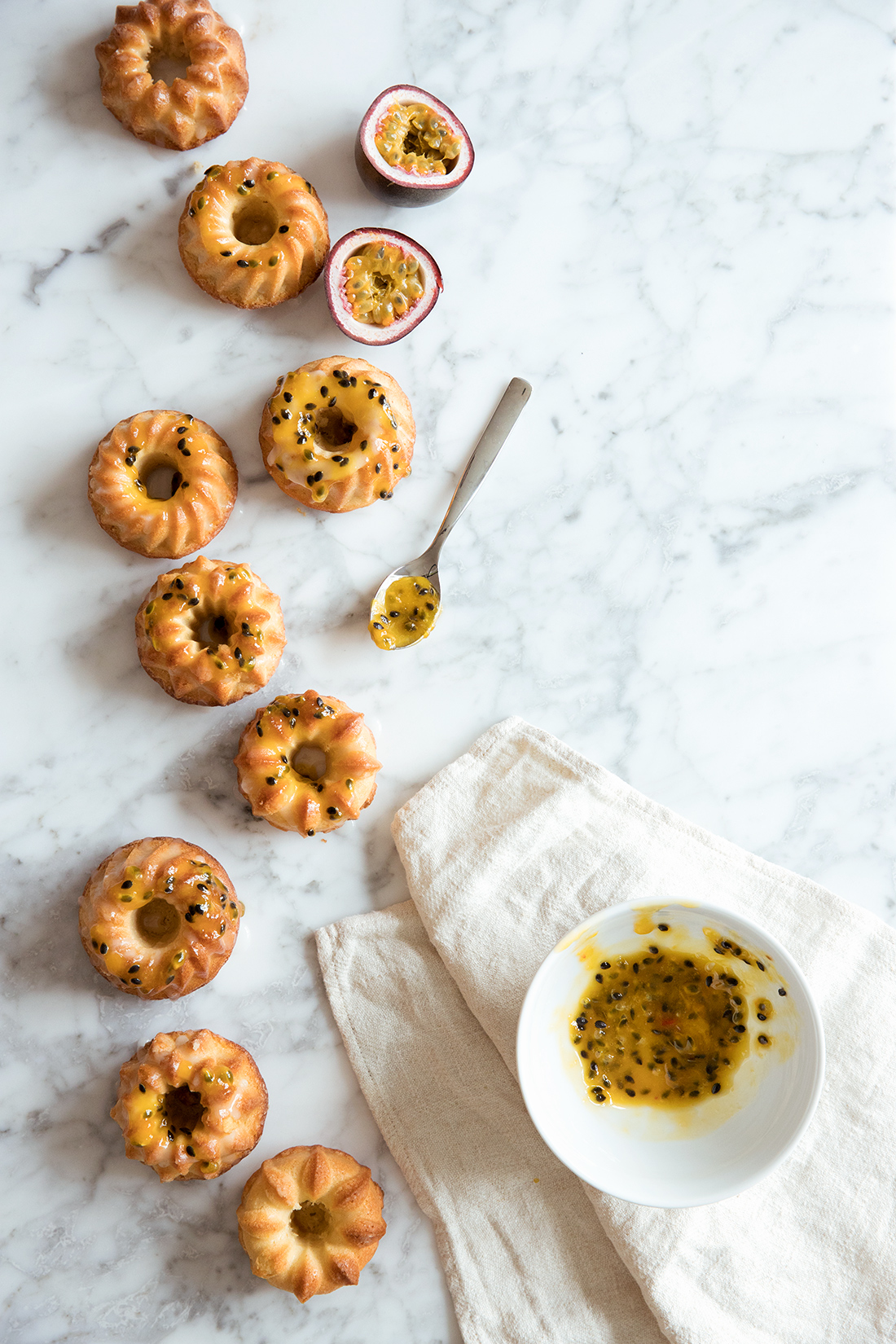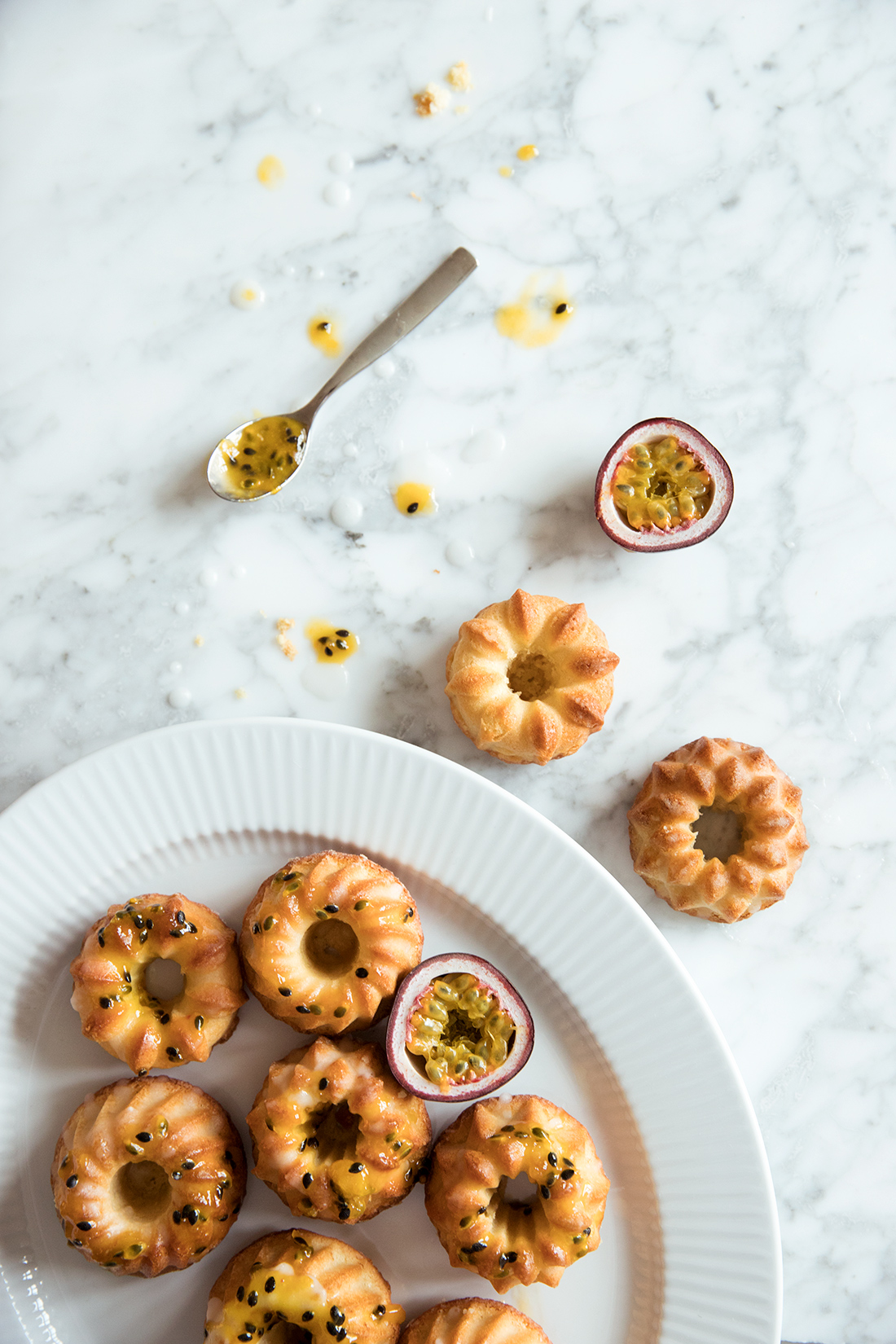 My favorite fruits these days are for sure passion fruits. They come from far far away, where the sun is always shining, thus they're in season all year 'round. And honestly, don't we all need a little bite of sunshine these dark and cold days? I do for sure…
I L O V E cakes that are small and pretty. It's like there's an extra dose of over-the-top-cuteness added for free, when baking something of smaller scale. That's why I wanted to bake these cake as mini bundt cakes. Traditionally bundt cakes are huuuuuge, but aren't they just the cutest in this size?
Having baked these mini bundt cakes a few times I got to test different pans/tins and moulds. I learned that using silicone moulds was way easier than using a traditional non-stick pan. They always seemed to stick to the pan making the cakes impossible to get out. But when I used a silicone mould they just popped right out when I turned the mould opside down. Easy peasy.
Because the cakes are so detailed and intricate-looking, I wanted to serve them on a simple white and elegant plate. I chose this large beautiful platter from Eva Solos Legio Nova collection.
If you love the Legio Nova collection as much as I do, I'm pleased to tell you that you can now shop all of my favorites with a 15 % discount following this link and using the discount code COPENHAGENCAKES15.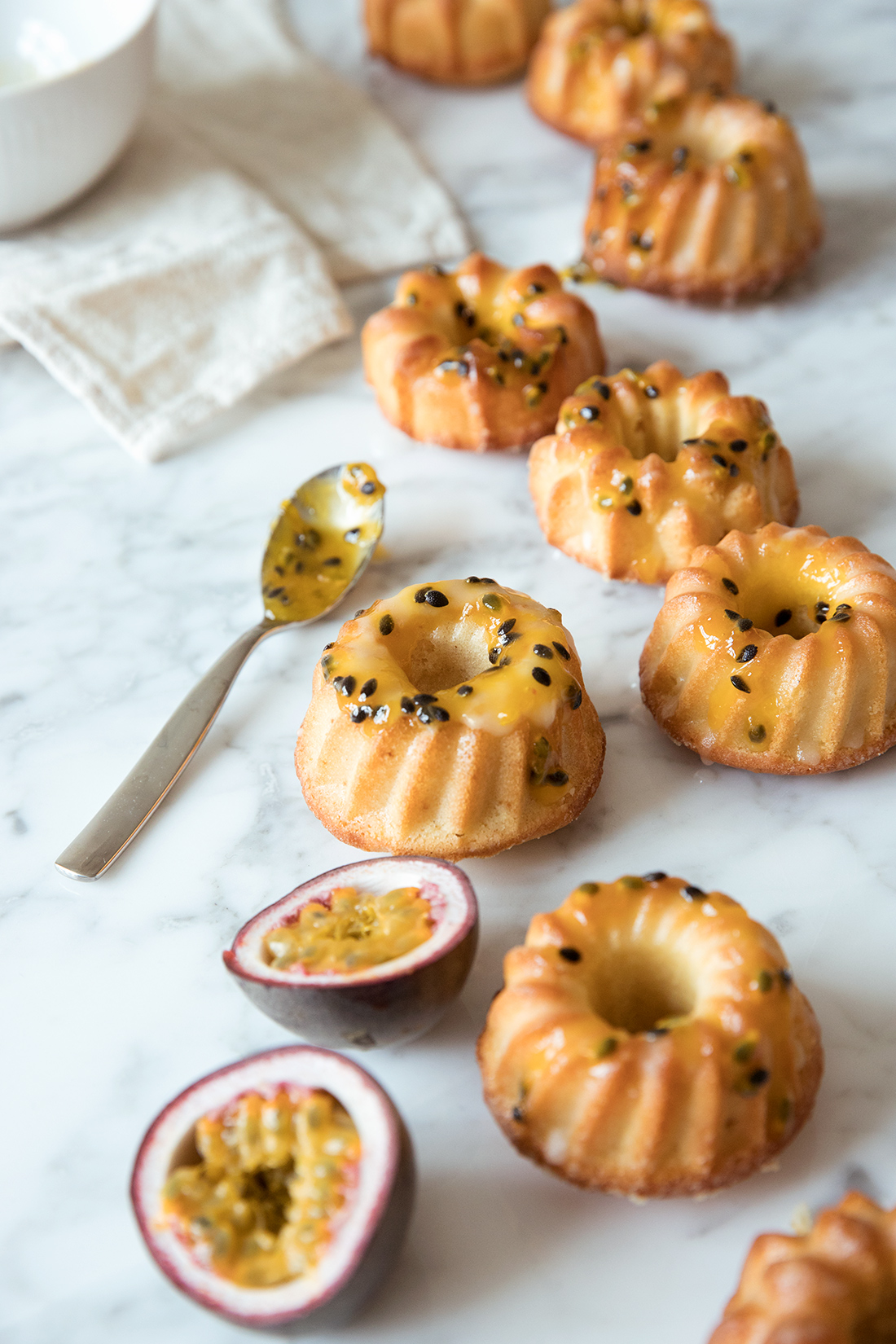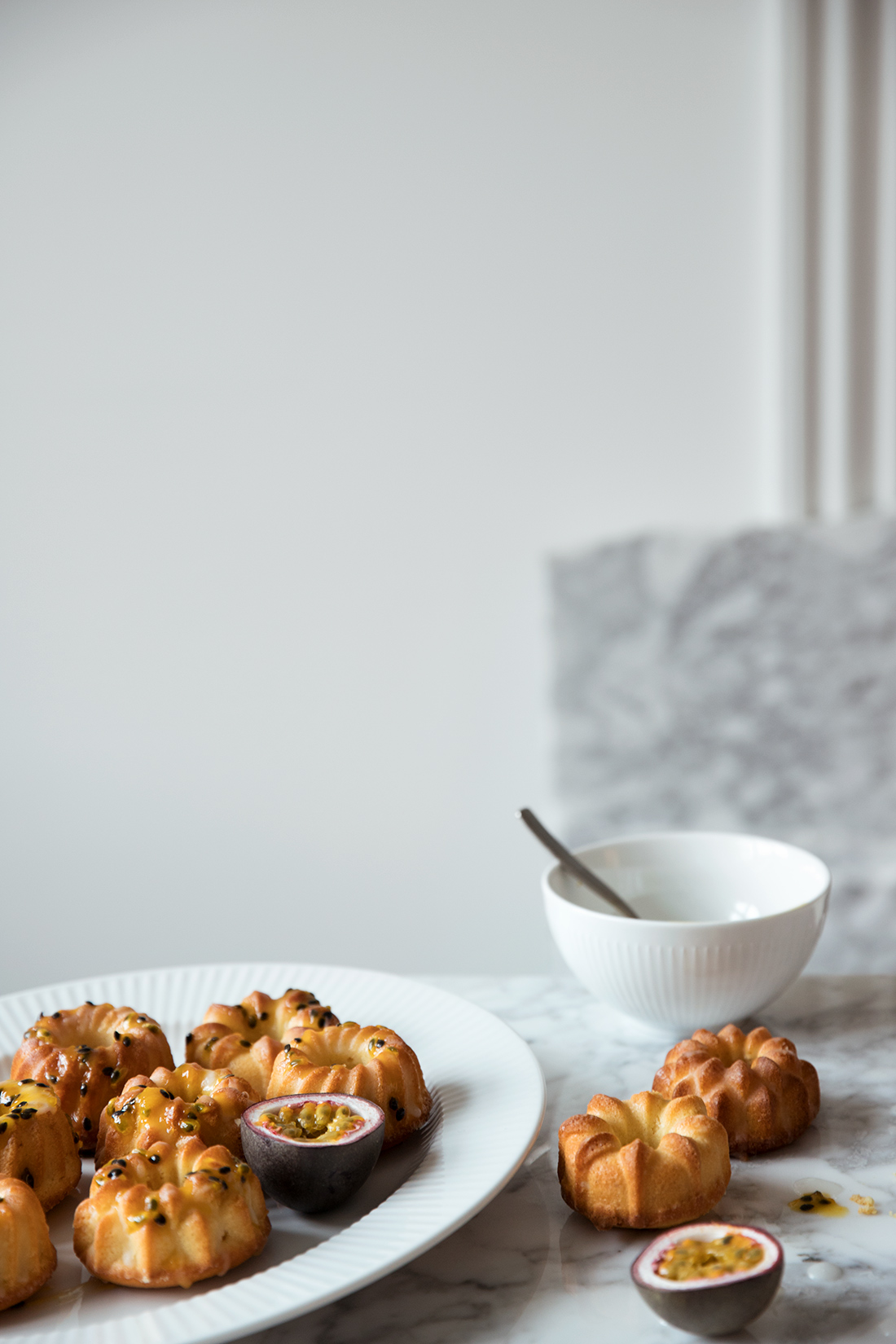 I served the cakes with a generous layer of passion fruit glaze, making them even tangier and yummier.
Ingredients (makes 8 mini cakes)
120 g all-purpose flour
140 g sugar
1½ tsp baking powder
A pinch of salt
40 g butter, room temperature
60 g passion fruit purée
0,6 dl (60 g) milk
1 egg
Vanilla seeds from 1 vanilla pod
Preheat the oven to 170 ºC.
Add flour, sugar, baking powder, salt and butter to a bowl and beat until the texture is "sandy".
Add the passion fruit purée while stirring.
In a new bowl, mix together the egg with vanilla seeds and milk.
While whisking, pour the egg mixture slowly into the flour mixture. Whisk until the batter is nice and even without any lumps.
Pour the batter into the silicone mould. Make sure to only fill the cavities about ⅔ making room for the batter to rise.
Bake the cakes for about 25 minutes.
Passion fruit glaze
Fruit pulp from 3 passion fruits
2 Tbs sugar
1 tsp corn starch
Scoop the passion fruit pulp out with a spoon and pour it into a pot with the sugar. Slowly heat until the sugar has melted.
Sieve the corn starch into the pot while stirring. Stir until the passion fruit glaze starts to thicken and take the pot off the heat. Let the glaze cool completely before pouring over the cakes.