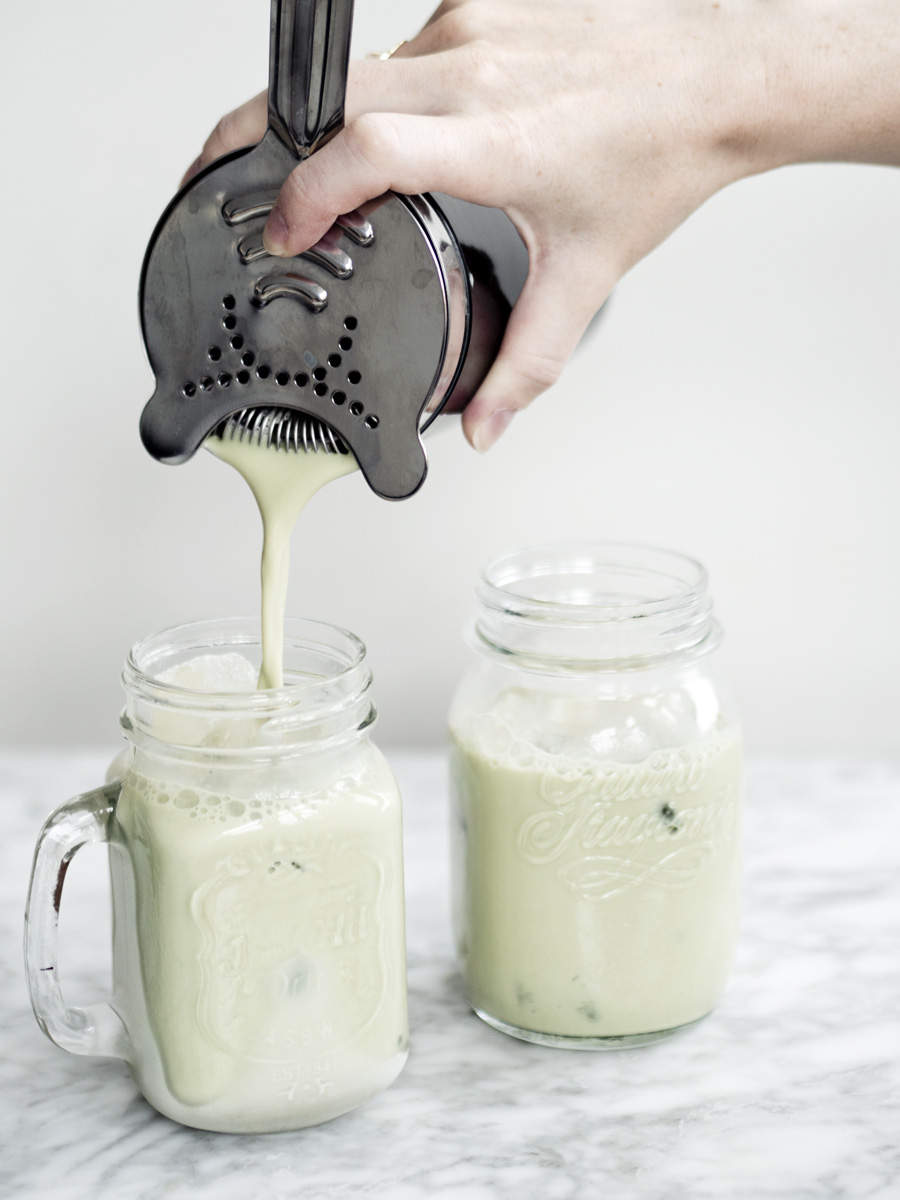 Right now I'm sitting in my couch with a sleeping baby in one hand and an ice cold glass of iced matche latte in the other. If I turn my head 45º to my right and look out the window, all I see is rain, rain, rain. You guys, Danish summers are usually unpredictable, but what the heck is happening these days? Ugh, I'm so sick of the rain and wind!
During summers I usually drink plenty of iced drinks, and I don't intend to stop this summer, no matter the current weather conditions!
I'm a huuuge fan of everything containing matcha. By the way, go take a look at this delicious raspberry pie with matcha vanilla custard, that I made a few summers ago. It's SO delicious! So obviously the mistake of not having my iced matche latte recipe on my blog needed to be corrected, so today when I made it for myself I snapped a few photos and voila, here's the recipe for you!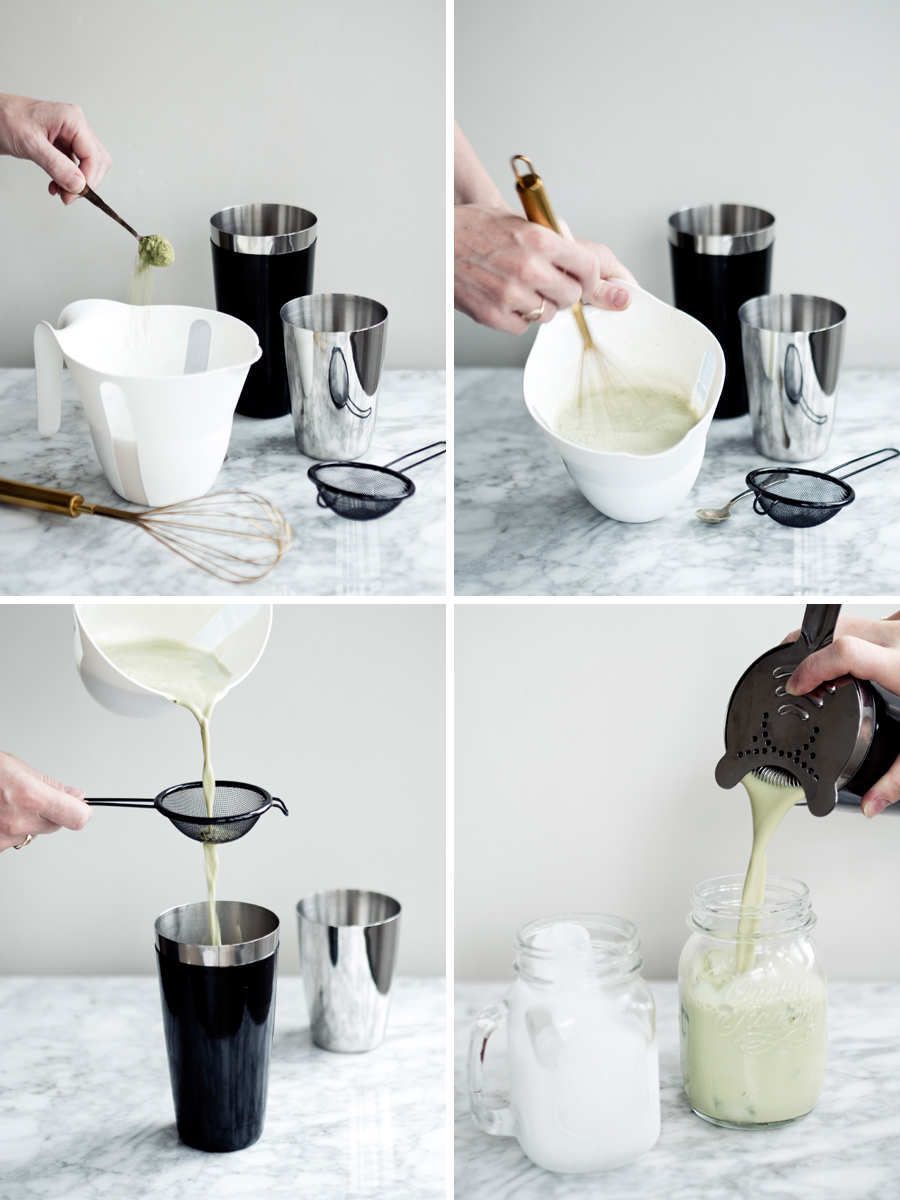 This drink is ice cold, fresh and super delish! You can decide whether you like it sweet or more "matcha intense". If you're a matcha newbie, I recommend you double the syrup. If you're a hardcore matcha lover, just tone down the syrup and enjoy the raw taste of matcha.
For this iced drink I used almond milk, but you can certainly use any type of milk you like.
Ingredients (for two glasses)
5 dl almond milk
1 Tbs agave syrup
2 tsp matchapowder
Ice cubes
Start with putting your glasses in the freezer for a few hours before you make the lattes. That'll make sure the glasses are ice cold and frosted.
Pour the almond milk into a heat safe bowl and heat it in the microwave oven for 2 minutes. Add agave syrup and matcha powder and whisk thoroughly.
Pour the matcha milk through a fine mesh strainer into a shaker filled with ice cubes, and shake until the matche milk is ice cold.
Take your glasses out of the freezer and fill them with ice cubes. Use a strainer and pour your shaken iced matcha latte into the glasses.
Enjoy!