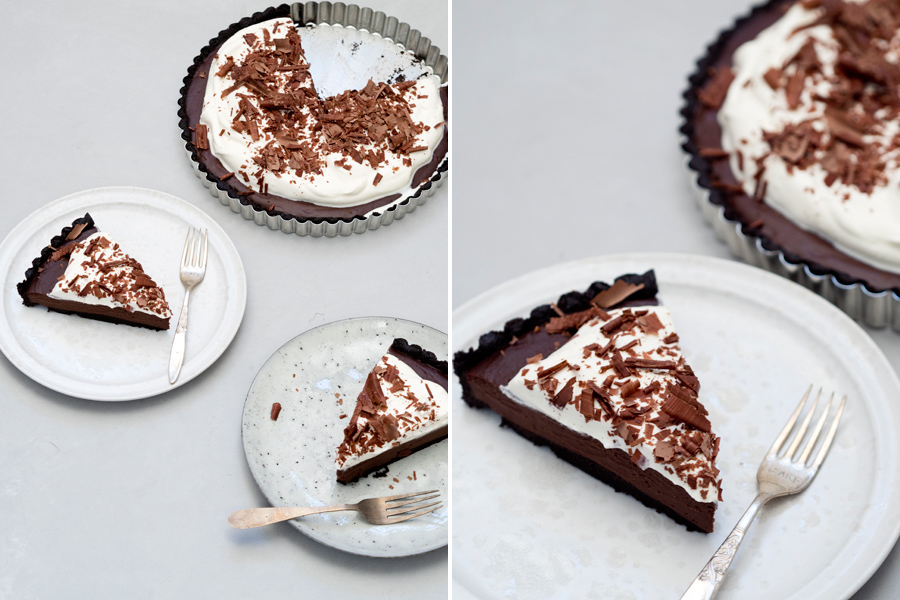 I love Oreos! I mean, don't we all?
And if there's something I love more than Oreos, it would be Oreos used in cakes! I've made quite a few cake recipes with Oreos, for example cupcakes, milkshakes and of course also cheesecakes.
But here I used Oreos in a new way; in a chocolate pie.
And guess what? It's exactly as delicious as you'd might imagine!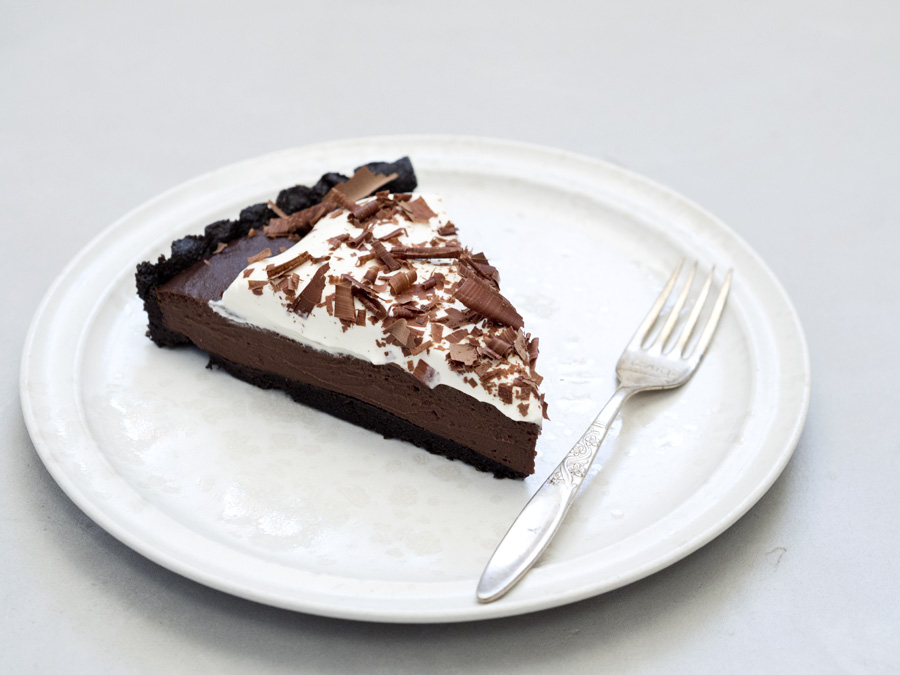 This pie consists of a crunchy Oreo pie crust and a velvety layer of chocolate filling topped with soft whipped cream. And of course decorated with extra chocolate on top, just because one can never get enough chocolate – right?
On one hand this is an extremely filling cake. It is so rich and tasty. And on the other hand this is one of those cakes where one slice is never quite enough. You just have to go for that extra piece, even though you're already completely full after the first slice.
In other word: The perfect cake!
As a little bonus, we made a video of me baking the cake, so you can see how easy it is step by step. The video is in Danish, but hopefully the baking process is pretty self explanatory 🙂
I made the recipe in a collab with Mig og Min Mad, but just for the record I wasn't paid to share the recipe here on my blog. I just thought that this cake was too good not to be shared with everyone.
So I recommend that you jump over to Mig og Min Mad's website here where you'll find the recipe, and get going with the baking!
I wish you all a fabulous weekend and hope that it involves a lot of wonderful baking <3