I love sophisticated and cakes that show off technique and multiple tastes, layers and textures. But guys, sometimes cakes don't have to be that complicated. Sometimes simple is the way to go. Don't you agree?The other day I craved this special Danish cake called "drømmecake" which translates to "dream cake". It's a traditional white cake with a seductive layer of shredded coconut sugary mess on top – only this version is a chocolatey version. I have no idea if this cake is particularly Danish or not, so do let me know in the comment section below if you have an equivalent to this cake in your country, and if so, what is it's name?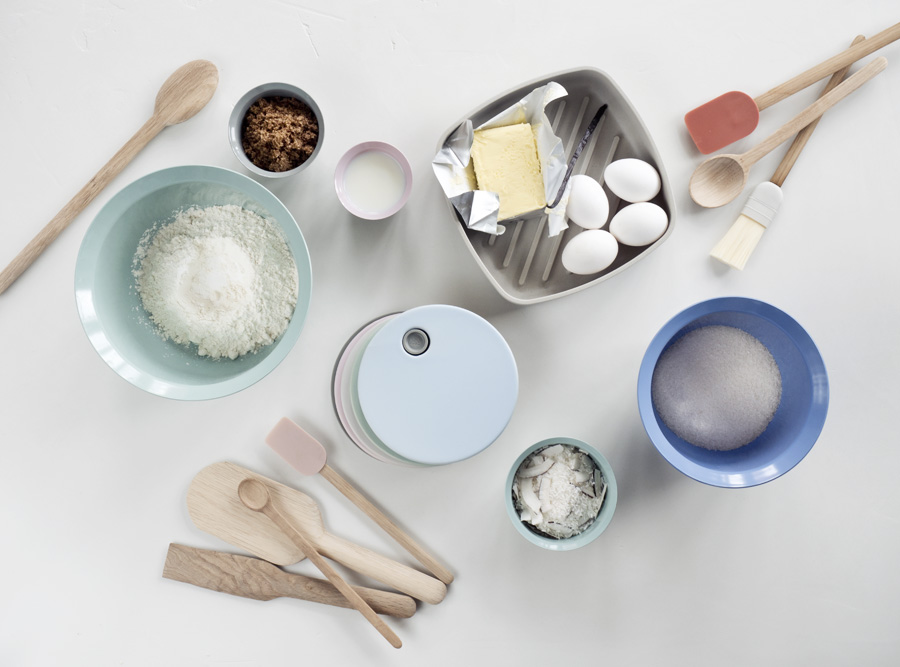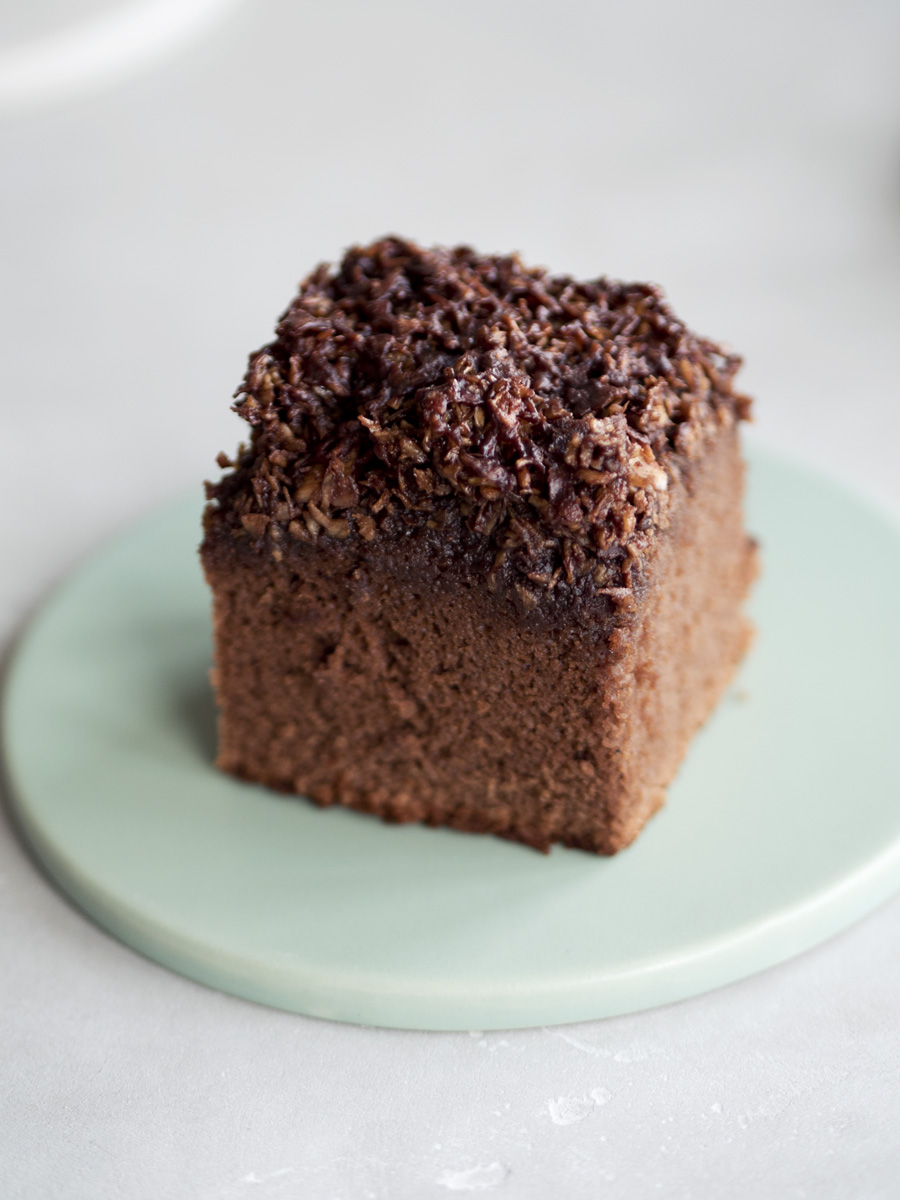 Besides adding chocolate to this otherwise traditionally white cake, I also added a splash of coffee to the topping. If you're not a big fan of coffee, you can replace with same amount of milk.
Ingredients (for app. 8-10 people)
3 eggs
270 g sugar
Seeds from 1 Bourbon vanilla pod
180 g all-purpose flour
3 tsp baking powder
3 Tbs cocoa powder
2 dl whole milk
190 g butter
Preheat your oven to 175 °C and butter a baking form (ca. 20×25 cm).
Whisk eggs and sugar together in a bowl until the mixture is airy and white. Add the vanilla seeds and whisk again.
Sieve together flour, baking powder and cocoa in a new bowl.
Add a little bit of the flour mixture to the egg mixture while beating and then add a little bit of the milk alternating between flour and milk until everything has been added to the egg mixture and the dough is nice and smooth.
Melt the butter, add to the dough and whisk until smooth.
Pour the batter into the prepared baking form and bake in the oven for app. 30 minutes or until the top of the cake turns a slight golden brown and a stick comes out clean when inserted into the cake.
Prepare the coconut topping while the cake is baking.
Coconut topping
90 g butter
0,75 dl strong coffee
225 g brown sugar
Seeds from 0,5 Bourbon vanilla pod
100 g grated coconut
2 Tbs cocoa
50 g chocolate, 70%
Pour all of the ingredients except from chocolate into a saucepan and slowly heat while stirring, until all of the ingredients have melted together.
Chop the chocolate coarsely and add it to the saucepan. Stir until the chocolate has melted.
Once the cake has baked for the 30 minutes as written above, take it out of the oven and pour the coconut topping on top of the cake. Turn the oven up to 220 ºC and bake for another 5-10 minutes.
Gem
Gem
Gem
Gem
Gem
Gem