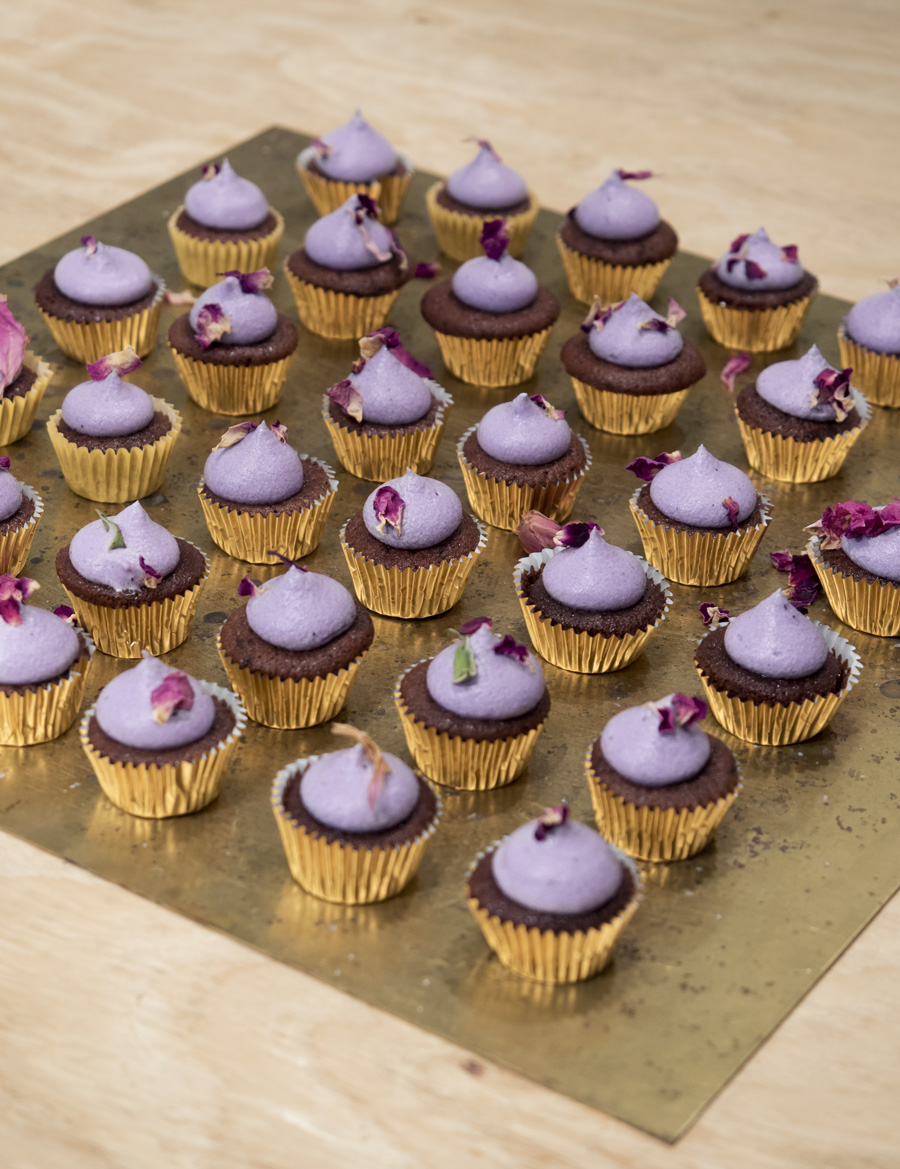 Hey guys!
So it's Monday again, and I'm totally ready for a new week. Hopefully this week will be a bit more calmer than last week. I think last week was probably one of the busiest weeks I've ever been through, and unfortunately the blog suffered a bit under that. On the bright side I've now got loads of great recipes and pictures ready to be shared with you since I've been baking for so many events. Last week I baked for events during Copenhagen Fashion Week, I baked for photoshoots for magazines, I took a short trip to Århus for a photo event, I went to the opening reception of Copenhagen Cooking and even also to a liquorice workshop. Phew! It's sure been busy here in Copenhagen Cakes land, but I love it!
These cute and delicious little chocolate cupcakes I baked for the Danish fashion brand Noa Noa for their fashion week event in their beautiful flagship store in central Copenhagen. I had my own "show kitchen" in their store and I had brought no less than 500 small cakes that I presented and decorated in the shop. That was so much foun! And pretty hectical, because all the cakes were gone in less than 45 minutes…!
I guess that was a sign that people loved the cakes, haha.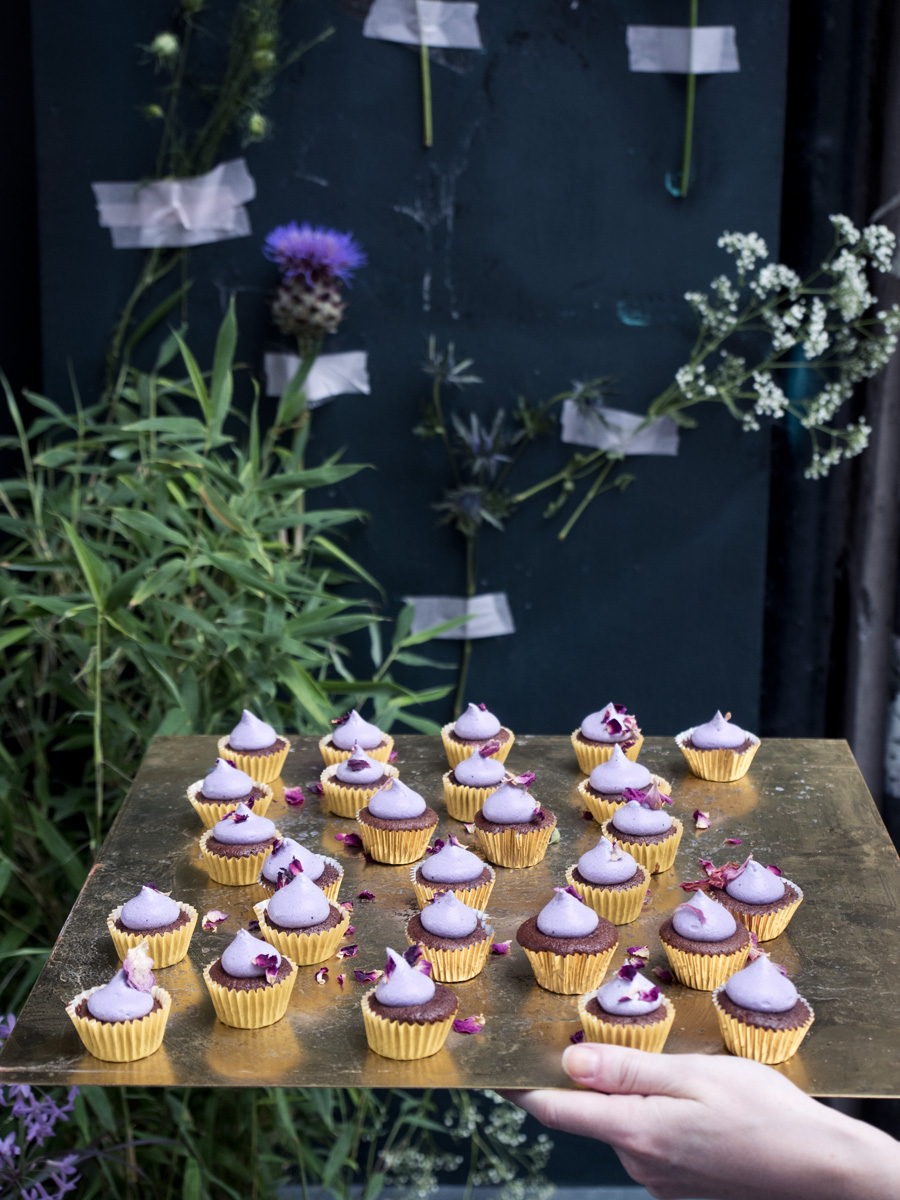 Mini chokoladecupcakes (app. 25 cupcakes)
100 g all-purpose flour
20 g cocoa powder
140 g cane sugar
1,5 tsp baking powder
A pinch of salt
40 g butter, room temperature
1 egg
1,2 dl milk
0,5 tsp vanilla extract
60 g dark chocolate 70%, finely chopped
Preheat your oven to 170 °C.
Sieve flour, cocoa powder, cane sugar, baking powder and salt in a bowl. Add butter and whisk until the texture is "sandy".
In a new bowl whisk together egg, milk and vanilla extract.
Pour half og the egg mixture into the bowl with the flour while whisking at high speed. Whisk until the dough is smooth and without lumps.
Whisk at low speed while adding the rest of the egg mixture. Add the chopped chocolate and give it a short whisk.
Place your paper liners in a cupcake form and fill each cavity about ¾ leaving room for the cupcakes to rise.
Bake the cupcakes for about 20 minutes (or until a skewer inserted comes out clean) and let them cool off.
Gem
Frosting
150 g butter, room temperature
200 g cream cheese, very cold
150-180 g icing sugar
3 tbs freeze dried blueberry powder
Purple icing color
Dried rose petals
Beat the butter at high speed for 3 minutes until the butter is light and fluffy. Add the cream cheese and beat the two together.
While beating, add the icing sugar a few table spoons at a time. Beat until everything is well incorporated. Add blueberrypowder and purple coloring and keep beating for a few minutes, until the frosting is fluffy.
Spoon the frosting in a piping bag with a nozzle and decorate the cupcakes. Decorate with dried rose petals and your cupcakes are ready to serve.
Gem