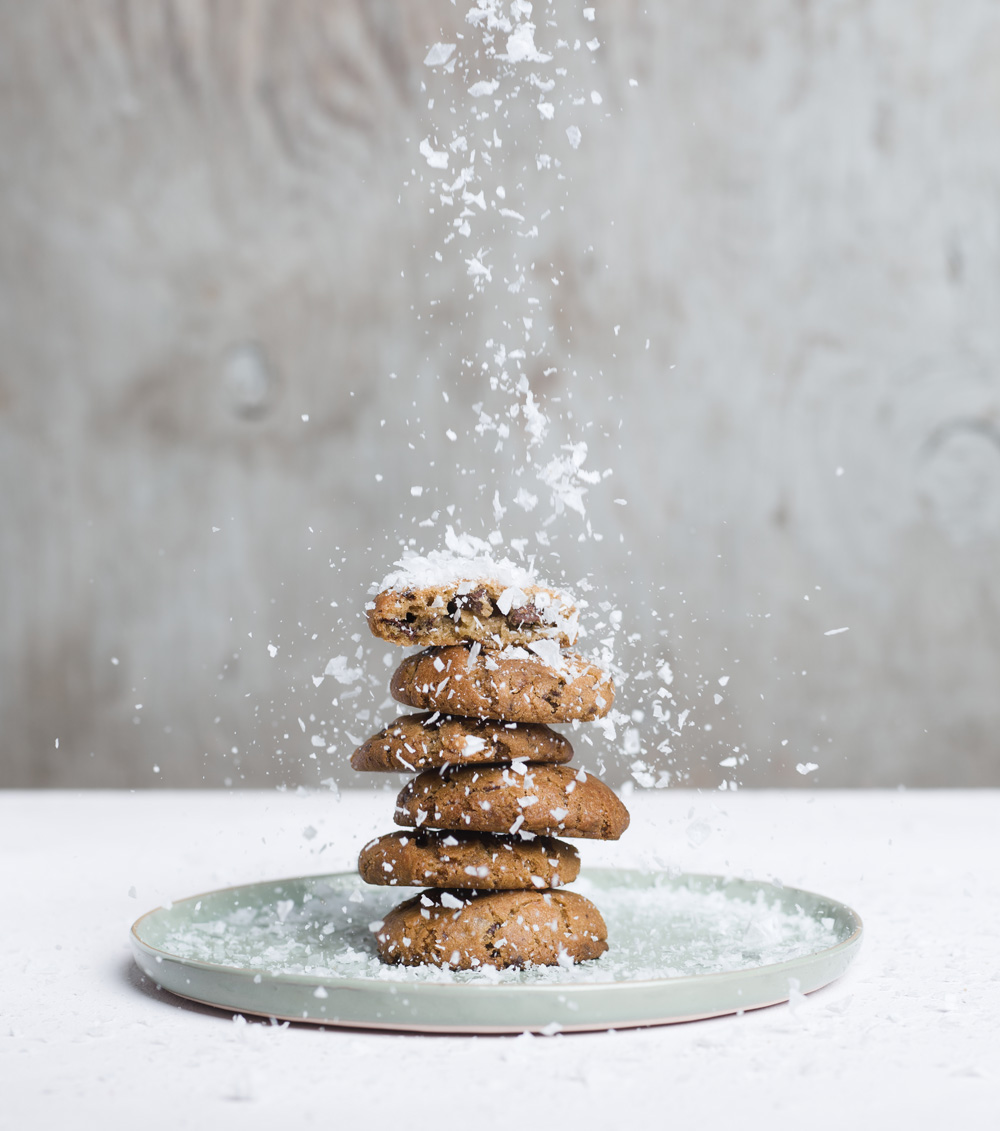 Ingredients (30 cookies)
150 g Toms EKSTRA Mørk Mælk (47 % milk chocolate)
150 g Toms EKSTRA Mørk Chokolade 70% (70 % dark chocolate)
100 g hazelnuts
230 g butter, room temperature
170 g sugar
120 g brown sugar
330 g all-purpose flour
1,5 tsp soda
0,5 tsp salt
1 egg
Salt flakes
Chop the chocolates and hazelnuts coarsly.
Whip the sugar and butters until light and fluffy.
In a new bowl sieve together flour, soda and salt.
Add the egg to the butter mixture and stir until well mixed.
Add the dry ingredients to the butter mixture and stir until combined.
Add the hazelnuts and chocolates to the dough, until well combined.
Place a sheet of baking paper on two baking trays, roll 30 little balls of the dough and place the balls well distributed on each sheet. Place the trays in the fridge for 30 minutes and in the meantime preheat the oven to 200 °C.
Bake one tray in the oven at a time for about 10-12 minutes.
Let the cookies cool and sprinkle with a bit of salt flakes.