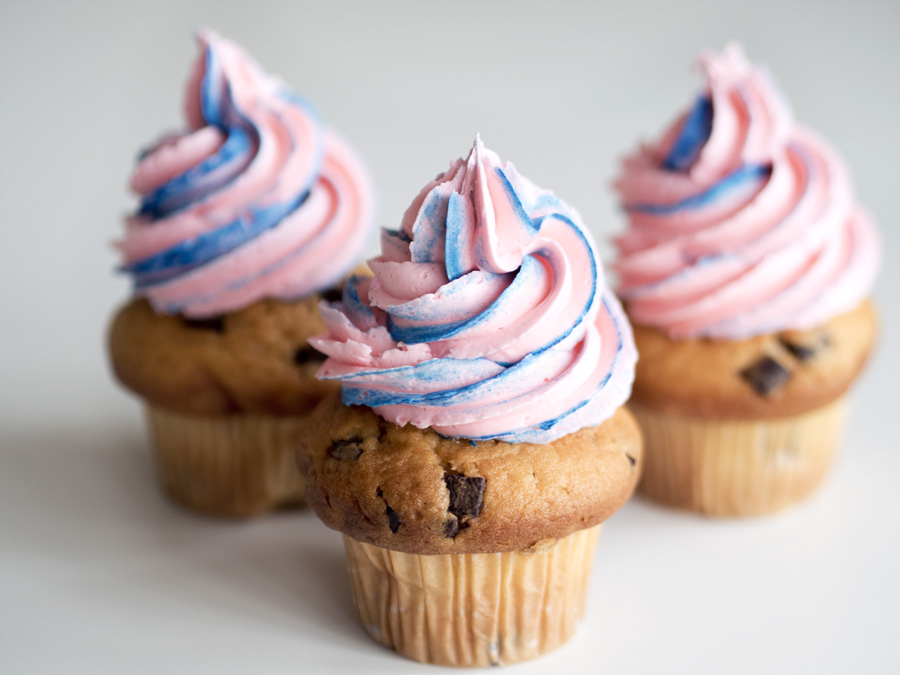 Striped frosting! YAY!
It's time for yet another post in my "baking school". My mission is to show all of you guys how easy it is to add that extra layer of creativeness to your baking – and in this instance to your cupcakes.
This time it's all about stripes, and they can certainly be made in a lot of different ways. For now I'm showing you how to create stripes by simply
Denne gang handler det om striber, og disse kan laves på mange forskellige måder. Jeg viser her, hvordan man laver striber i sin frosting ved simpelthen blot at painting the inside of your piping bag.
Again, unfortunately the video is in Danish, and I haven't yet had the time to add subtitles. However, to be honest I don't think you have to understand all of my babbling to know what I'm trying to explain in the video – just watch and everything is self explanatory.
If you do like my video, I would be forever grateful if you'd like to subscribe to my YouTube channel. I have loads of sweet videos up my sleeve that I'm looking forward to show you.
In this video I'm using:
– Tip BC330 (from Silikomart)
– Piping bags (from here)
– Icing Color (af mærket Wilton)
– Paint brush (there are loads of special special cake decorating paint brushes, but the one I'm using is a simple one from a toy store)
… and of course cupcakes and frosting.
I hope you enjoyed my tutorial and wish you a happy cupcake decoration!
As always I'd love to hear from you! Drop me a comment below and let me know if you have any requests for future videos <3