SPONSORERET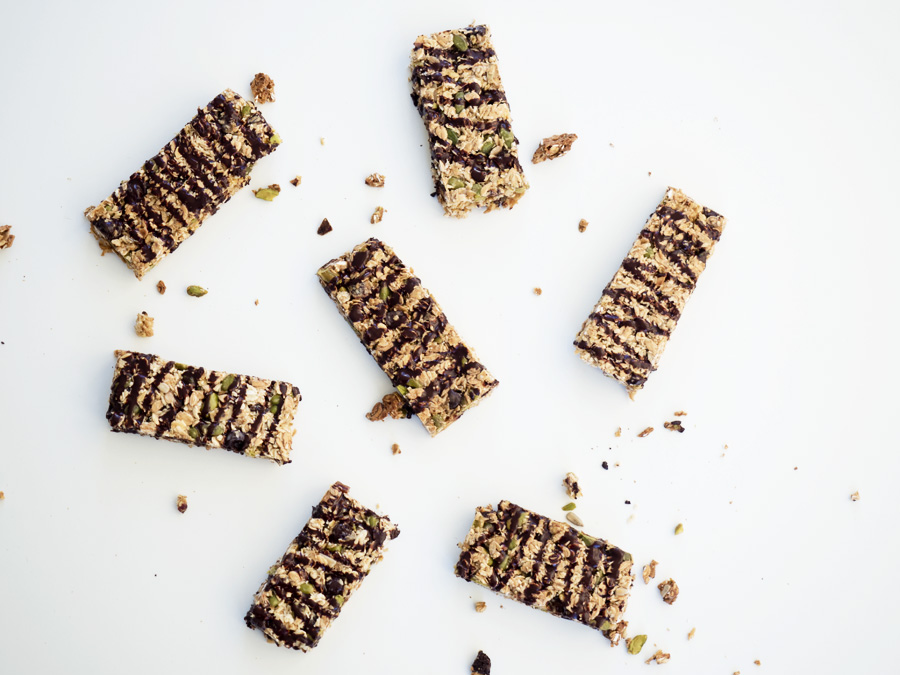 Here's an idea for the perfect "clean you kitchen cabinets"-project: Granola bars. The delicious snacks can be made in sooo many different variations, just to your liking.
Once again I've invited a camera crew into my tiny little kitchen to show you guys how I handle my baking process. In a collab with the wonderful Danish new concept "Mig og min mad" (My food and I) a range of cute videos have been born, and I'm so proud to be a part of the project. This video actually turned out even better than I'd hoped, if I may say so. I really hope you'll like it.
As previously indicated, granola bars can be put together by just about any kind of ingredients you'd might find in the back of your kitchen cabinets. In this video I used some left over granola mix and added a little this and that (for example shredded coconut etc.), but this is really just meant as an inspiration, as you can use any kinds of nuts, oats, dried fruits, seeds etc. You can find the recipe on Mig og min mad's website here.
If you like the video (I really hope you do) then please go ahead and subscribe to the YouTube channel. We made a great series of extra videos, and I promise there's more deliciousness to come.
The video's in Danish, but a picture speaks more than a thousand words, rigth? Without further ado: