SPONSORED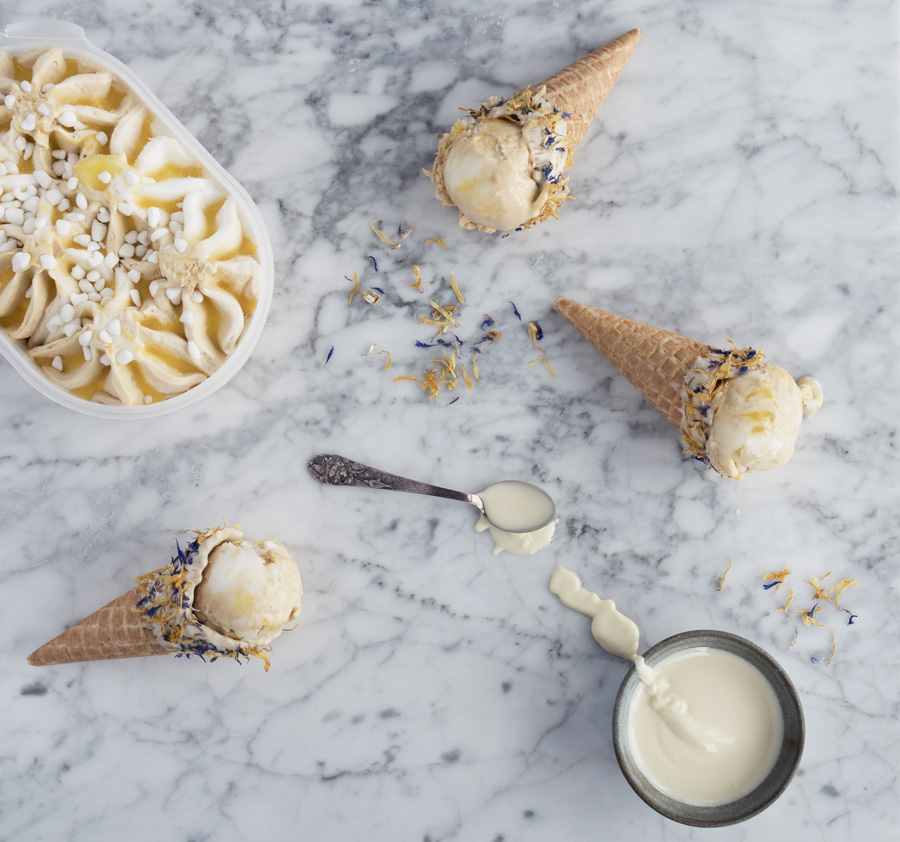 If you ask me, the symbol of the arrival of summer is when it's time for the first ice cream cone. There's definitely something very special about that first cone of the year. Unfortunately the Copenhagen weather has been a b*itch this spring, if I may be so direct. We've had now in April. SNOW! I'm in desperate need of sunny weather, both for my mood in general but also so that the light in my photo studio gets better, and obviously so that I have an excuse for eating more ice cream.
Being in need of summer and a summer-like atmosphere, Carte d'Or very conveniently asked me if I wanted to try out their newest addition to their range of ice creams: Lemon Meringue Pie ice cream.
I've already worked with Carte d'Or during several occasions, for example last summer when I did a series of recipes and stylings with them. So I'm not exaggerating when I say that I really know their ice creams V E R Y well, and I really will not hesitate to share my sincere joy for their ice creams with you guys.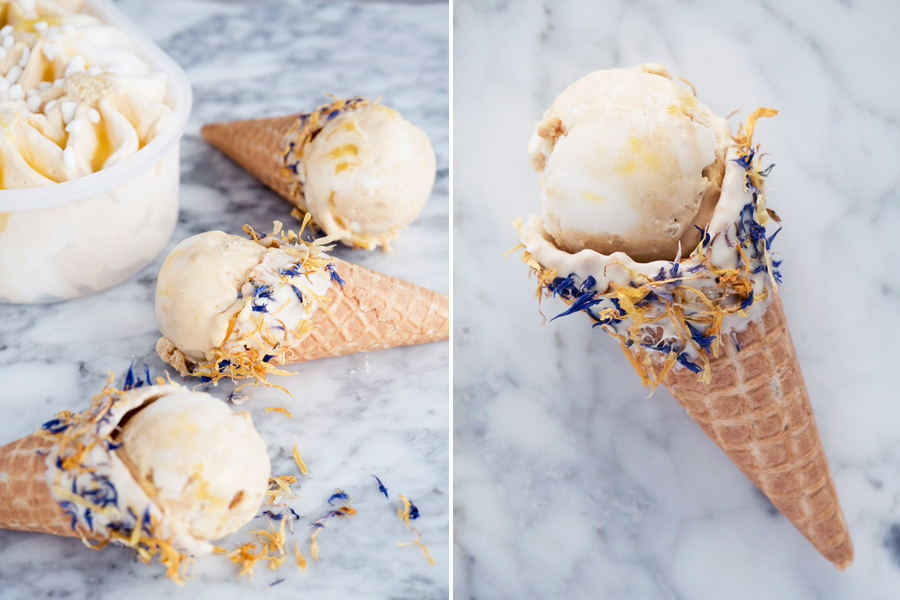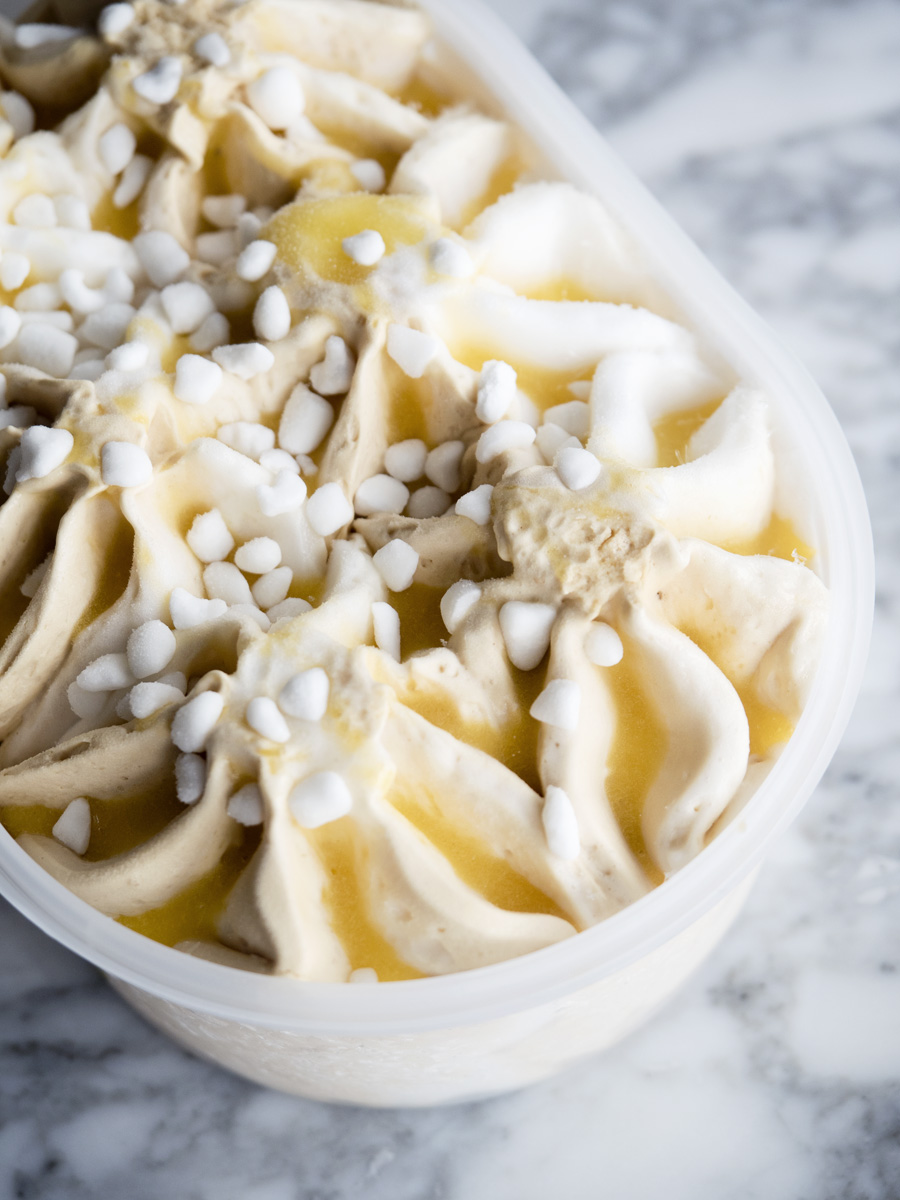 I am C R A Z Y about lemon meringue pies. I made it for my cookbook (released last spring in Denmark) and it is one of my absolute favorite recipes. If you follow me on Instagram you've probably noticed that I've shared lemon meringue pie pics more than a handful of times. And I'm not sorry 😉
With that in mind, imagine my joy when I found out that the entire lemon meringue concept now was applied to an ice cream. This one's got all of the elements: sour lemon, meringues and biscuits. And it really works!
About the ice cream waffle cones: I really love giving the cones a little upgrade, and it's sooo easy I'm sure you're gonna love this too! Not only do they taste better, they're surely also much prettier after their "make over".
I melted some white chocolate in a glass and dipped the cones quickly, then dripping excess chocolate off and immediately sprinkling with dried edible flower petals (available in specialty shops and online).
So the thing that cakes can be transformed into ice cream variants really intrigues me. We already know cookie dough ice cream, brownie ice cream just to mention a few, and now also lemon meringue pie ice cream. That kind of makes me want to experiement inventing new variantions.
Do you have any good ideas for new cakey ice creams?