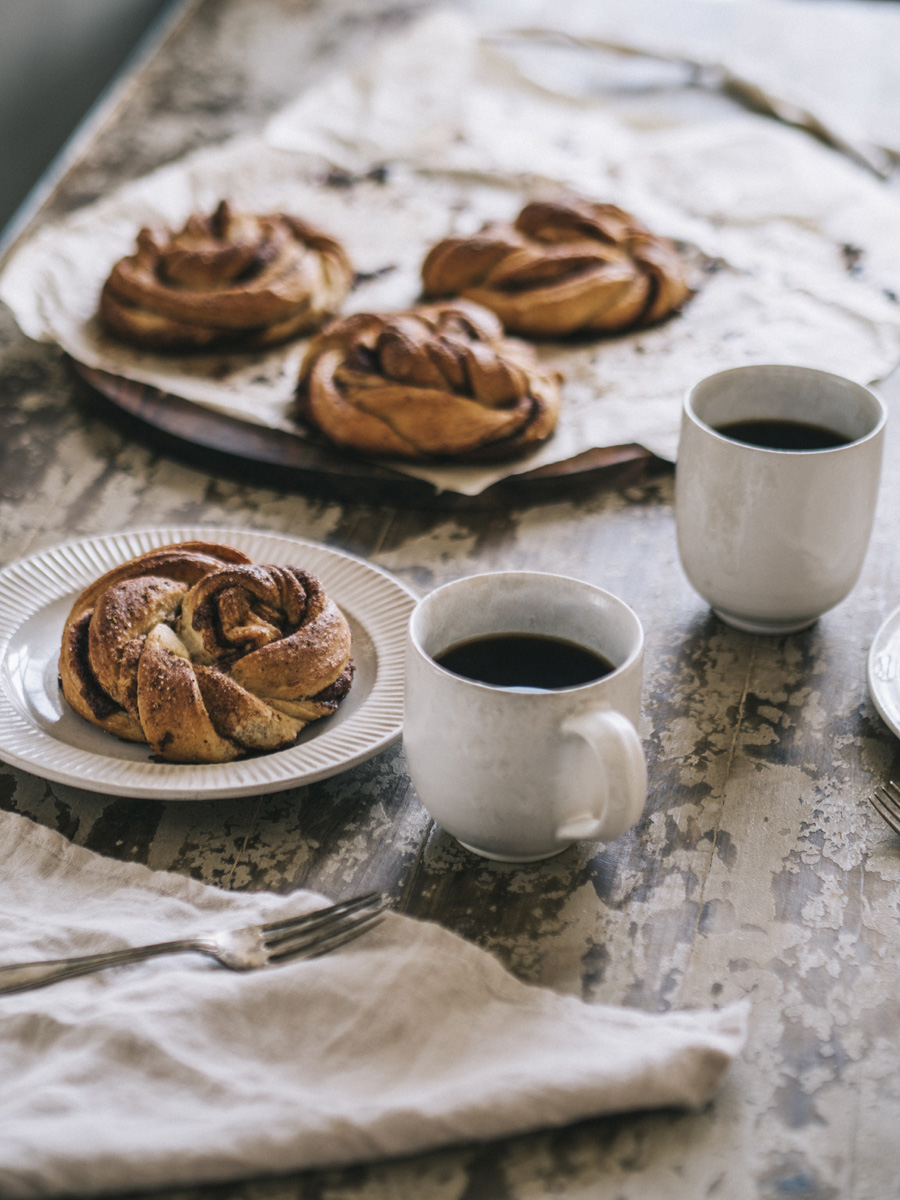 Photo: Andreas Raun Arneberg
I want to try to not act too overwhelmed as I'm introducing these cardamom rolls to you guys – 'cause I feel like everytime I share a recipe I'm always over the moon with how much I'm in love with that particular cake. But hey – I only share the best recipes with you, so allow me to be super excited once again.
I really REALLY love these cardamom rolls. There – I said it <3
We all know of cinnamon rolls, which have been quite hyped (at least here in Denmark) for a long time now. And that is for sure very well deserved, because they're sooo good. Well, picture a cinnamon roll with an extra kick of cardamom, because why not. You're gonna love it too.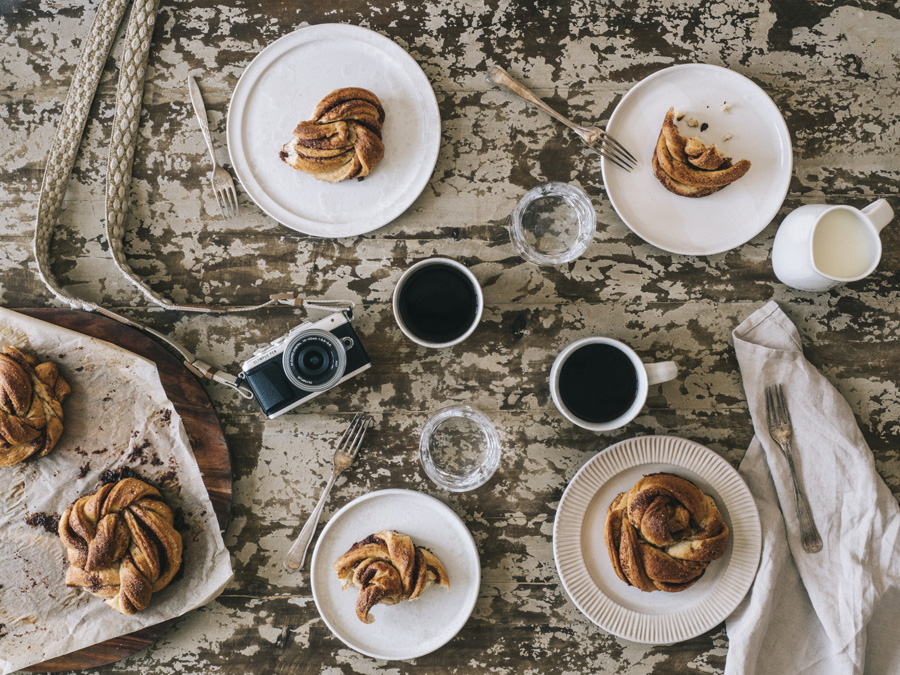 I had my first cardamom roll the other day when I visited the Swedish city Gothenburg (amazing city btw!). And I loved it from the very first bite. Cardamom is for sure one of my favorite spices. There really is nothing like the wonderful smell of good cardamom, not to mention the taste.
Since I had my cardamom roll revelation in Sweden I've been thinking of it day and night, wanting to bake my own version asap. I finally got the opportunity when my friend Andreas, who is also an amazing photographer (see his portfolio here), came to visit me wanting to try to shoot some of my cakes. We had a great day and I really love the beautiful pictures that came out of it. I'll be sharing one more recipe from the same photo session next week, so make sure to stop by again.
Anyway – let's get to the recipe. Before we get started I wanted to give a slight "warning" that it's been quite diffucult for me to put the "twisting and rolling process" into words. But I tried my best, and I hope you're able to understand my guide. However there are many different twisting tachniques, and one might be just as good as the other. So go ahead and just twist away, your rolls are going to taste amazing either way.
Ingredients (for app. 18 rolls)
Dough
2 tsp cardamom (or more if you love it)
3 dl milk
50 g yeast
135 g sugar
½ tsk salt
150 g butter, room temperature
1 egg
660-720 g all-purpose flour
Filling
200 g butter, room temperature
90 g sugar
1 Tbs cinnamon
For brushing
1 egg, whisked together
Light syrup and water
1 tsp cardamom
45 g sugar
Pour milk and cardamom into a small saucepan and heat until 37 ºC. (Feel free to add more cardamom if you're a fan like I am).
Crumble yeast into a big bowl and add milk as well as sugar, salt, butter and egg. Mix it well until the yeast has dissolved.
While mixing, add flour a little at a time until the dough is nice and smooth. Knead the dough well.
Cover the bowl with a damp cloth and let it rise until doubled in size dor about 45-60 minutes.
In the meantime prepare the filling by mixing butter with sugar and cinnamon.
Turn the dough out on a floured surface and split into two big balls. Work with one bowl at a time and roll it out in the shape of a rectangle until it is app. 1 cm thick.
Spread half og the filling out evenly on the dough (save the other half of filling for the next ball of dough).
Fold the dough over on the middle and cut 4 cm wide "strips". Cut each strip almost all the way up, so that the slip appears like a pair of pants.
Twist each "pant leg" around itself and then twist the two "legs" around each other. Finally roll the long twisted strip together like a snail. Place each "snail" on a baking sheet with baking paper and repeat with the second ball of dough.
Cover the bakings sheets and the rolls with a damp cloth and let them rise until doubled in size for about 40 minutes. In the meantime preheat the oven to 200 ºC.
Brush the risen rolls with the whisked egg and bake them in the oven until golden for about 10 minutes.
Mix the syrup with a little bit of water and brush the freshly baked rolls with it. Immediately sprinkle with cardamom mixed with sugar.