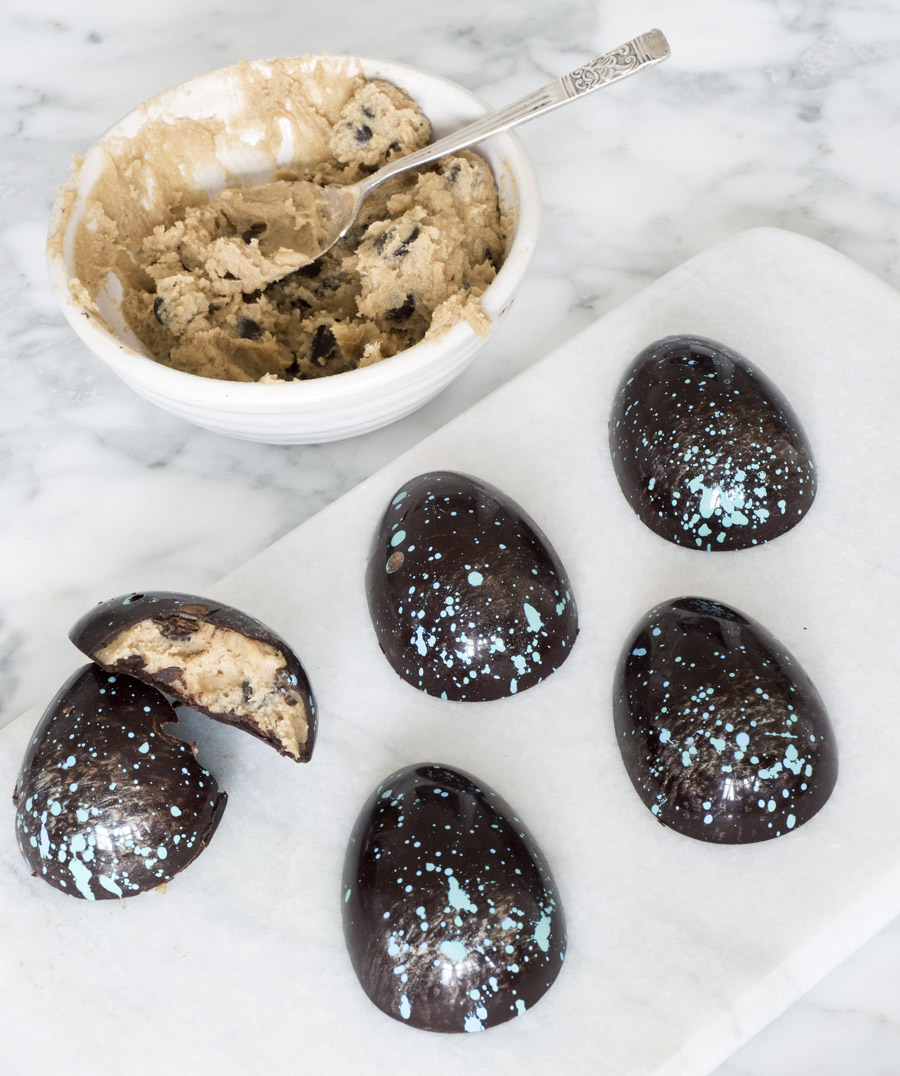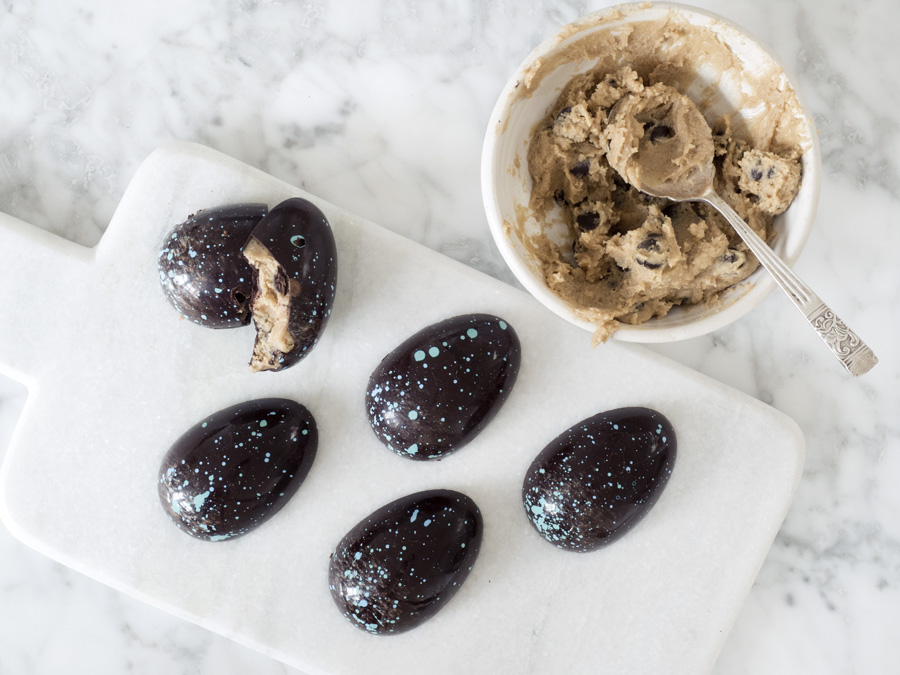 Easter is just around the corner, and I'm getting ready making my own take on the traditional filled chocolate easter egg. I kind of have this thing for cookie dough (and I know many of you feel the same way), so I decided I wanted to fill the eggs with delicious (egg-free) cookie dough all the way. The result turned out soooo good and the eggs are beyond beautiful, and I must say I'm pretty proud of myself as this is my first time really "playing" around with chocolate moulds. I made a video documenting the whole thing from start to finish, so go ahead and take a look, and remember to subscribe to my YouTube channel, where I'll be sharing lots of delicious cake videos.
All you need to get started are some edible dusting colors, vodka (or any other kind of clear alcohol) and tempered chocolate.
To make the beautiful dotted color "spray", simply mix dusting colors with a little bit of vodka until you have a "sprayable" colored mass. Use a clean small paint brush to randomly spray the dots on your chocolate mould.
And of course, you need the filling. Here's my go-to recipe for cookie dough.
Ingredients
100 g butter, room temperature
50 g sugar
70 g light brown sugar
0,6 dl cream
1 teaspoon vanilla extract
100 g flour
½ teaspoon salt
110 dark chocolate 70 %, chopped or as mini chips
In a large mixing bowl, beat together butter and sugars with an electric mixer on medium speed until light and fluffy, 2-3 minutes.
Beat in milk and vanilla.
Add flour and salt and mix on low speed until incorporated. Stir in the chocolate chips.