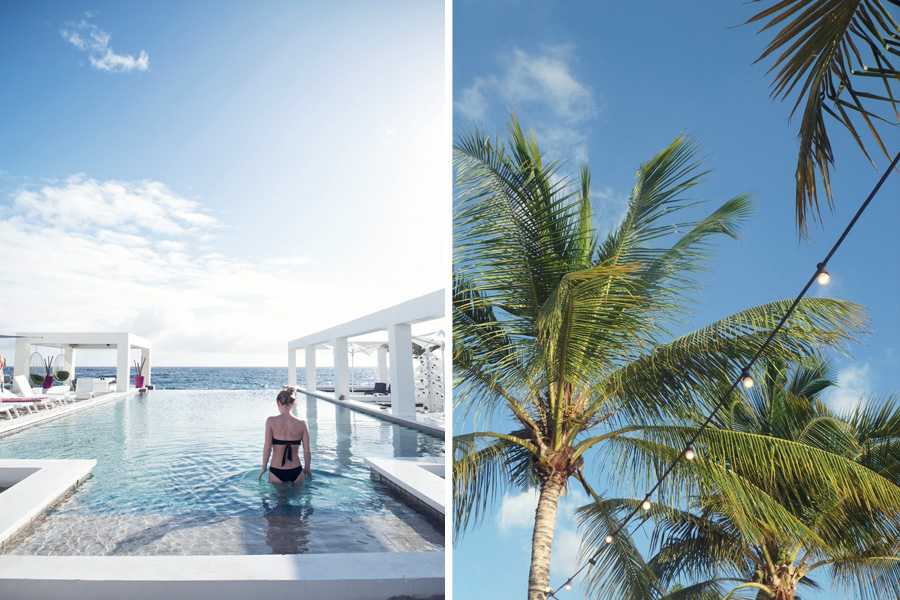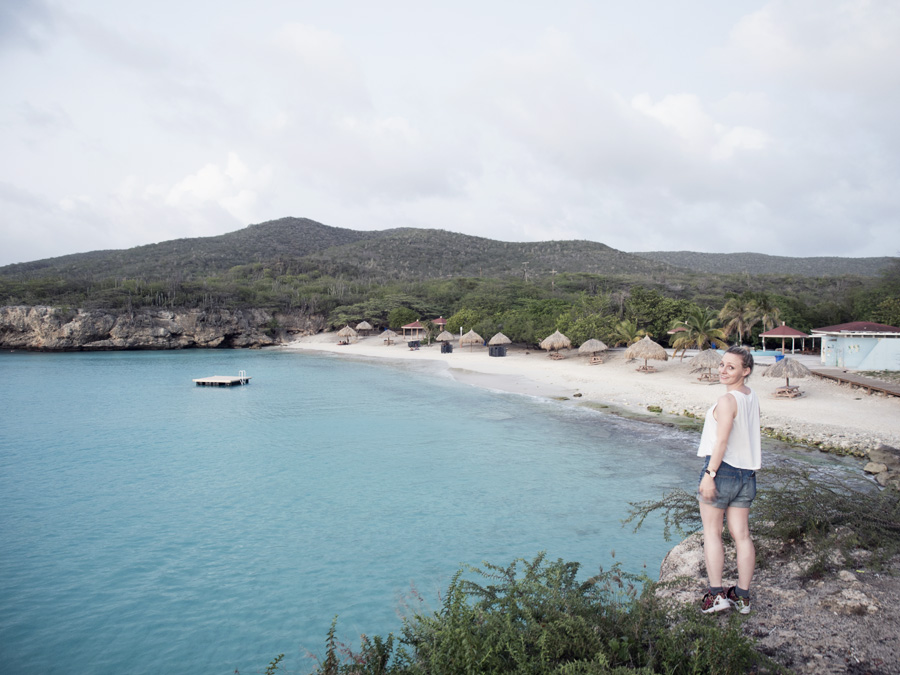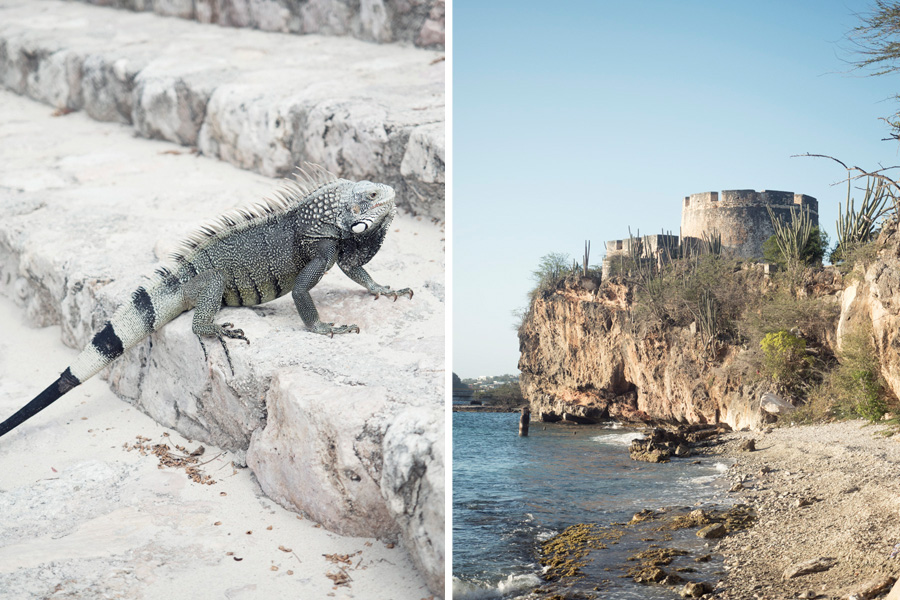 It's only been about 14 days since I came home from the best vacation of my life, and yet it feels almost a lifetime away. I'm guessing the cold Copenhagen weather is what makes Curaçao seem so distant. Luckily I've got more than 1500 photographic memories on my camera, and of course my mind filled with pictures from paradise. Judging from the comments on my Curaçao-pics on Instagram you guys are really interested in knowing more about Curaçao so of course I've been wanting to share my experiences and recommendations.
Few of us have actually ever heard about Curaçao and I'm guessing if you have heard about it you're prone to think of a certain blue drink. So let's start this guide with the basics. Curaçao is located in the Caribbean Sea, just north of the coast of Venezuela. Curaçao is a country within the Kingdom of the Netherlands and hence Dutch is spoken alongside English and the local language Papiamentu. The fact that not many of us know Curaçao makes it that much of a better destination! Compared to other destinations, not many european turists come here. The travel to Curaçao was pretty straight forward, we flew from Copenhagen with a transfer in Amsterdam, and on the way home we changed in Bonaire and again in Amsterdam.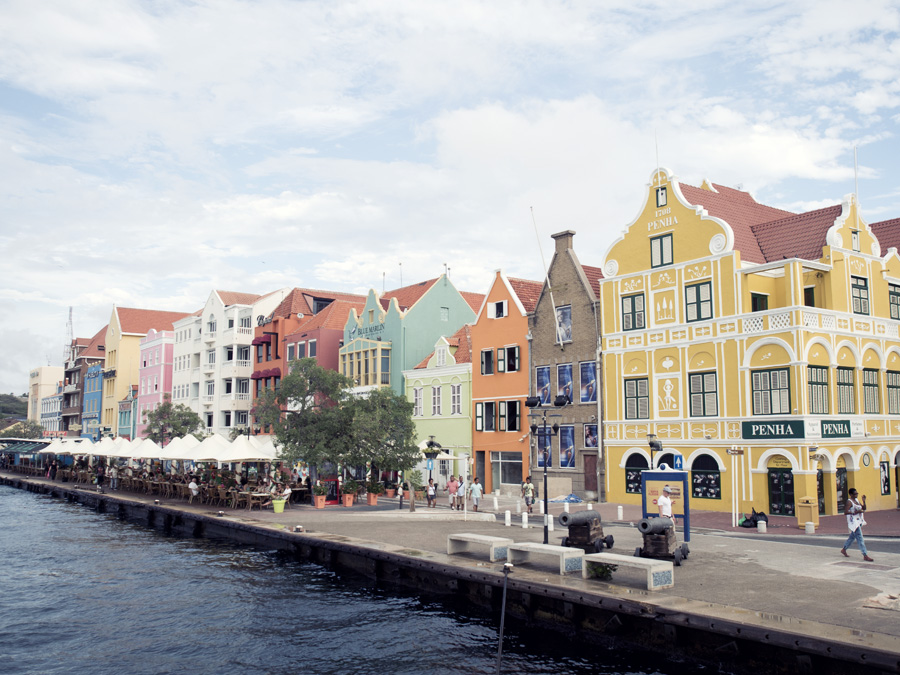 Curaçao is beautiful beyond description in many ways. The architecture is unique and coloful based on it's historic buildings from colonial times, which is also why Willemstad has (well deserved) been placed on the UNESCO World Heritage list. The nature of Curaçao is wild and gold, like something you've never seen before. The landscape is hilly with wild growing cacti everywhere, quite the sight! We were there in December, supposedly the rainiest month of the year. But to be honest we didn't think much about it, because we had some rain during the morning hours and after that the sun would come out and it would be 30 ºC for the rest of the day. When visiting Curaçao this time of year you will find the nature green and fertile, as opposed to the summer months where we were told it is dry and brown everywhere.
Curaçao is a destination suitable for both the adventurous and for those most willing to relax on the beautiful beaches. There's quite enough places to visit and parks to see, so you definitely won't find time to get bored, just remember to bring those good hiking shoes of yours. The island has more than 30 beaches, some paradisiacal and calm, and other quite busy but definitely more suitable for small children. Most beaches are great for snorkeling, and if you're into scuba diving this is the place to be!
It is a big must to rent a car while visiting Curaçao. Taxis are kind of expensive (we're talking rates higher than Copenhagen taxis) and you definitely don't want to rely on busses. So if one day you are staying at a hotel in Willemstad and you want to visit a national park on the Western part of the islands and then go to a beach in the afternoon – car is your answer.
My boyfriend and I like to stay at different hotels so we get to experience as much as possible. We like to try the central luxurious resorts as well as the simple and small remote lanthuises, so during this vacation we stayed at no less than 4 hotels: A fancy and hip hotel in walking distance of the center (Saint Tropez Suites and Apartments), a small lanthuis almost in the middle of nowhere on top of a hill with views to die for (Boutique Hotel Blenchi), a big resort with dreamy pools and ocean view (Curaçao Marriott Beach Resort) and finally a small hotel in an almost suburban-like area (Bayside Boutique Hotel). Some of these hotels were really good, others not so much. I'd love to elaborate on this, but that would result in a waaay too long post. Do comment in the comment section below if you want to know more.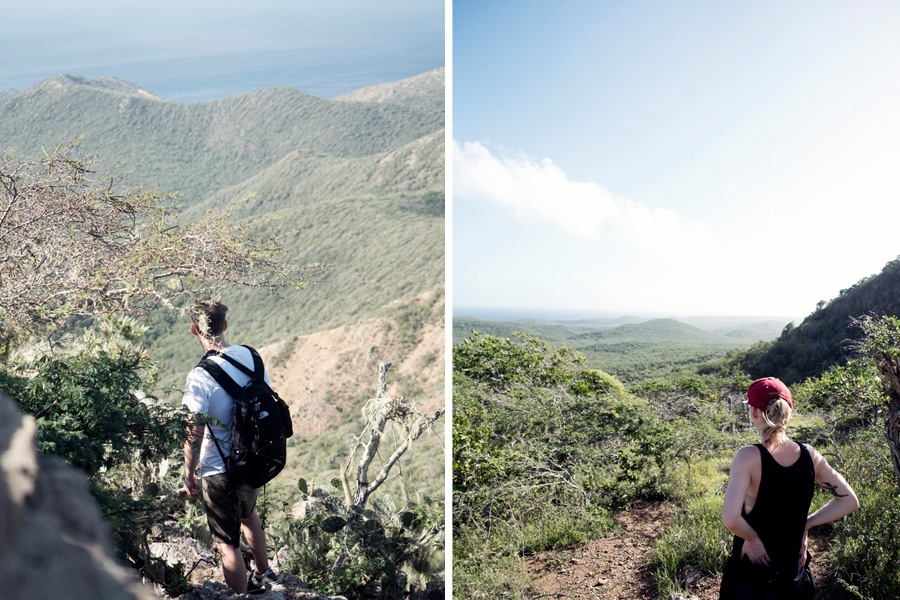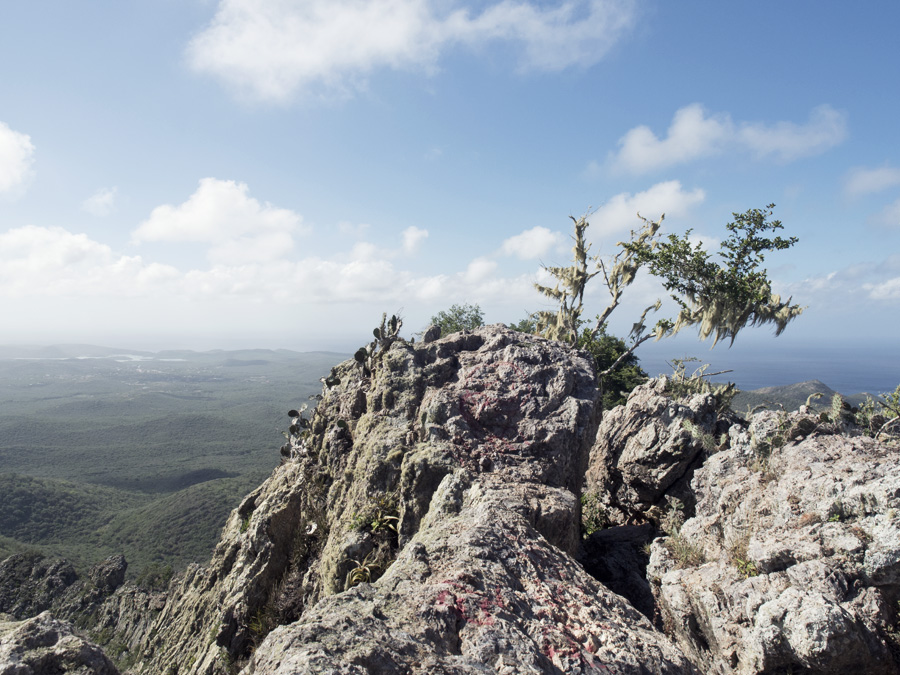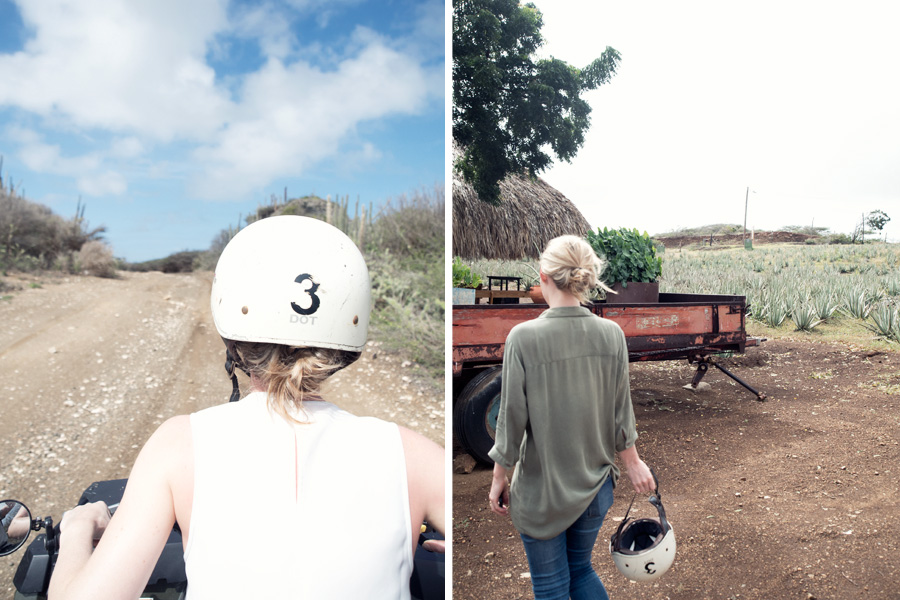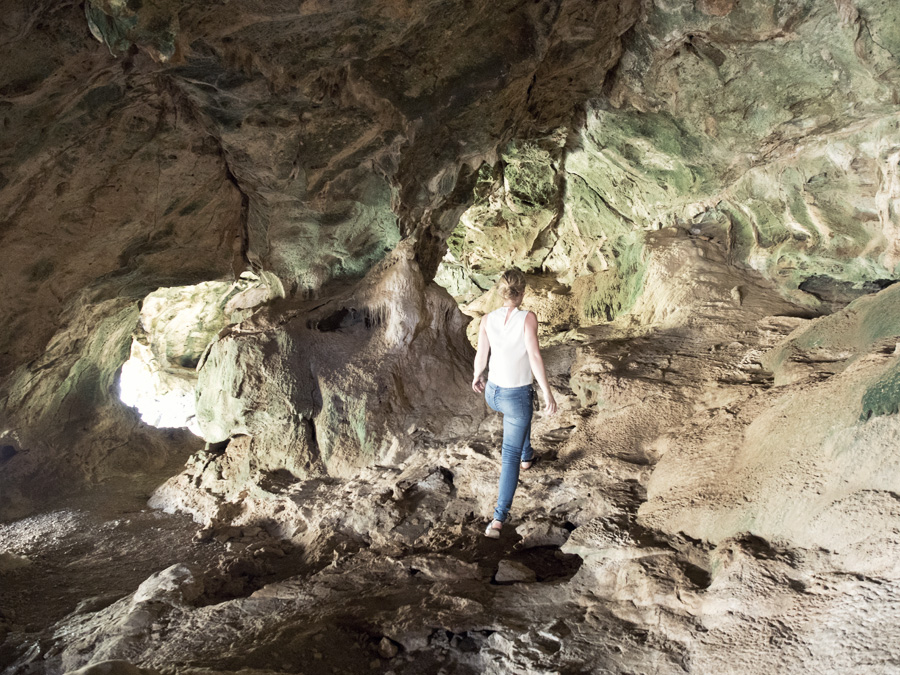 What to do?
— I cannot stress enough how much of a must it is to climb Christoffelberg, the highest mountain on the island. Christoffelberg is located in Christoffel National Park where you can spot a unique wildlife, cobber mines, rare flowers and in general views that you do not want to miss.
Do keep in mind that climbing Christoffelberg must be done in the morning. It is way to hot during the day, and believe me you don't want to engage in this activity while the sun is climaxing. Leave your fancy shoes at home and wear clothes that are comfortable and breathable. Bring lots of water and perhaps also a small lunch that can be enjoyed when you've reached the top. It will be the best looking lunch you've ever had! Going up and down takes roughly 1,5 hours each way.
— In the beginning of your vacation make sure you go on a tour with Erics ATV Adventures. It's a great way to get to know the island, as you will visit both beautiful view points as well as lots of interesting places of importance to the island. Our guide told us lots of great stories we would have never read about in the guide books. During our tour we passed an aloe vera plantation as well as a beautiful cave inhabited by bats. I loved that! And by the way, if you like speed and mud, this is the tour for you…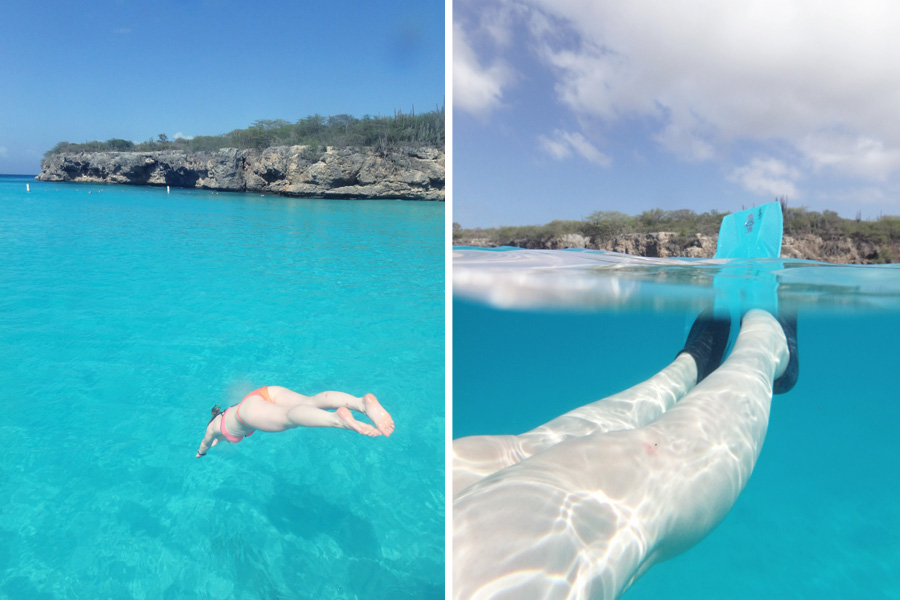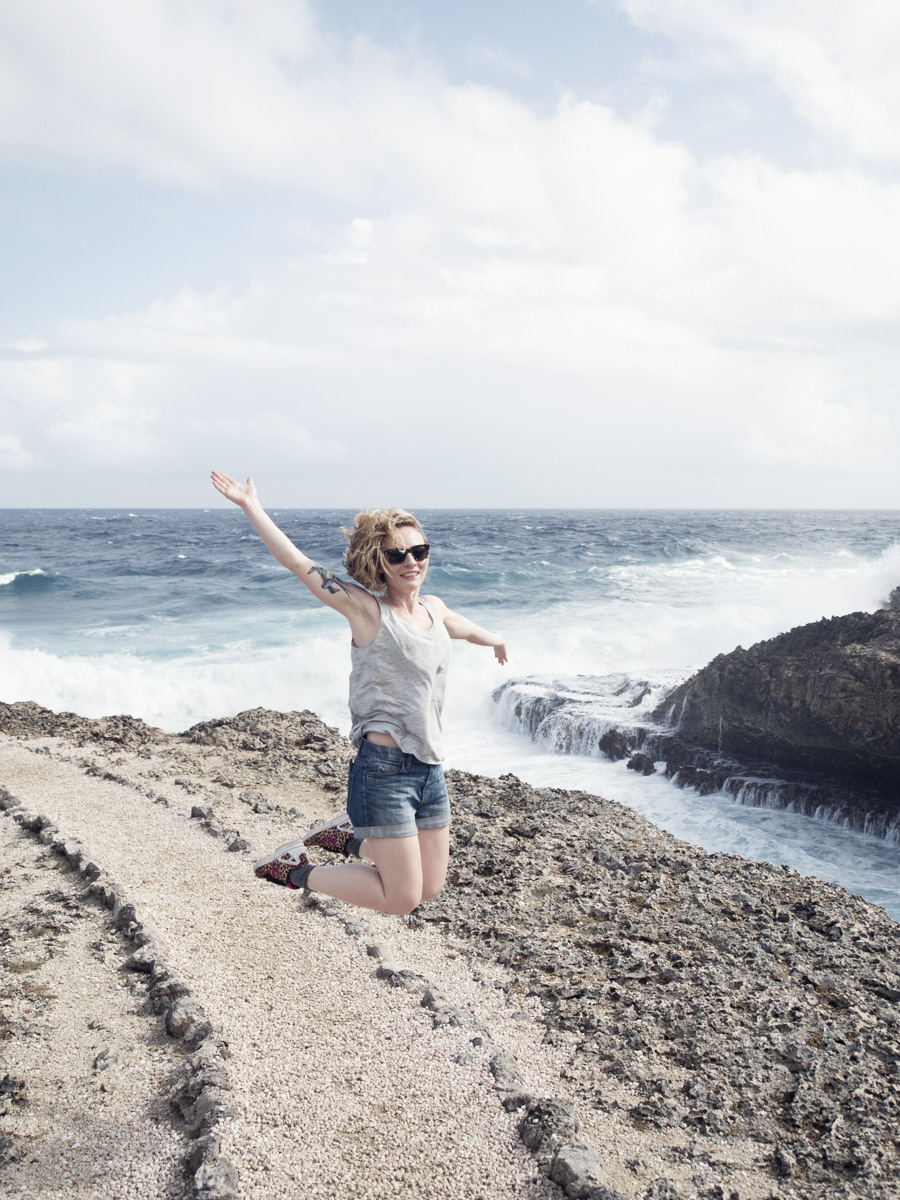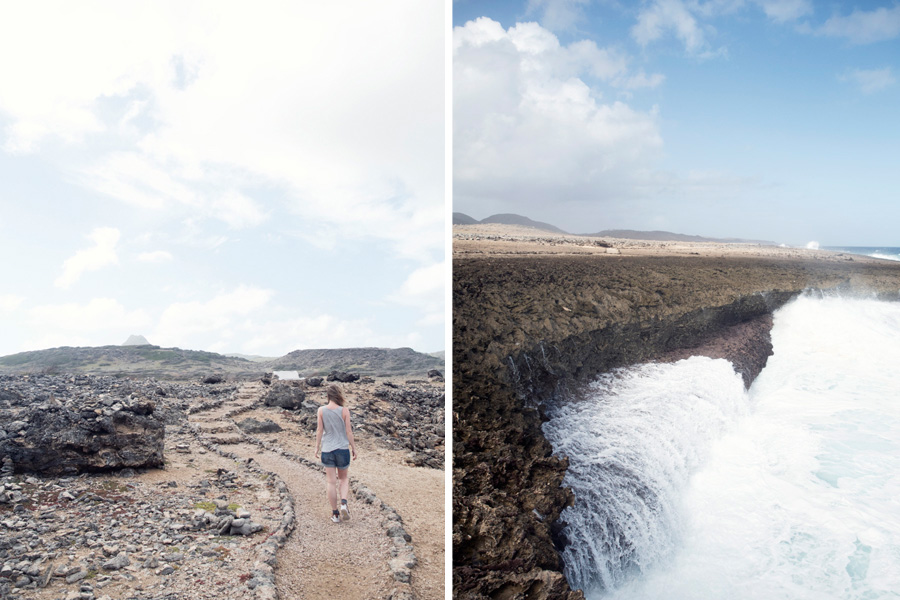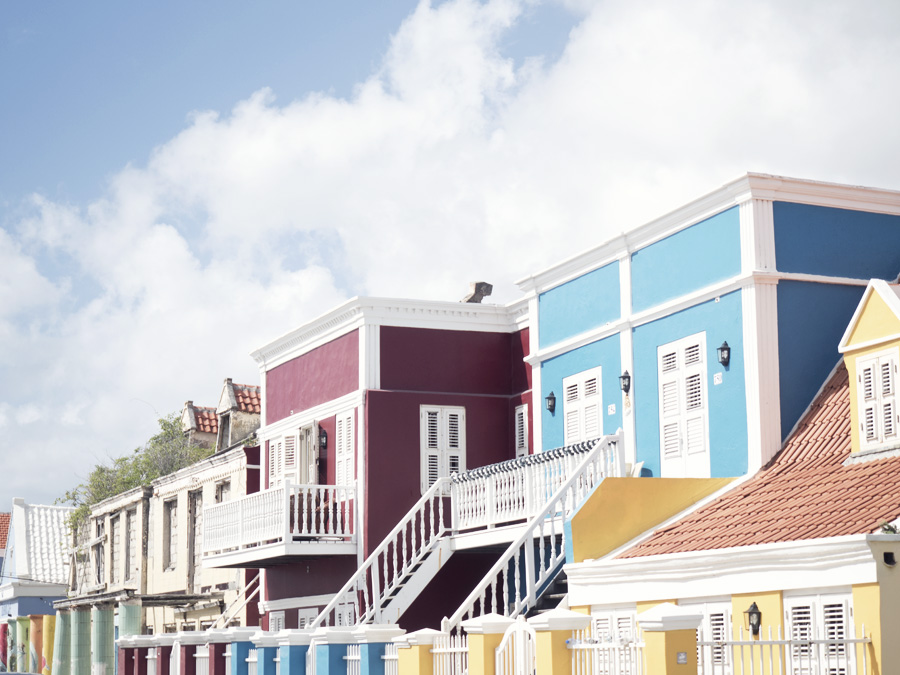 — Curaçao is the place to go if you're into great beaches! You can actually visit Curaçao for a month and go to a new beach every day, and still have not seen them all. Some of the beaches are private while others are public but you'll have to pay to rent the sunbeds. Our favorite beach was the scenic Grote Knip where the water is crystal clear. Kleine Knip is great and a bit smaller, but better for snorkeling. For the best snorkeling experience we found that Playa Portomari was the place to go.
—Going from Willemstad to Playa Portomari there are a few places where you have the chance to meet wild flamingos hanging out in the shallow waters minding their own business. We saw flamingos at the bay of Saliña Sint Marie.
—One of the best (and very impulsive) decisions we made on our vacation was to go on a guided SUP-tour in the mangroves of the Spanish Water. We drove by SUP Curacao and it looked too fun to miss out on. On the day of our tour it was quite windy, but to be honest I think that only made the SUP-tour that much better – I loved trying to keep balanced while somewhat struggling with waves and currents. Our instructor first gave us some good guidance on paddling techniques and having found our balance on the boards we took off into the beautiful mangroves. It was almost an euforic experience, and I can't wait to go SUP'ing again.

— When visiting Curacao you have to visit Shete Boka national park, located not far from Christoffel National Park. Shete Boka is a 10 km long coast line of cliffs and more or less very gold scenery. It is fascinating beyond belief to watch the huge waves clash against the cliff walls with an undescribable energy. Shete Boka is supposedly also the place to go if you're feeling lucky and you want to spot the sea turtles nestling. We weren't so lucky though….
— Willemstad is the scenic capital of Curacao and is separated into the two parts Punda and Otrobanda. In Punda you'll find the shopping destricts with stores, iconic buildings and museums. But if you cross the bridge to Otrobanda a whole new world will unfold. This is where the locals hang out and go shopping, and this is where you will see the real and fascinating Willemstad. Around every corner is a street and a building more colorful than the next. You will easily spend several hours here just walking around.
Where to eat?
So just to be clear, Curacao is (unfortunately) not the place to go if you're looking to be wow'ed by culinary experiences. We had done lots of research on where to eat, and prior to our arrival we even had made sure to make reservations at some of the best restaurants on the island. Here are some of our recommendations:
— Restaurant Kome. We had dinner here one evening and it actually was so good we immediately made a reservation for the following week. However on our second visit we were slightly disappointed. So based on our two visits we can't really decide wether Kome deserves a recommendation or not. However the waiters were so sweet and the atmosphere lovely, so we give them the benefit of the doubt. Make sure you make a reservation before going.
— Restaurant De Gouverneur. This restaurant is located in a restored 18th century building in Otrobanda, having the most amazing view of the colorful Punda houses. We ate here on Christmas eve and food was good but service quite the opposite. For this place you definitely also will need a reservation – make sure to ask for a table on the terasse.
— The Restaurant at Hotel Saint Tropez. Yet again a place where reservation is mandatory. I had the best fish soup I've ever tasted, and main courses as well as the service was flawless. If you're in the mood for music and drinks, this is also the place to hang out as the restaurant turns into quite the party place during late hours.
— Avila's Blues Bar and Restaurant located on a pier at the Avila Hotel. Unfortunately the food was not very interesting, but what this place lacked in culinary skills it definitely had in atmosphere (and ocean view!). Make sure to go there on an evening with live music!
To sum everything up, let's just say that my boyfriend and I are absolutely positive that this is not the last time we've visited Curacao. Next time we're thinking about perhaps renting apartments through airbnb instead of booking hotels, so we can feel more "at home" and also go grocery shopping and make our own meals.
Now I'd like to know from you, do you have any other good tips for visiting Curacao? Perhaps you're planning on visiting the island and would like to share your thoughts? Please share with us in the comment section below.