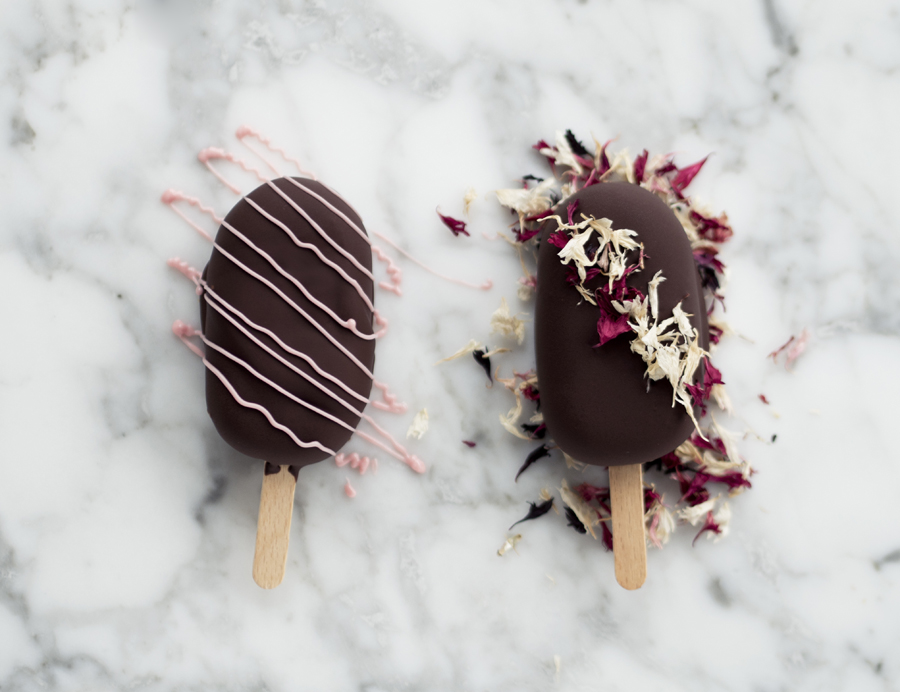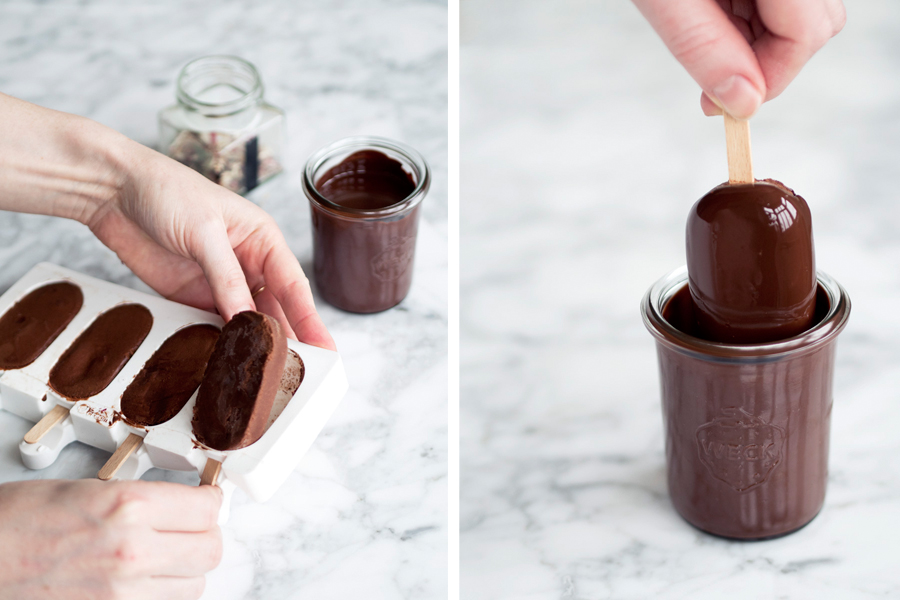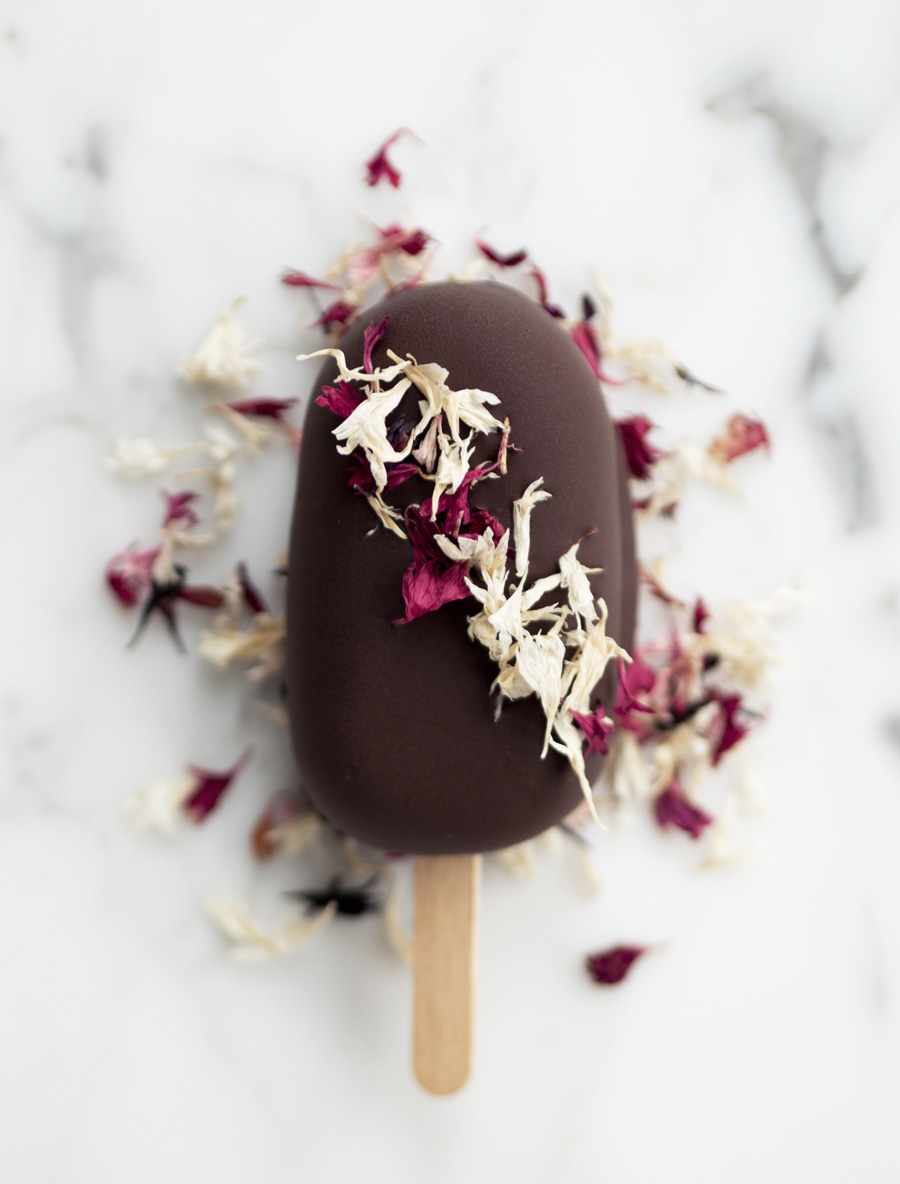 I used these molds from Copenhagencakeshop.
Ingredients (for 6 ice creams)
120 g dark chocolate 70%
1 dl cream
30 g cacao powder
120 g sugar
500 g greek yogurt or regular yogurt
Chocolate coating: 100-200 g dark chocolate
Melt the chocolate in a bowl.
Add the cream and stir gently.
Add the cacao and the sugar and stir again.
Add yogurt and stir until the mixture is nice and smooth. Place the bowl in the fridge for 1 hour until the mixture has cooled down completely.
Pour the mixture in your ice cream machine and let it work for 25 minutes or until you're satisfied with the consistency of the ice cream.
Pour the ice cream in the cavities of your silicone mould and remember to place a wood stick in each ice cream. Place the silicone mould in the freezer for at least 4 hours or overnight.
Coat the popsicles by dipping them quickly in a small glass with melted chocolate.