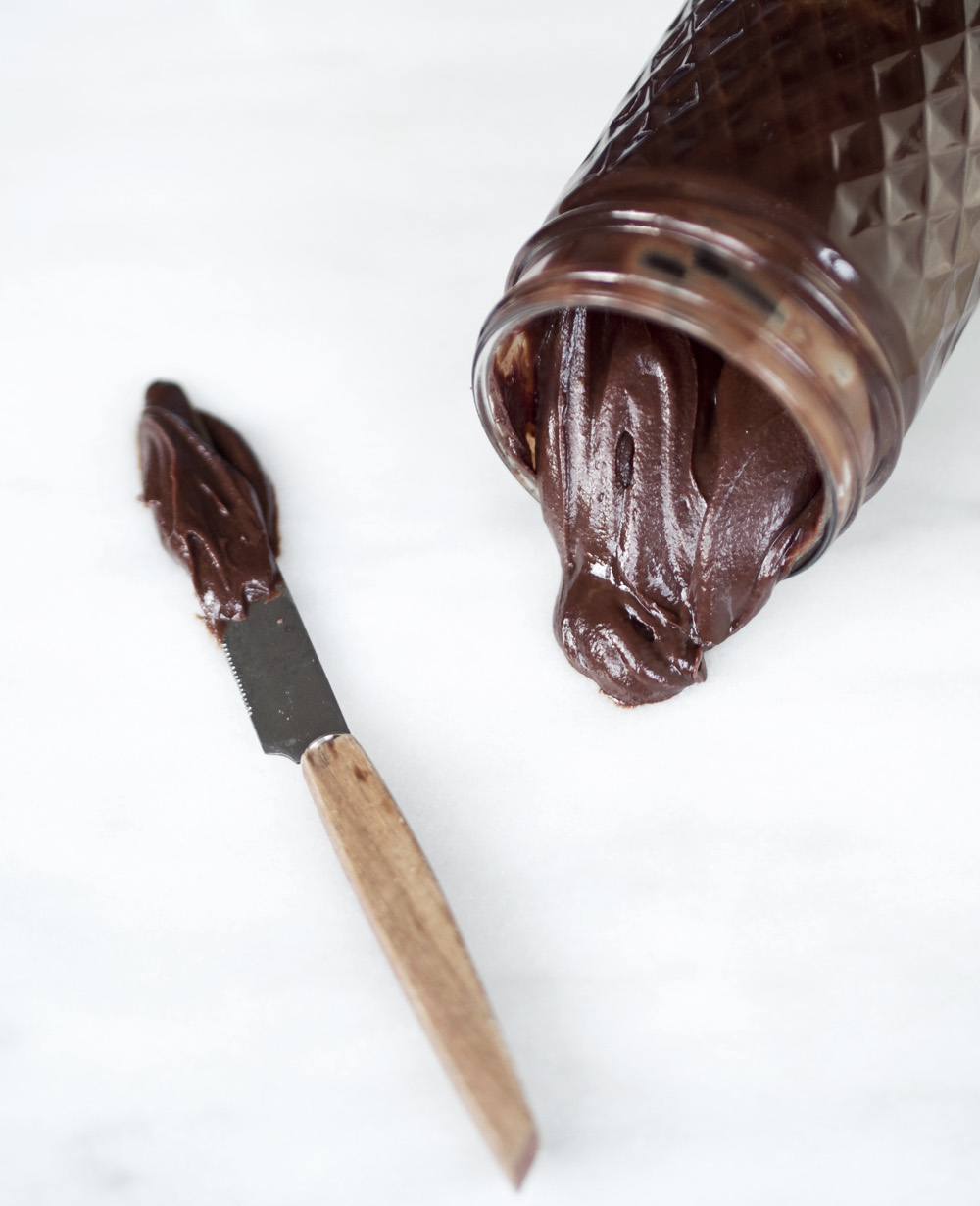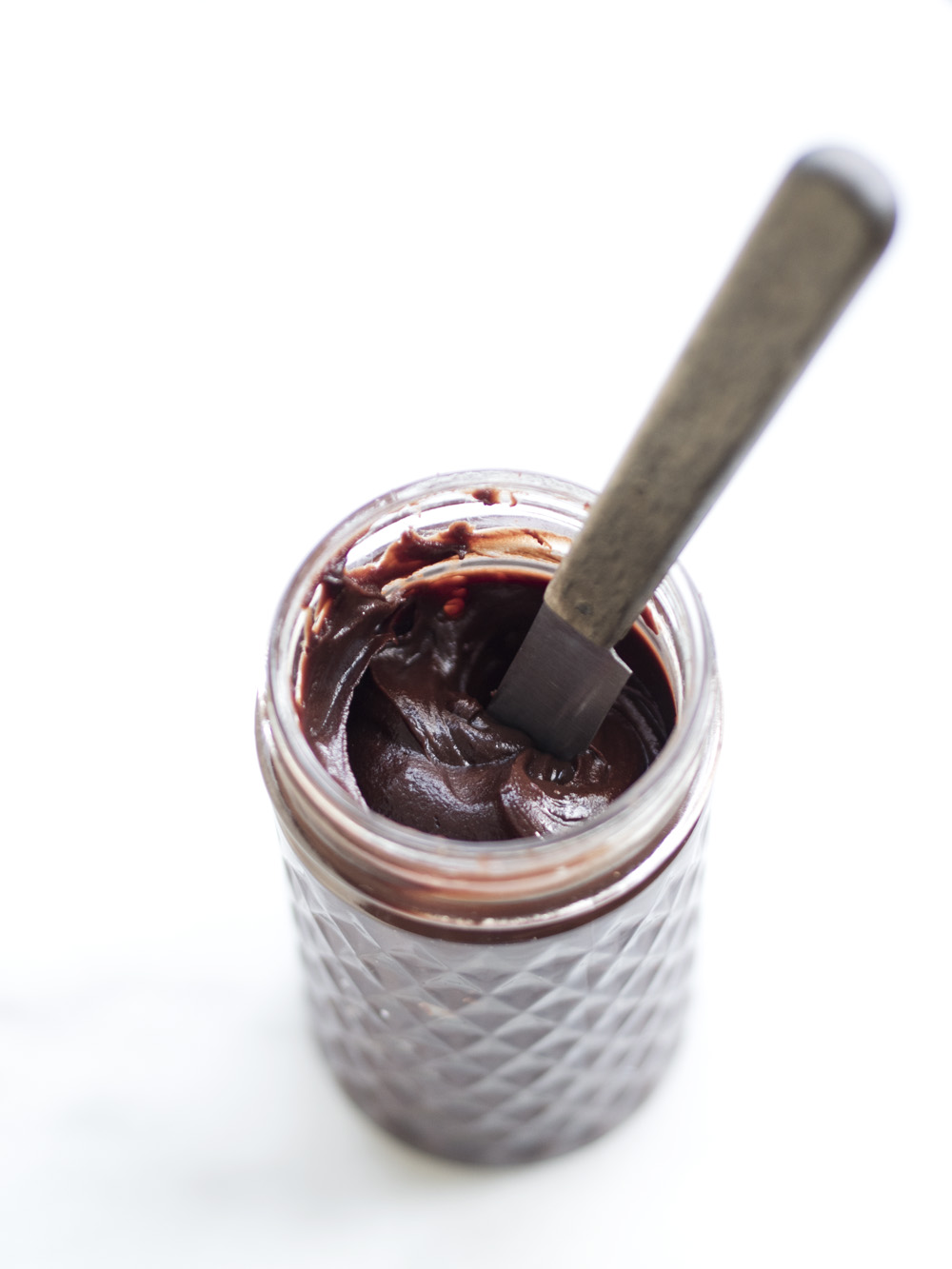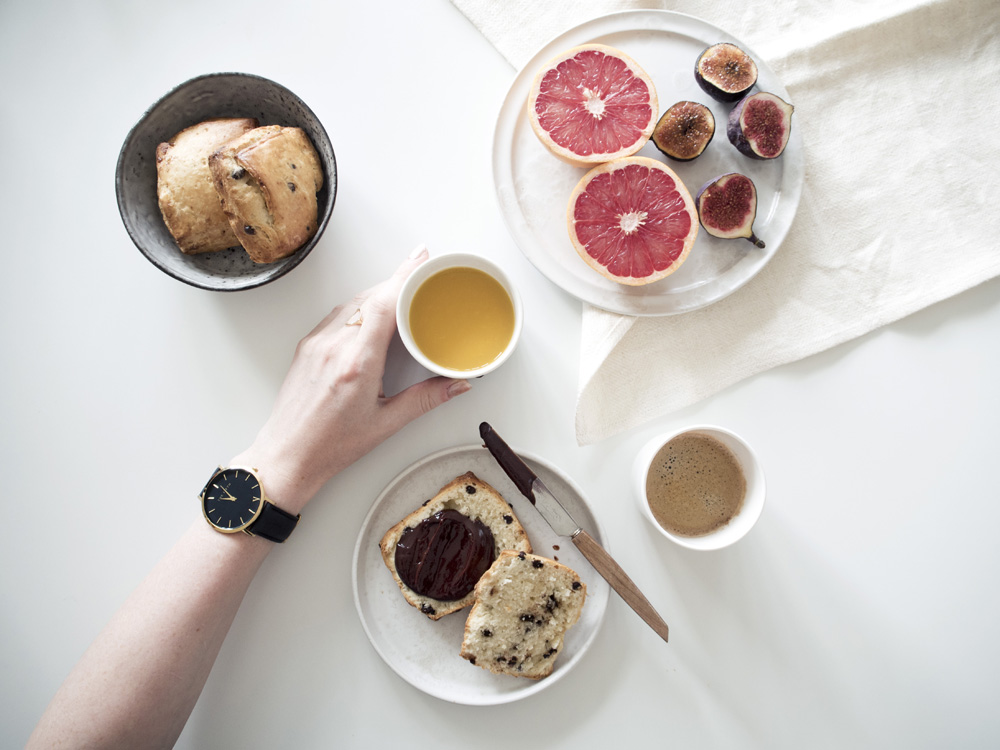 NUT FREE CHOCOLATE SPREAD
Ingredients
0,6 dl water
100 g sugar
1 spsk unsweetened cocoa powder
1 tsk vanilla extract
1,6 dl dark chocolate 70 %, chopped
140 g butter, cubed
Salt
Pour water, sugar and cocoa powder in a sauce pan and let it heat until the sugar dissolves.
Take the pan of the heat when it starts to simmer. Add vanilla extract, chocolate and cubed butter.
Whisk until the butter and chocolate has melted and the consistency of the mixture is nice and smooth. Add a pinch of salt.
Pour the chocolate spread in a clean jar with a lid and put it in the fridge. The consistency will thicken as the chocolate cools down.