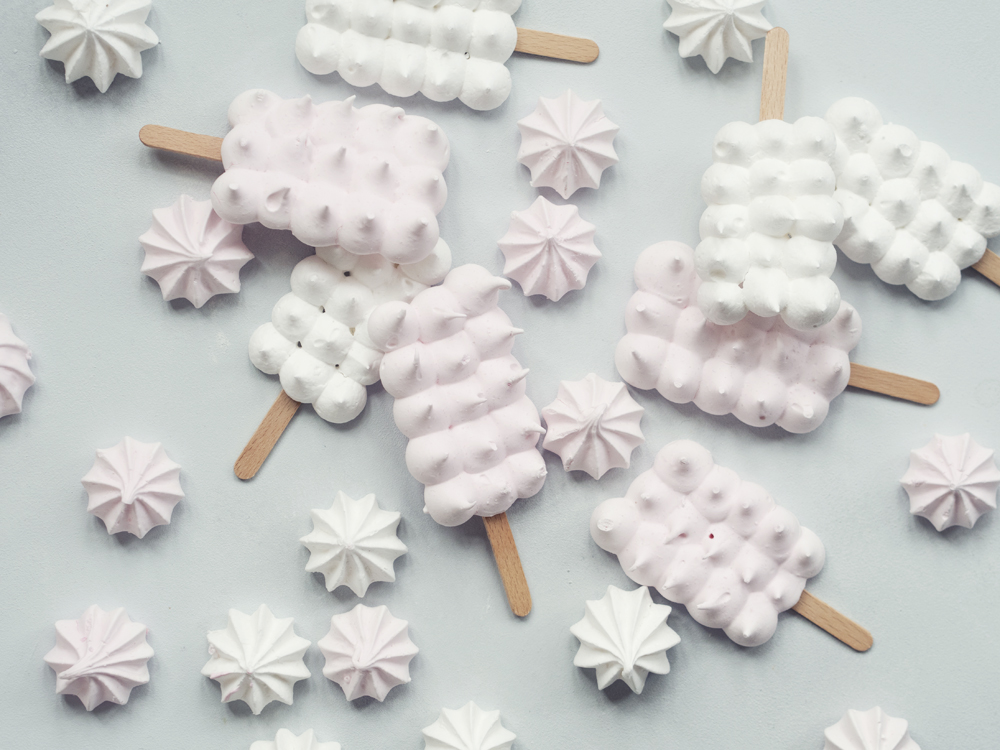 I just loooove creating something fun out of a pretty basic and almost too familiar recipe. This time I took quite ordinary meringues and piped them on sticks, in stead of the traditional meringues that I would normally make.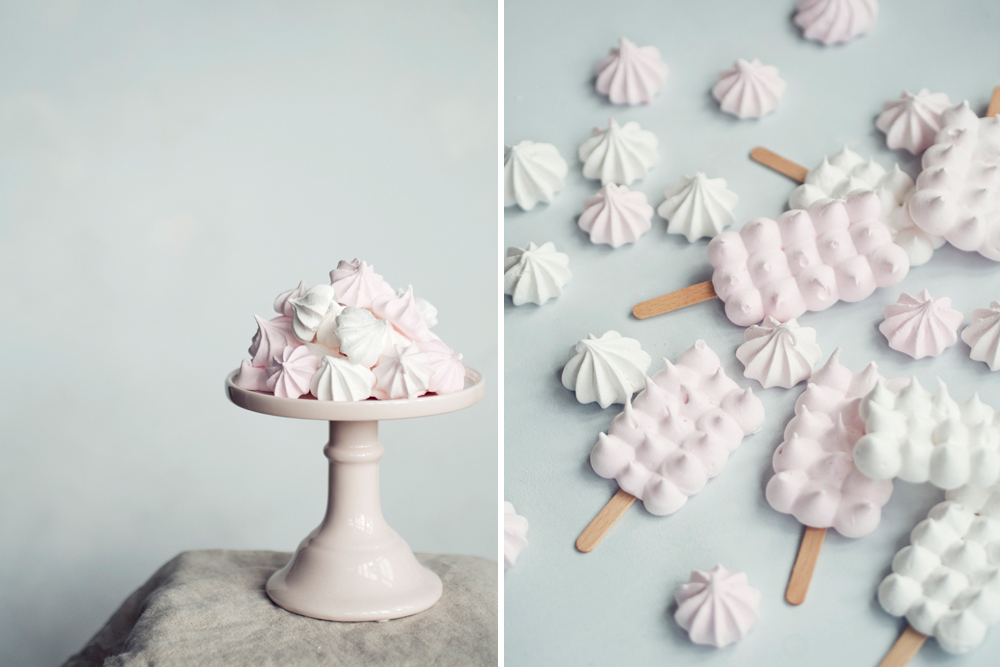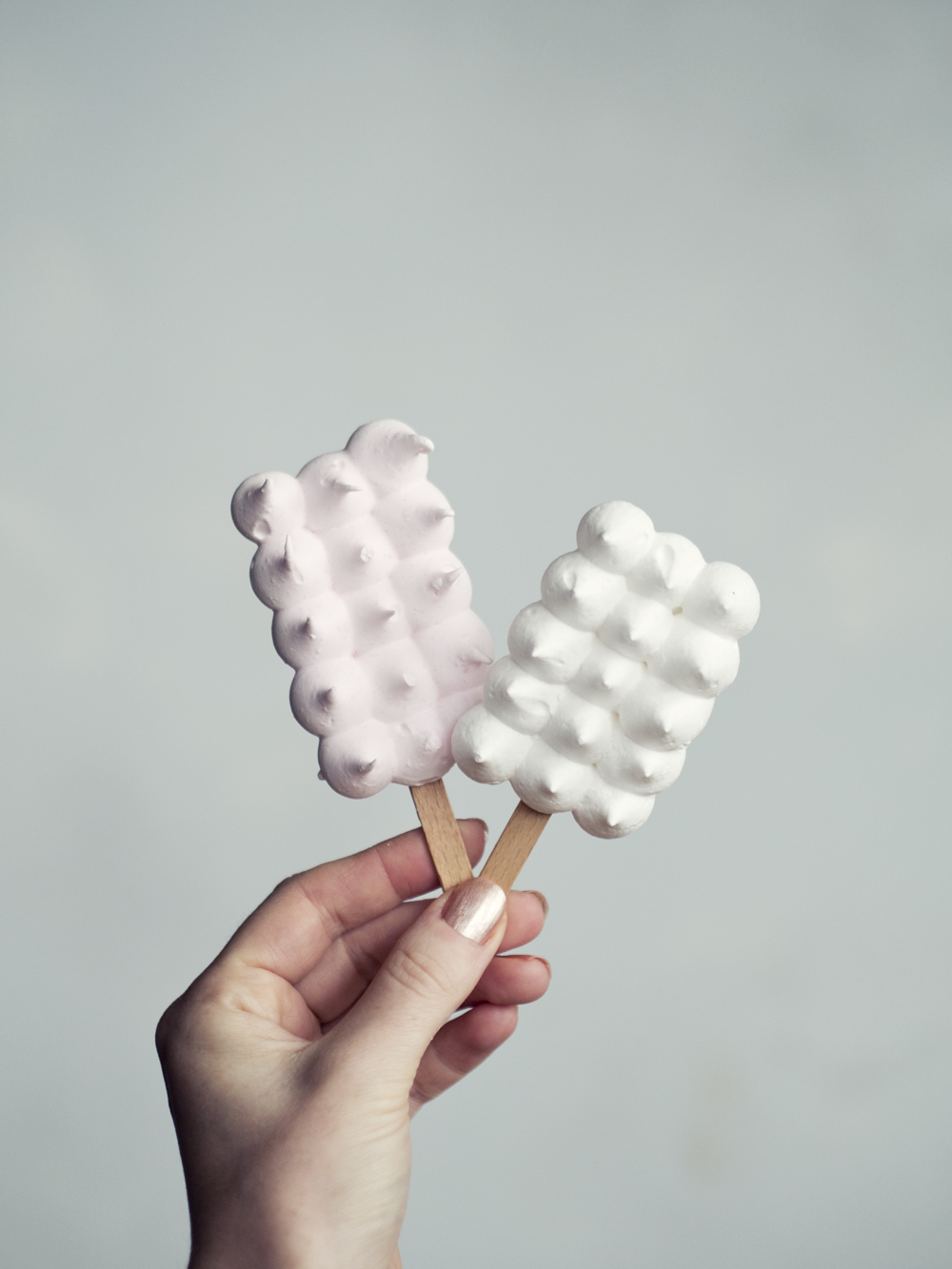 I actually baked these meringue sticks for a flea market that I was going to with all of my stuff from my webshop Copenhagencakeshop. I thought it could be fun to decorate the table with these sticks as well as the beautiful tableware from the shop. It was so much fun to see the looks on the passersby a they discovered the meringue sticks. "Are these real", "oh that's so much fun" were comments I heard a lot. Kids as well as adults were all really interested in the recipe.
After the flea market I am absolutely positive that these meringue sticks would be very popular at a birthday party and babyshowers etc.
On this picture I want to give you a quick glimpse of the decorated flea market table. I brought beautiful plates, cups and paper straws from our beautiful brand Delight Department. I especially like the cute little cake flags with the silk ribbons, they look so amazing in the particular color scheme.
Ingredients
160 g egg whites, room temperature
180 g sugar
80 g powdered sugar
1 Tbs vanilla sugar
Icing color
Ice cream sticks
Preheat the oven to 120 °C.
Whip the egg whites until they are stiff and form high peaks.
Add the sugar while beating at low speed.
When all of the sugar is added, add half of the powdered sugar and the vanilla sugar while still beating at low speed.
Add the rest of the powdered sugar into the batter and fold until combined.
Add a bit of icing color if you like.
Place a sheet of baking paper on a tray and place the ice cream sticks on the paper. Make sure they are well spaced.
Put the meringue in a piping bag with a round nozzle (I used Wiltons no 12) and pipe small round dots on top of the sticks. I piped three rows of five dots each (see above pictures).
Place the tray in the oven and turn the heat down to 80 °C. Bake for 1 hour. Remember that baking time varies depending of your oven.
Turn off the oven and let the meringues dry untill they have cooled down completely.