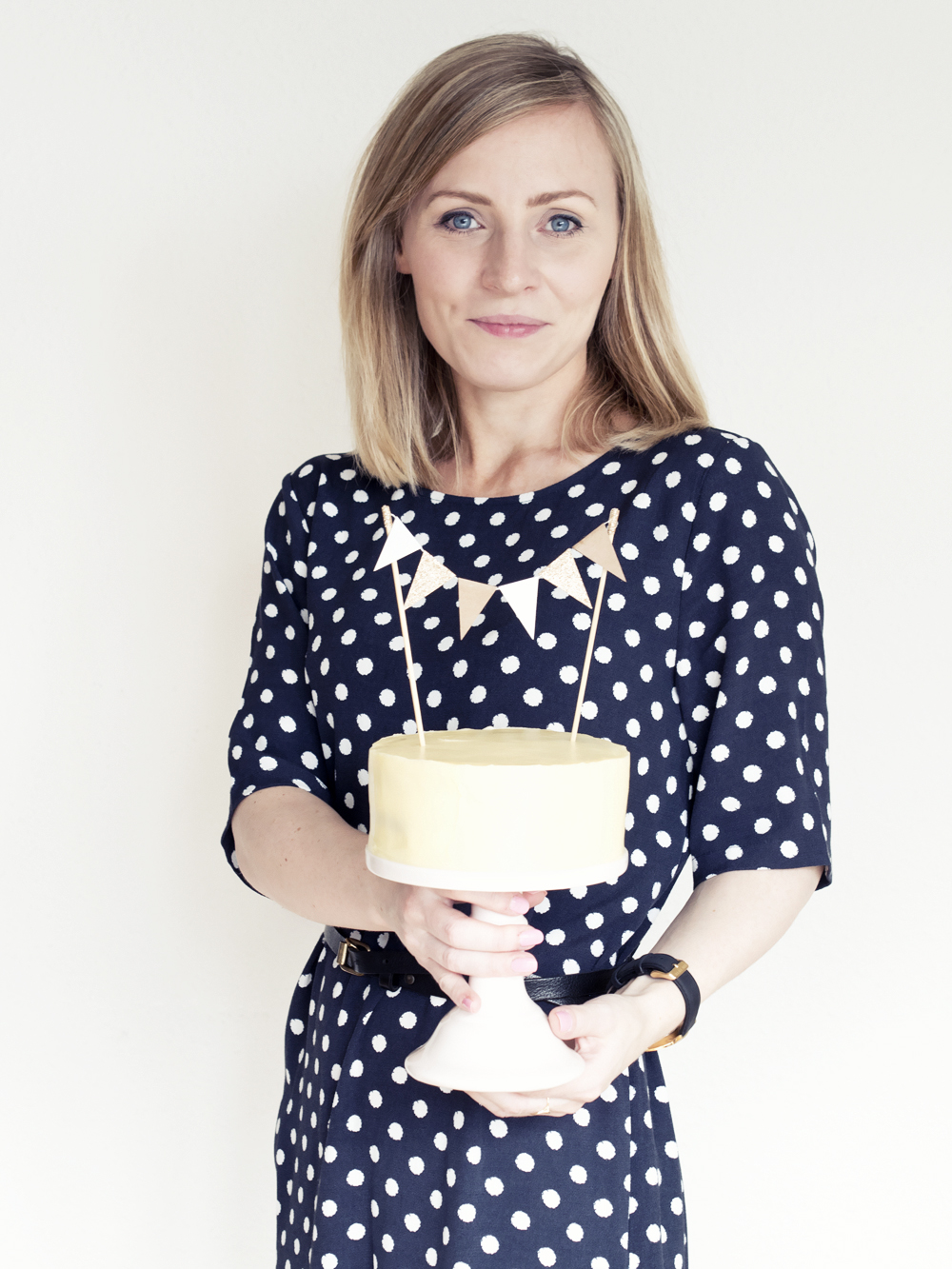 I have the world's longest list of cakes to bake and recipes to be tested. Every time I get an idea I write it down, and through the time this has resulted in quite the list. I could bake every day for the rest of the year if I had the time!
The other day I was in the mood for saffron cake. This cake reminds me of my Swedish family, since Swedes has the best tradition of baking with saffron. I wish us Danish used saffron more for baking – it's delicious!
I used two small spring forms (15 cm) and there will be enough cake for 8-10 guests.
RECIPE IN ENGLISH
Ingredients
200 g butter
0,5 g saffron
270 g suger
2 eggs
1½ dl milk
240 g flour
2 tsk baking powder

Preheat the oven to 175 °C and butter two small round pans (15 cm).
Melt the butter in a small pot and add the saffron and 1 Tbs of the sugar.
In a bowl whisk thee egg together with the remaining sugar until fluffy. Add the butter mixture and the milk while stirring.
In a new bowl sieve the flour and the baking powder and then add it to the bowl with the wet ingredients and stir it together.
Pour the batter into the prepared pans and bake the cakes in the oven for app. 25 minutes or until a toothpick inserted comes out clean.
Leave the cakes to cool completely.
Frosting
450 g powdered sugar
75 g unsalted butter, room temperature
190 g cream cheese, cold from the fridge

Whisk together the powdered sugar and the butter at medium speed, until combined.
Add the cream cheese all at once and whisk until incorporated. Turn the speed up to high and keep whisking until the frosting is light and fluffy (app. 5 minutes).
Assembling of the cake

Cut the tops of the cakes so that they are comletely levelled.
Add a good layer of frosting in between the two layers of cake and finish off with frosting the top and sides of the cake.